Antico Setificio Fiorentino, in the heart of Borgo San Frediano, is a centre of production for high-quality Florentine fabrics as well as a place for unique experiences discovering luxury craftsmanship, surrounded by the incredible world of silk. Visiting Antico Setificio Fiorentino or organising a private event is a leap into the past and the Renaissance history of Florence.
Discovering Antico Setificio Fiorentino
ntico Setificio Fiorentino offers three types of unique experiences amidst the workshop's centuries-old looms to discover the art of weaving, step by step. See how our fabrics come to life, from raw silk to the packaging of a finished product, and feel the finest fabrics in the world, from brocatelle and damask – with its Renaissance charm – to the most contemporary solid and striped creations.
There are special, well-suited places for every type of event. And then there are unique places with timeless charm. Antico Setificio Fiorentino is the perfect location for exclusive breakfasts, lunches, dinners, parties, and team building.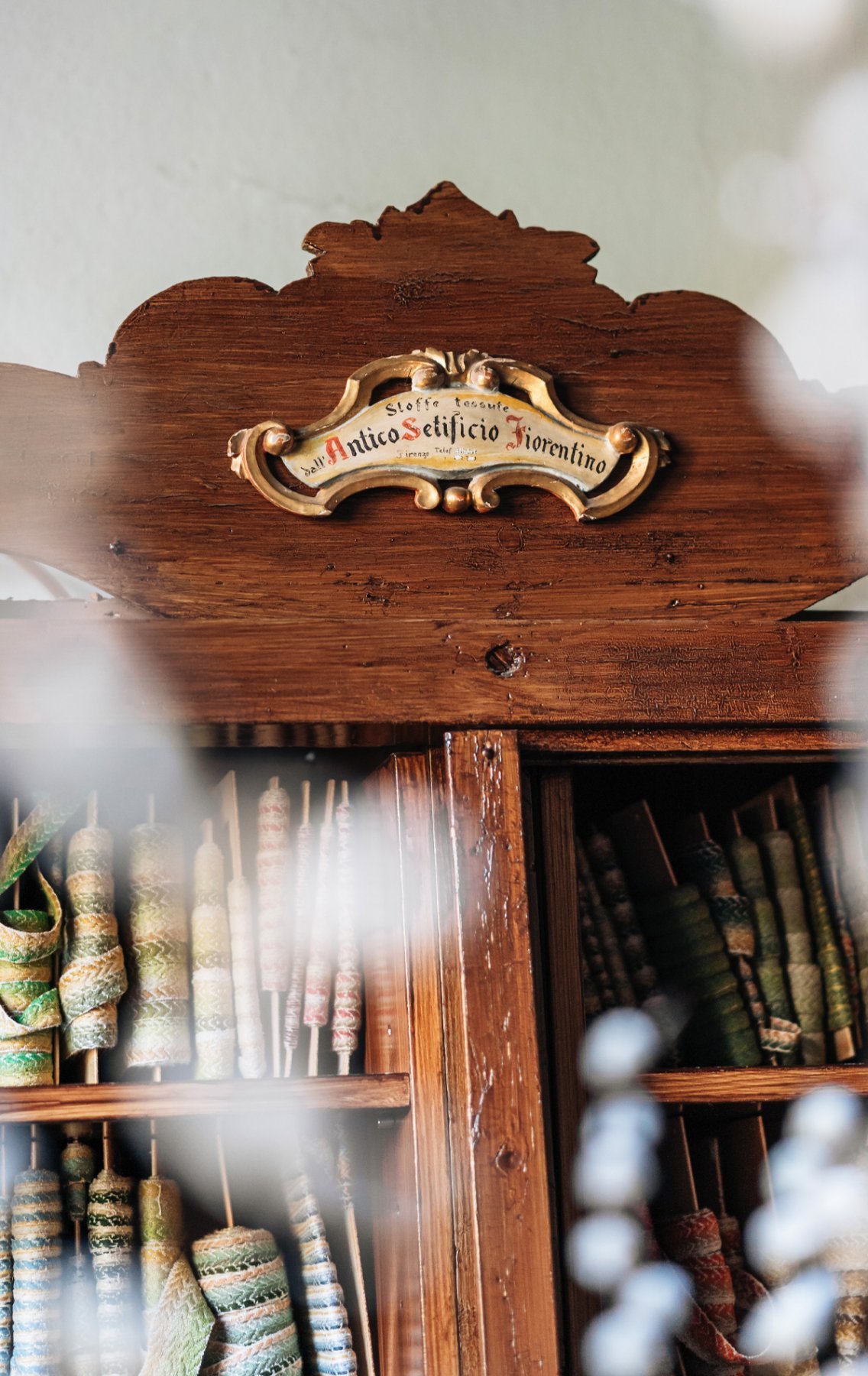 If you enjoy imagining a world without limits, our Textile Advisors are at your complete disposal for a customised consultation. Request an appointment