Handed down over the centuries by the founding families, designs for the precious fabrics are now kept in Antico Setificio Fiorentino's historical archive. Current production includes a vast range of Renaissance silk damasks, silk and linen brocatelles from different periods, and eighteenth-century silk lampas, used for both modern and classic furnishings, all produced with hand looms dating back to the latter part of the 18th century.
The quality of the fabrics is guaranteed by "gentle" processing: preparation on the ancient looms is completed without any mounting or chemical treatment, allowing for a perfectly healthy and undamaged thread.
Looms from the 1700s and 1800s, with their slow-paced process, allow the creation of fabrics with inimitable resistance, touch, and colouring.
In addition to the ancient machinery, raw materials play an important role throughout this entire process. Our threads are produced specifically for Antico Setificio Fiorentino and since they are made using traditional methods, they cannot be used on modern looms.
Damask
Damask is a textured fabric distinguished by richly detailed designs. Its background design differs from that of the foreground. A satin weave allows for an alternation of a glossy and low-lustre appearance. Obverse and reverse are each other's opposites: when obverse, the design is low-lustre while the background is glossy. Warp and weft are usually the same colour.
Damask is a perfectly reversible fabric. Bright, soft, and light, it is widely used in furnishings, including sacred ones; and for curtains, cushions, moderately-utilised seats, and as wall coverings.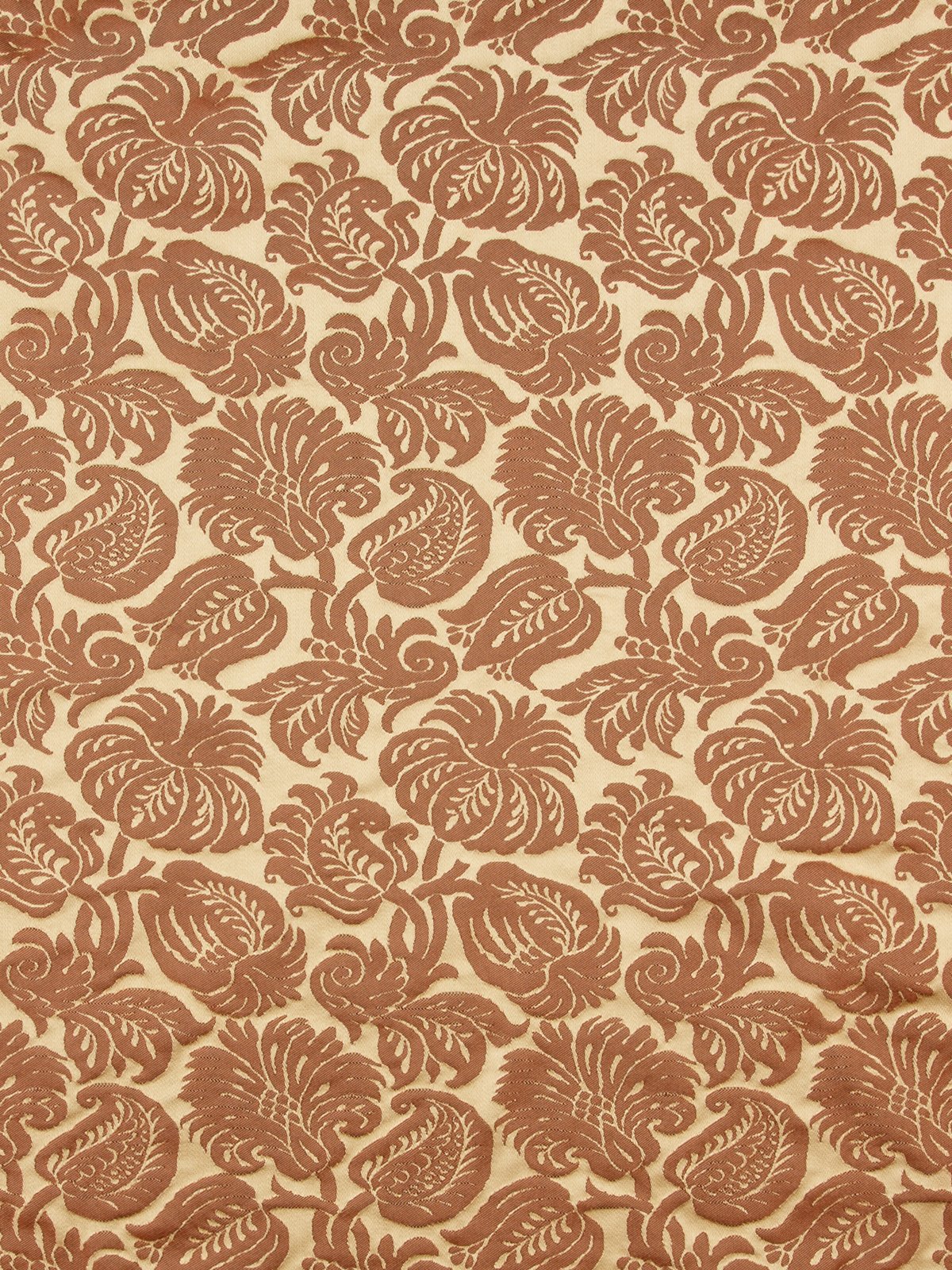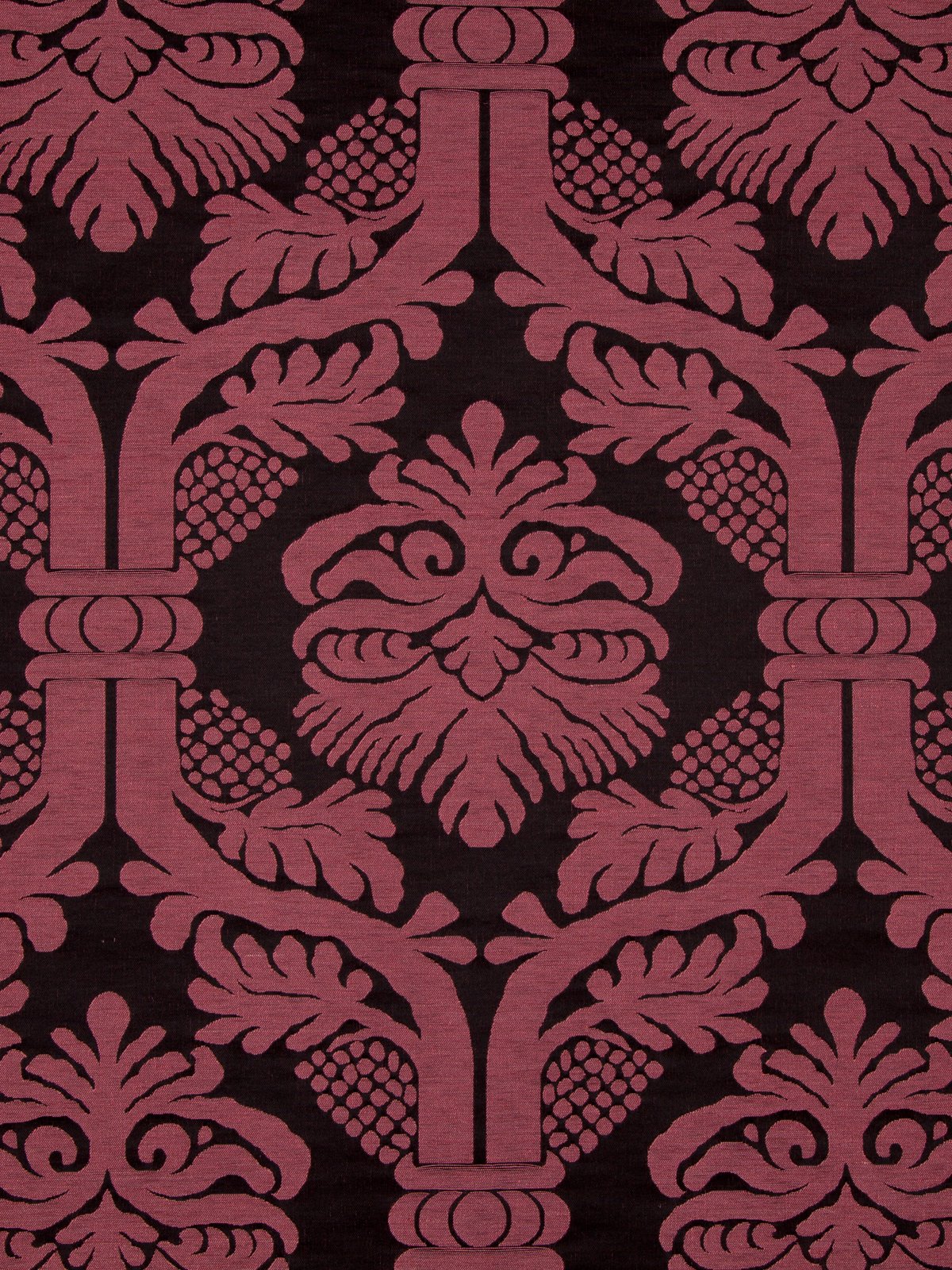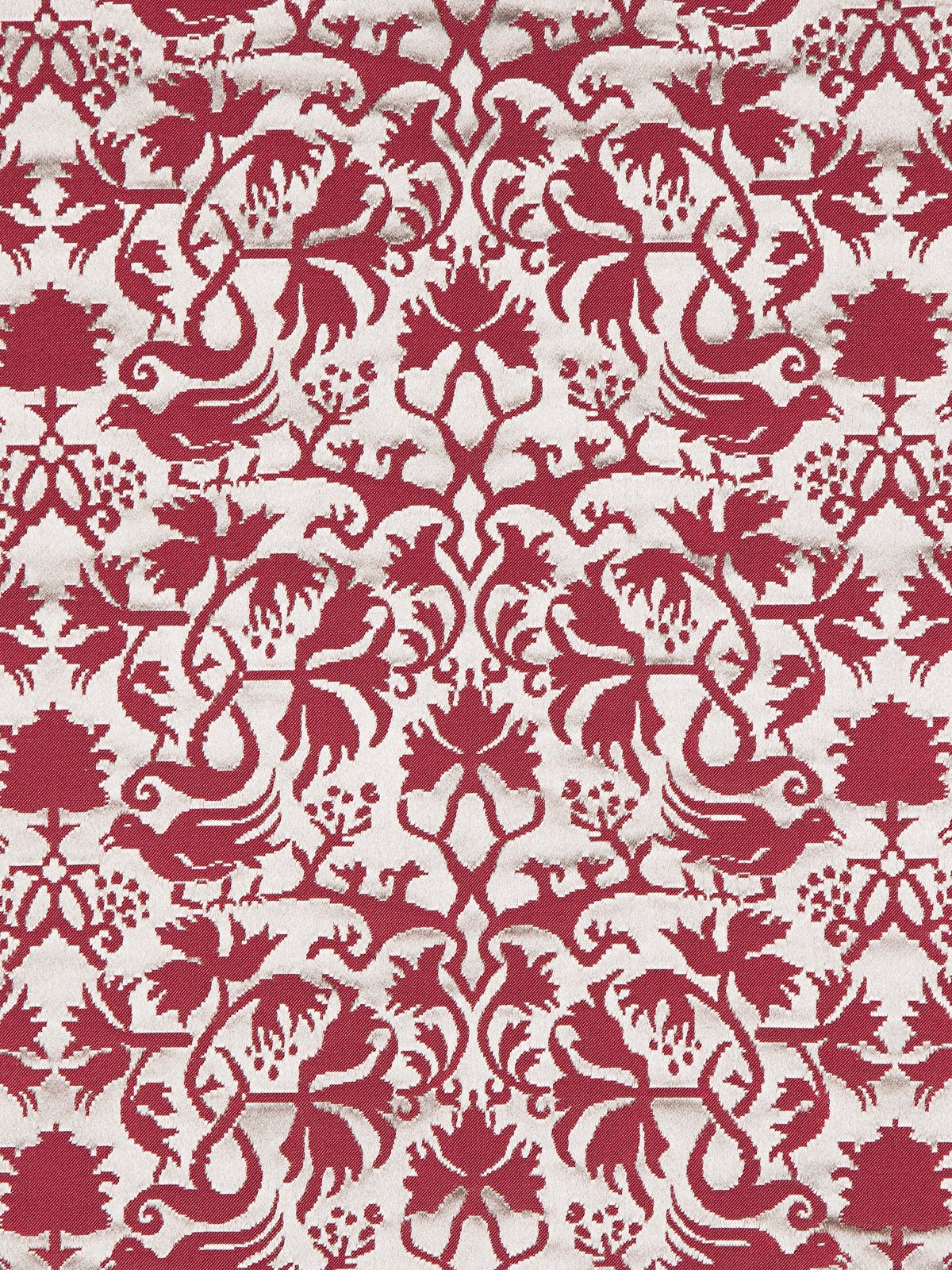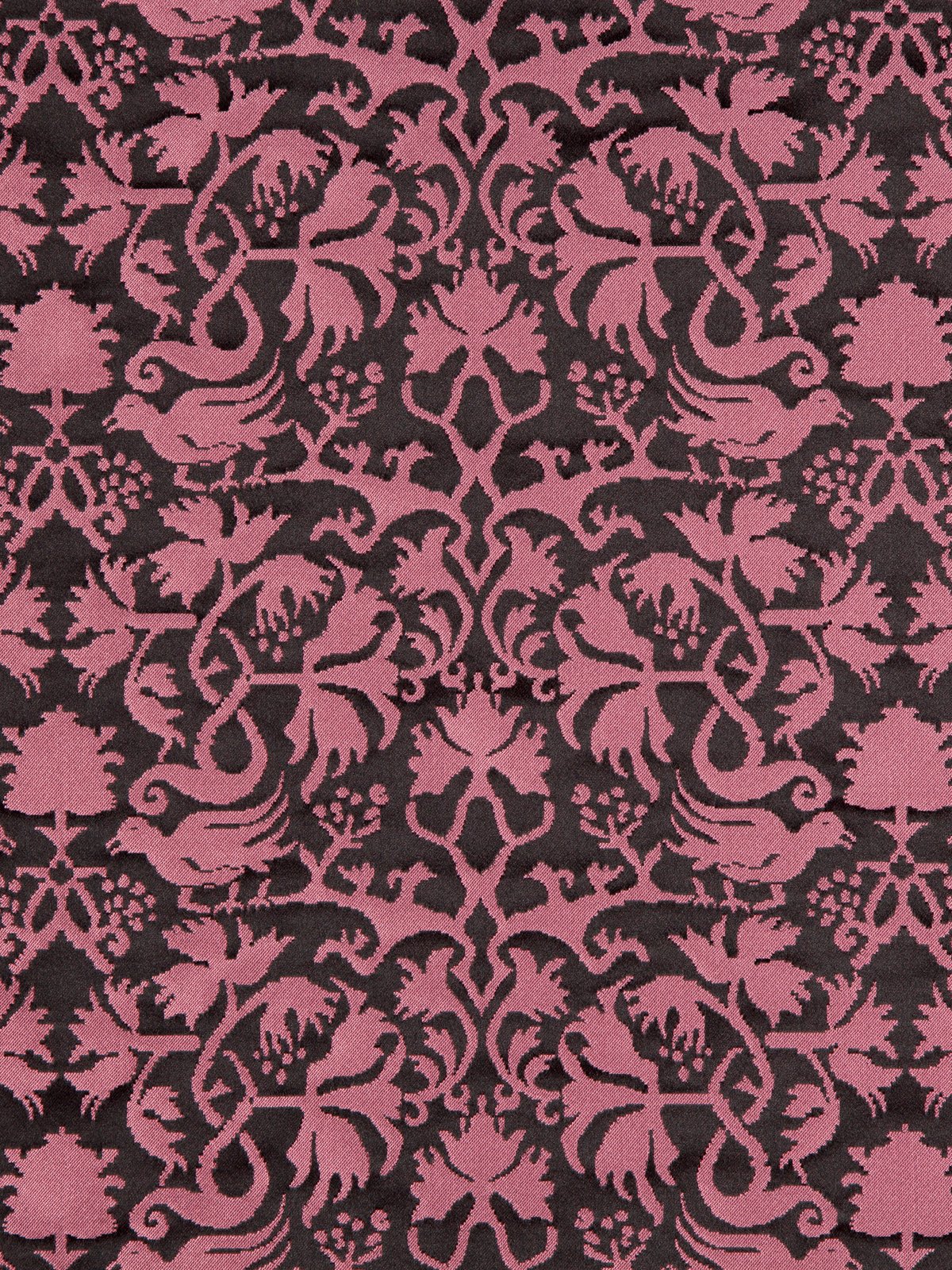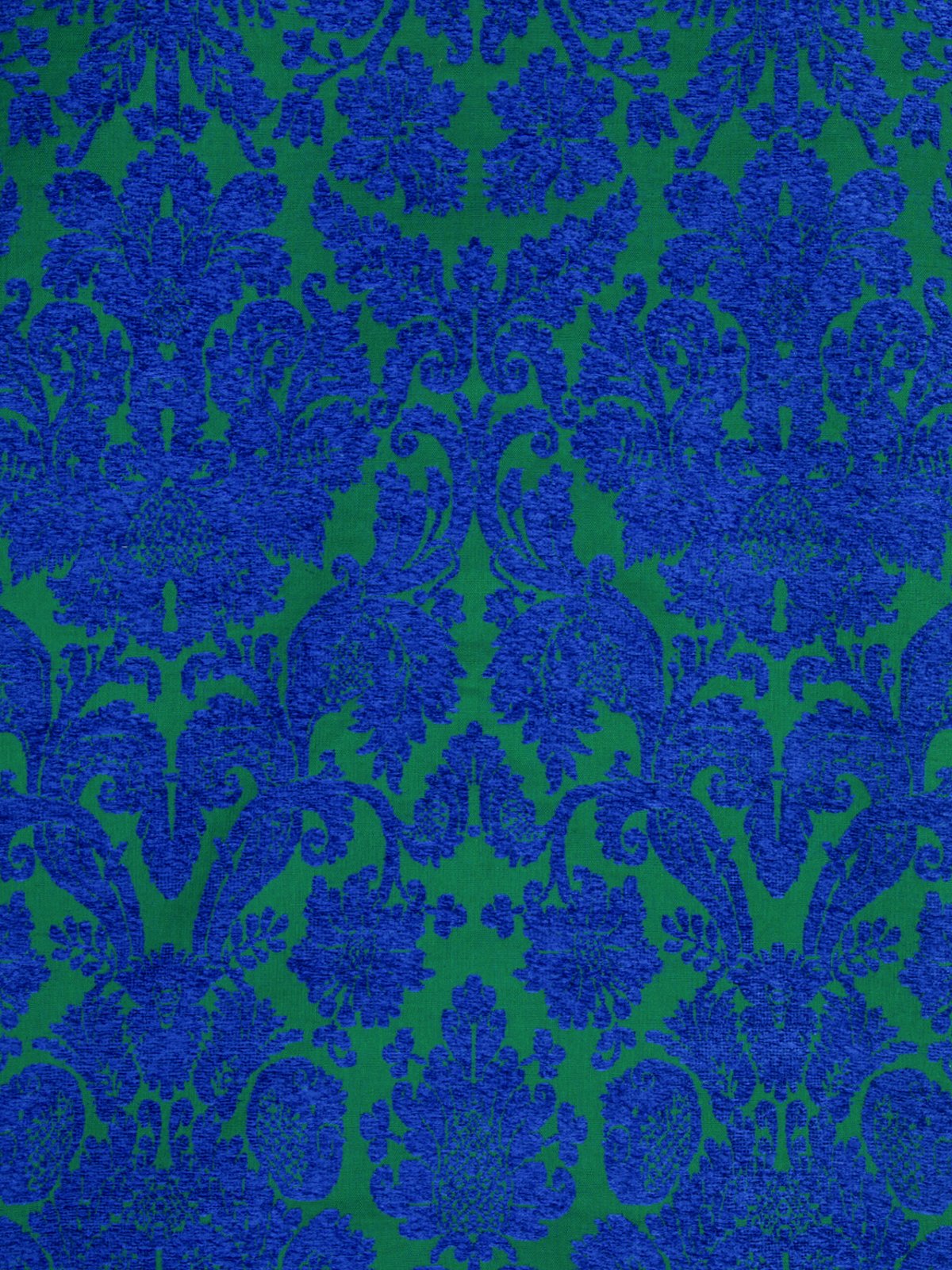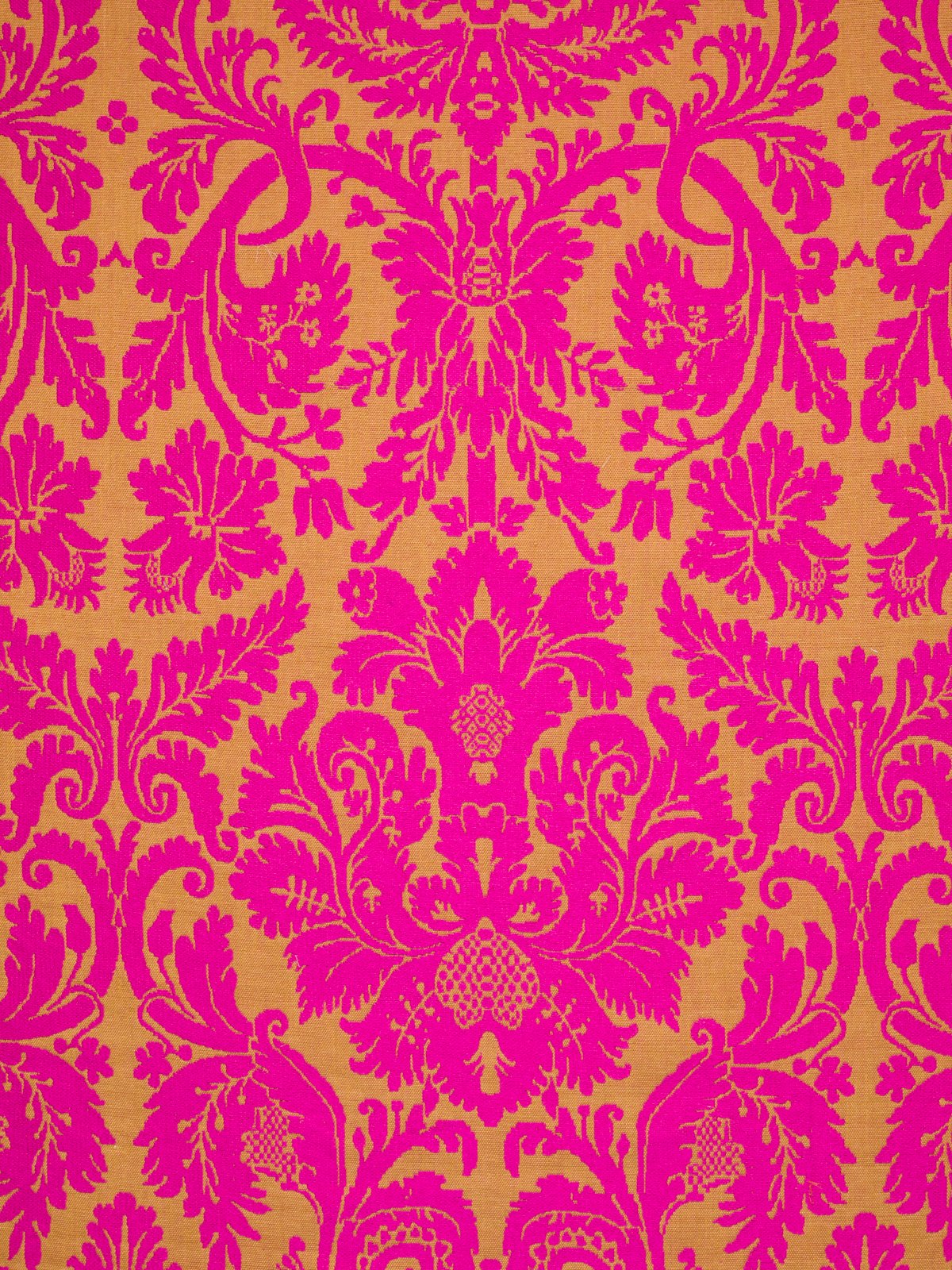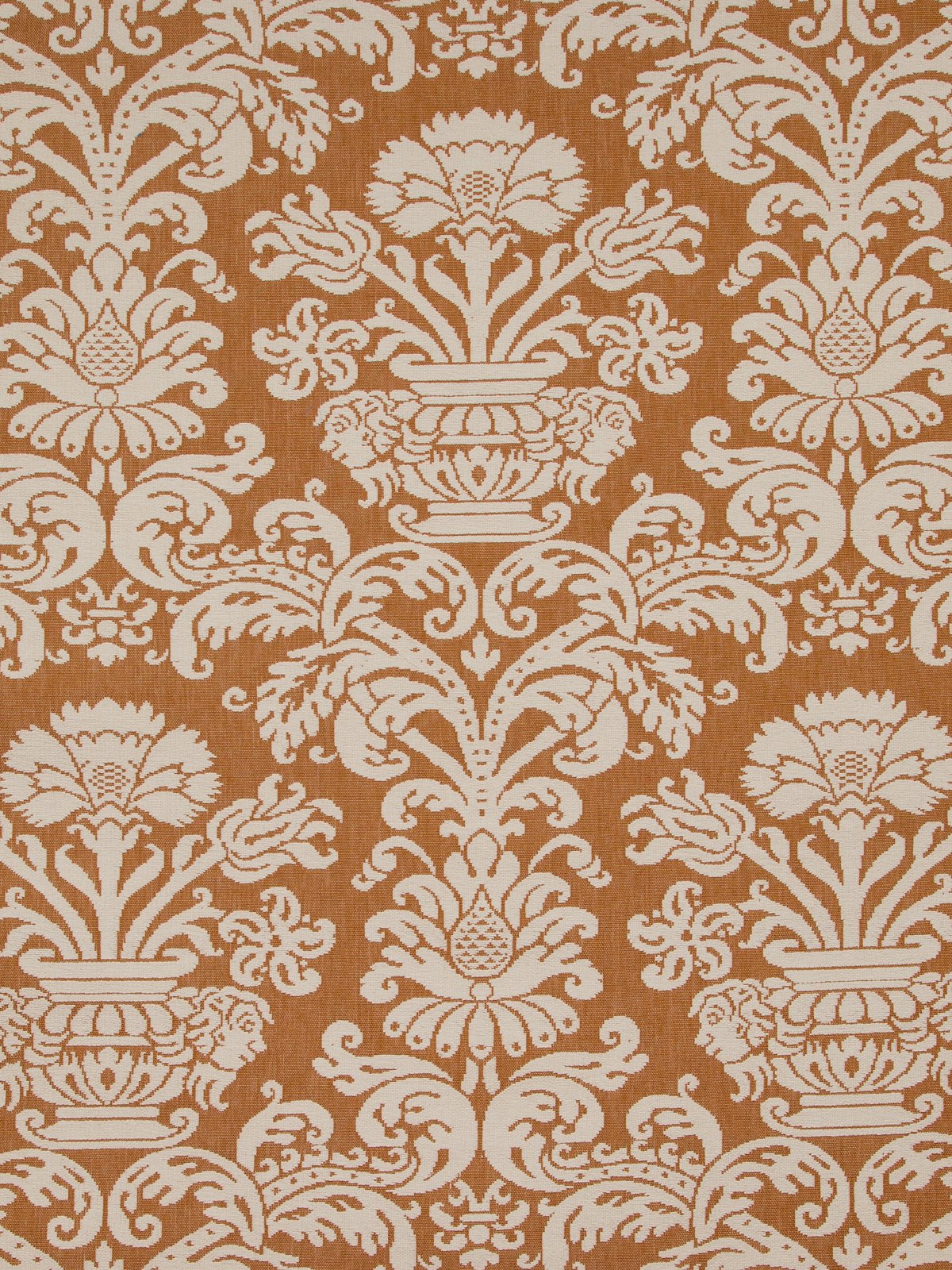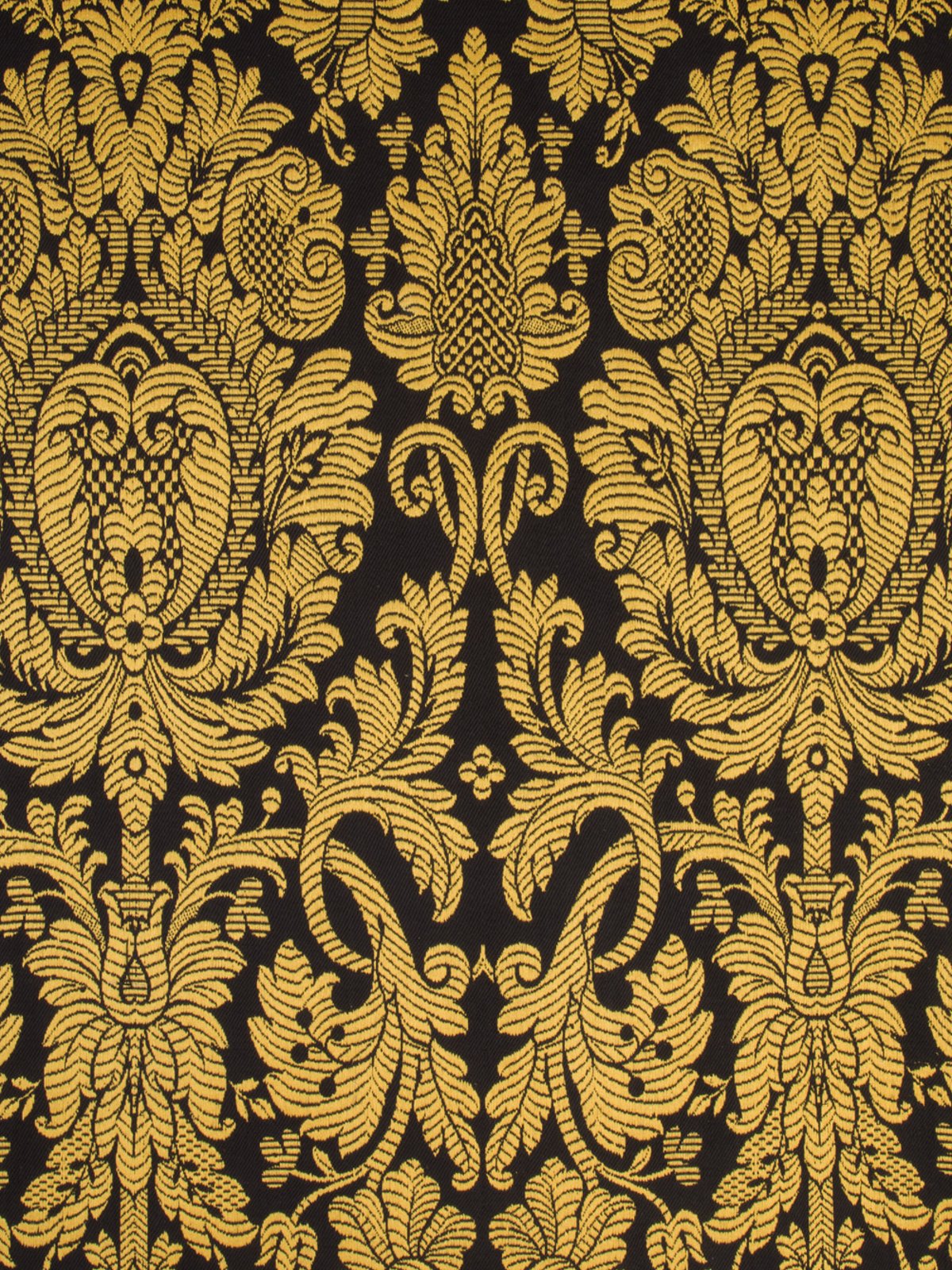 Broccatello
Broccatello is a textured fabric with large raised designs. Its characteristic three-dimensional effect is given by the presence of two warps and two wefts, with one in linen or hemp, which raises the design. Like typical Renaissance fabrics, Antico Setificio Fiorentino's Broccatello is often characterised by large pieces, with different types available, including one made with a chenille weave with a soft relief design which is smooth to the touch, almost like textured velvet. It is perfect for furnishings, including sacred ones, for curtains, cushions and moderately-utilised seats.
Lampasso
Lampasso is a textured fabric that takes its name from the French Lampas. It is characterised by a warp and multiple wefts that together create a design, generally in different colours. Sometimes decorative metallic weft threads, in gold or silver, are also used to further embellish the fabric. It is used in furnishing for curtains, bedspreads, cushions, and as a covering for moderately-utilised seats.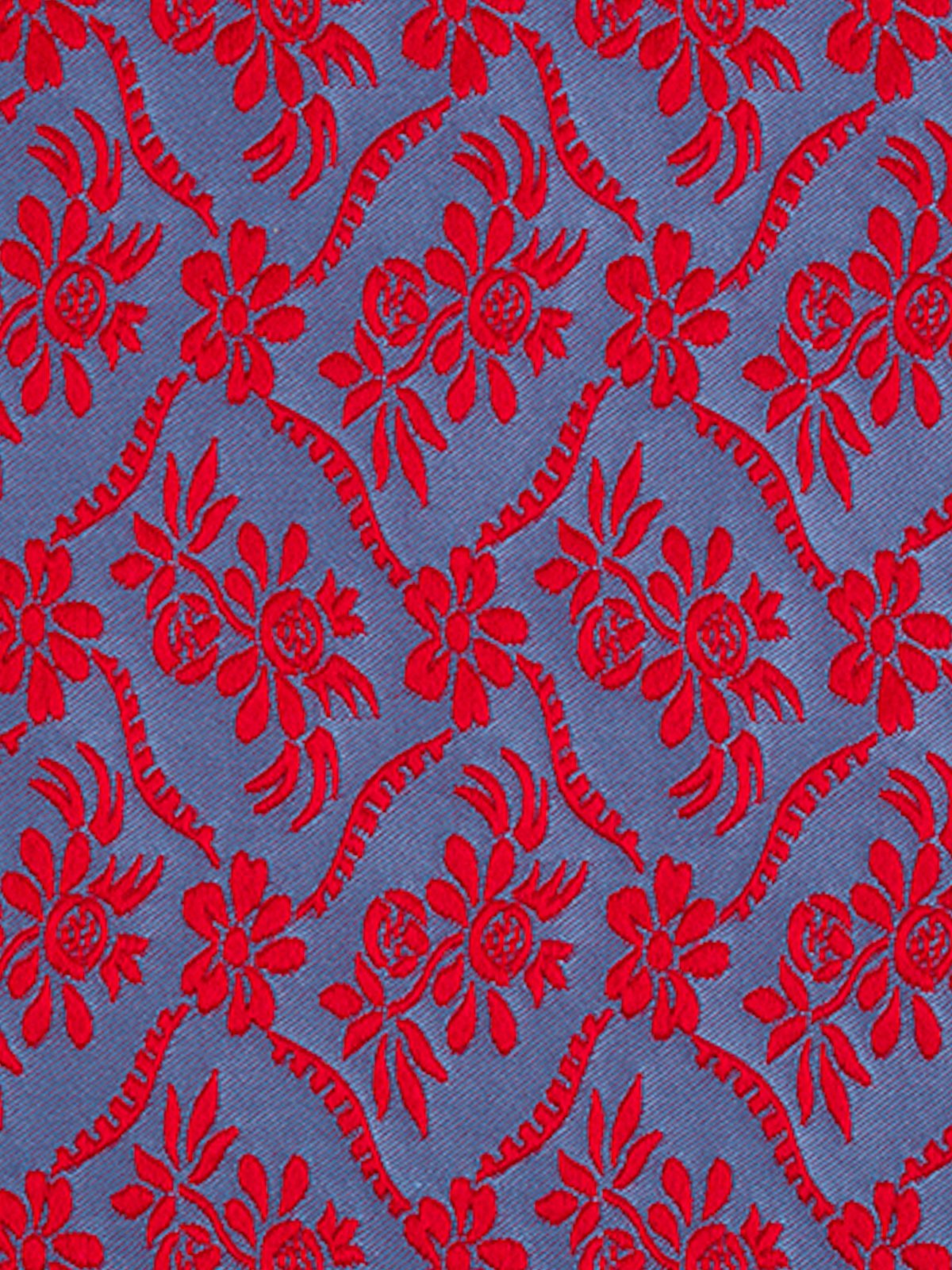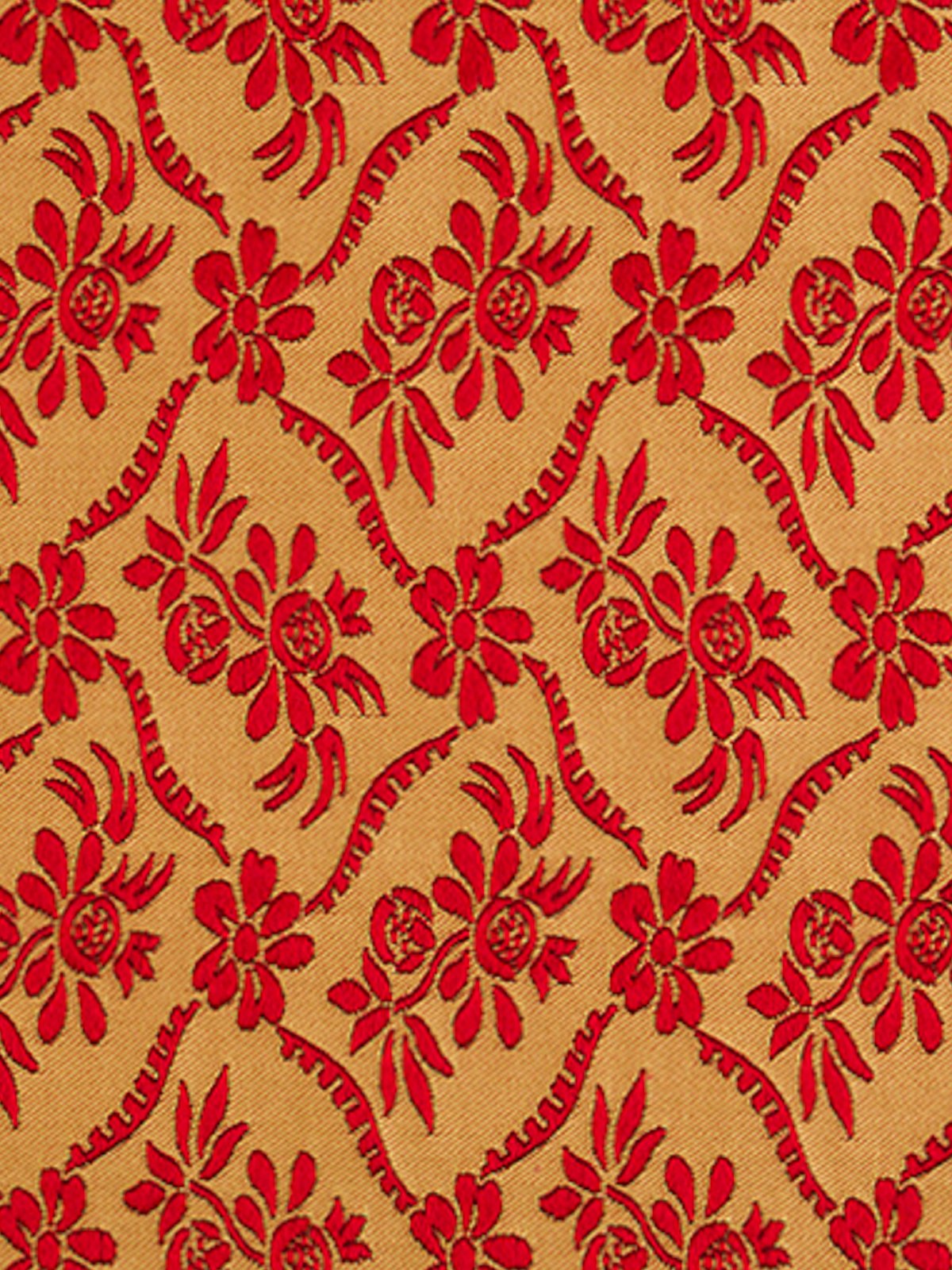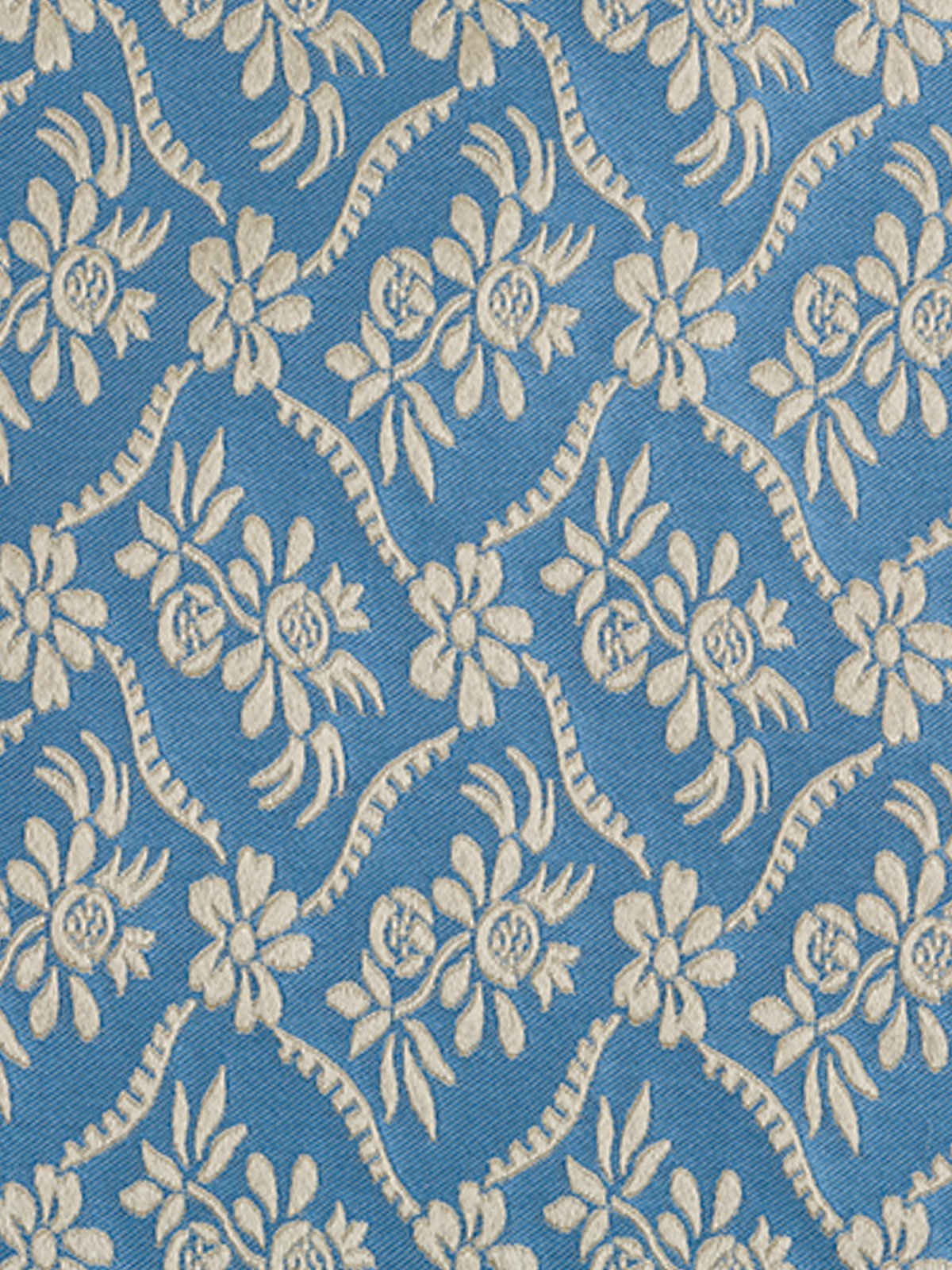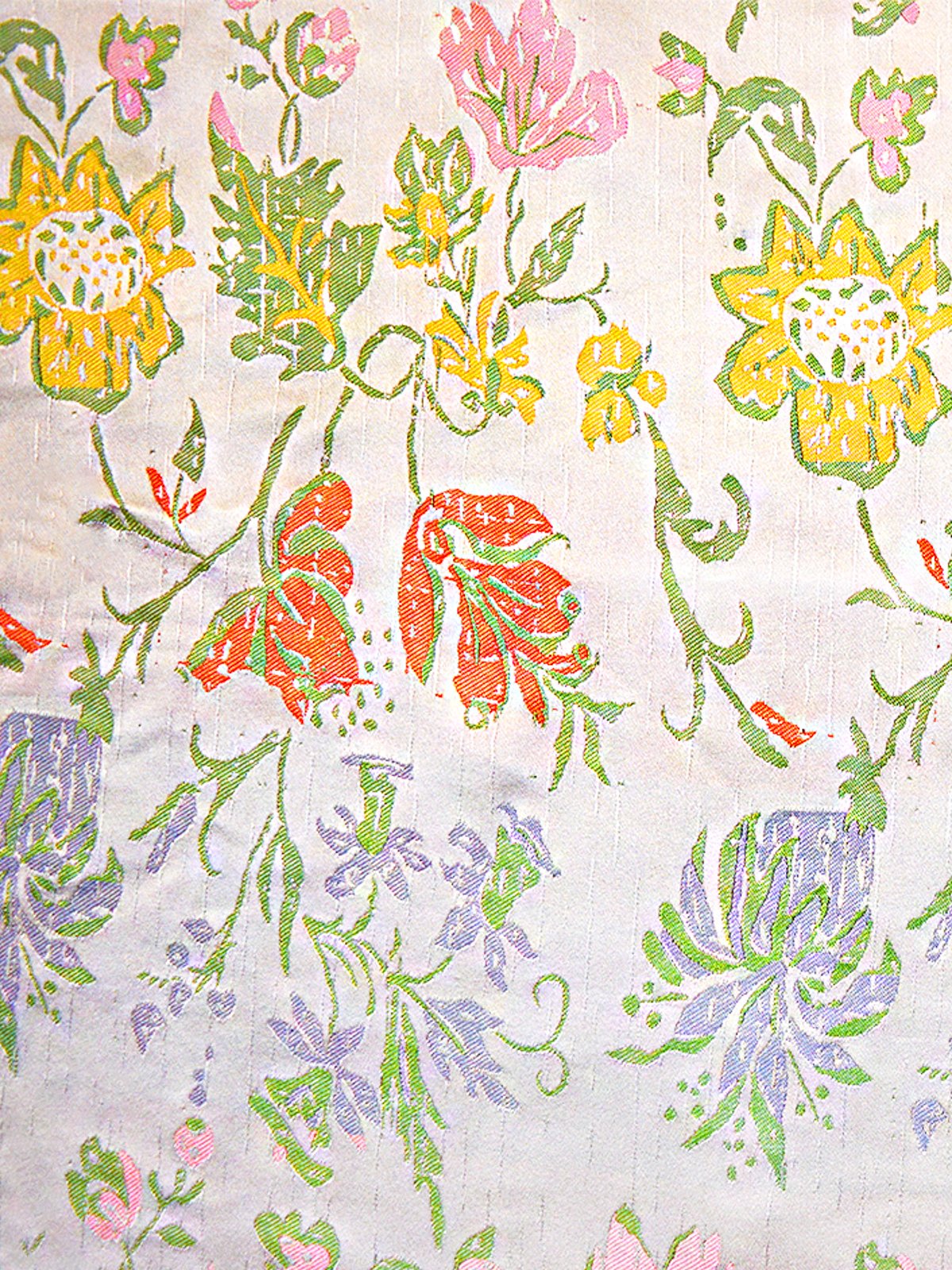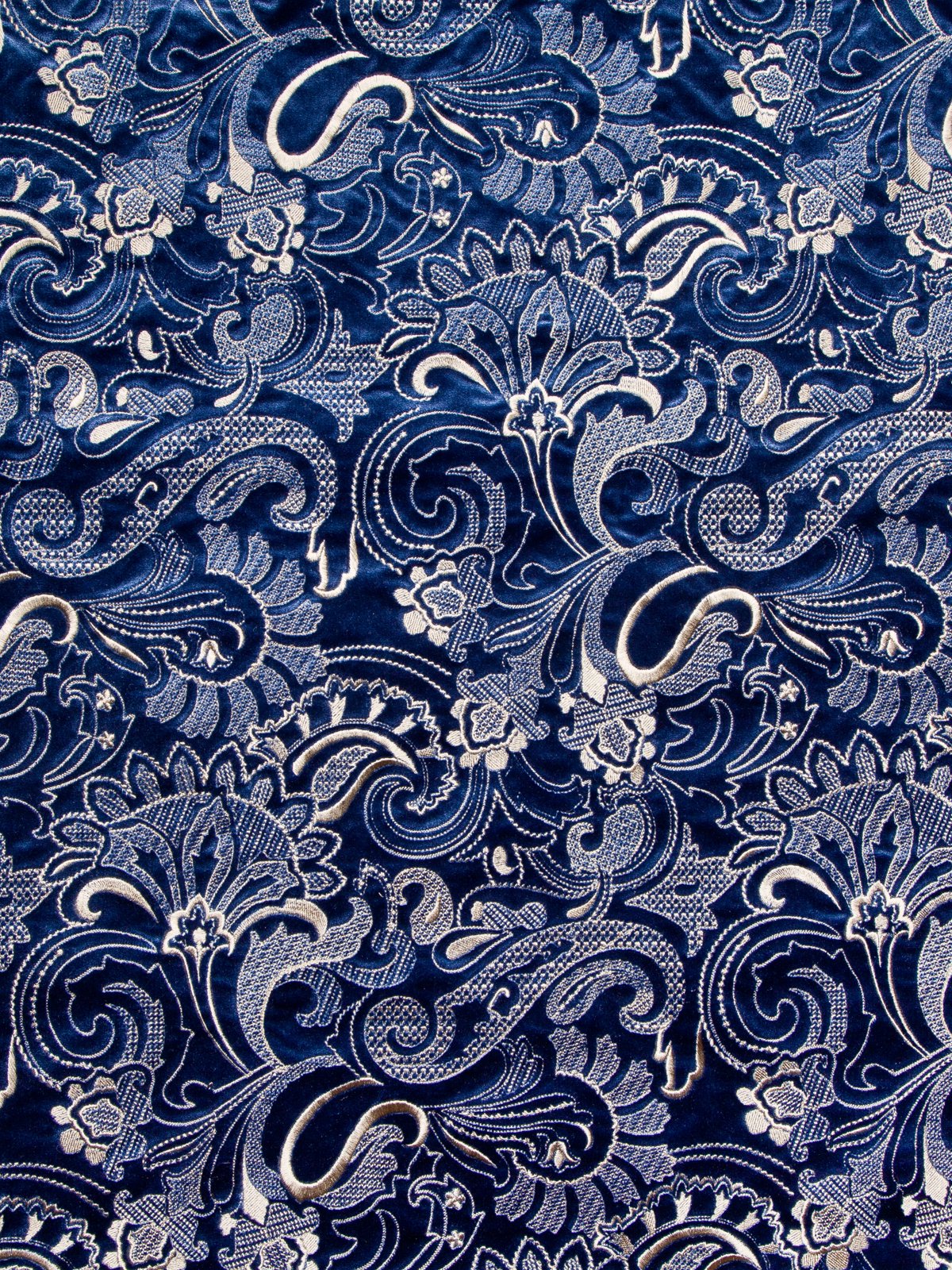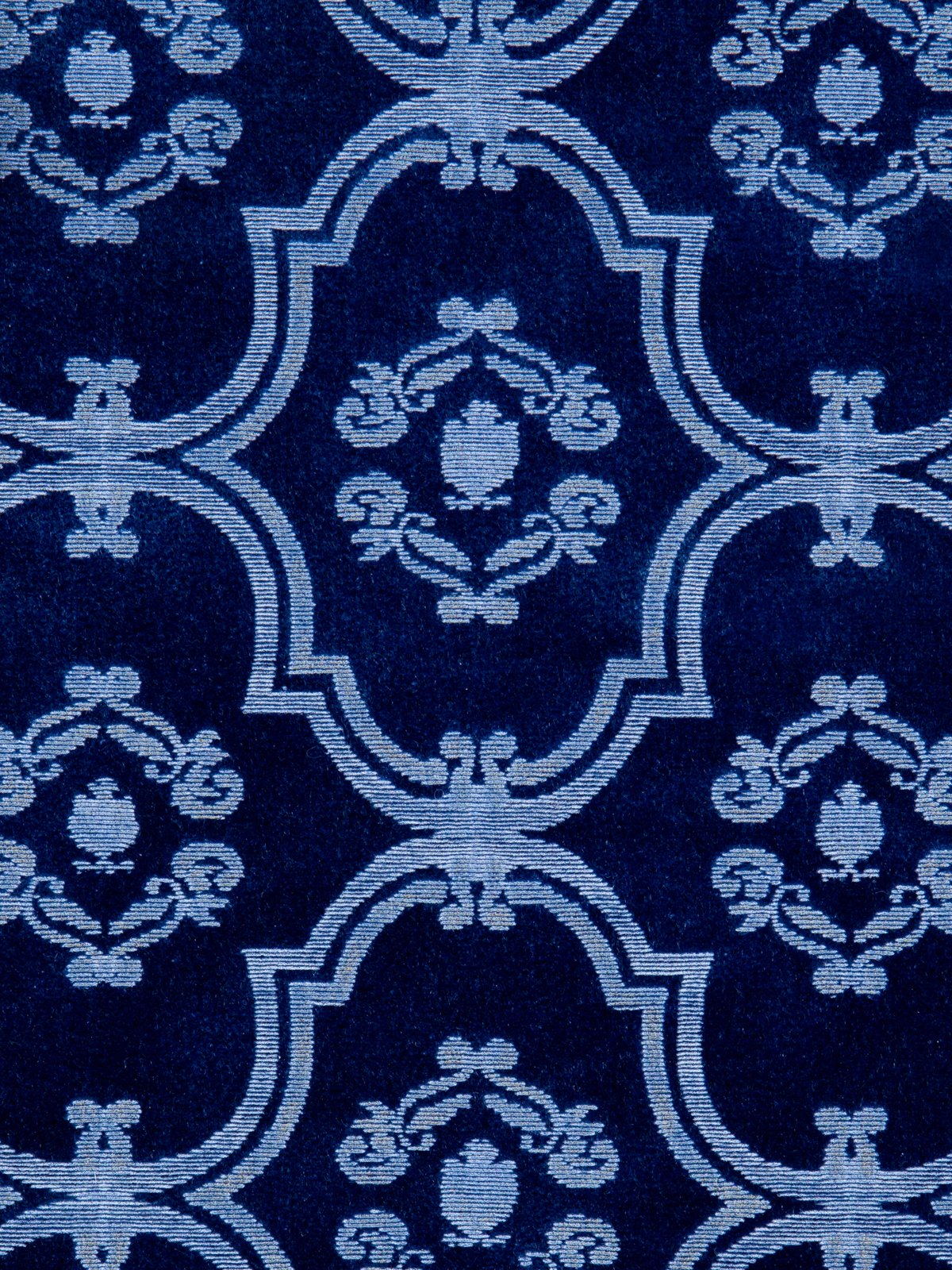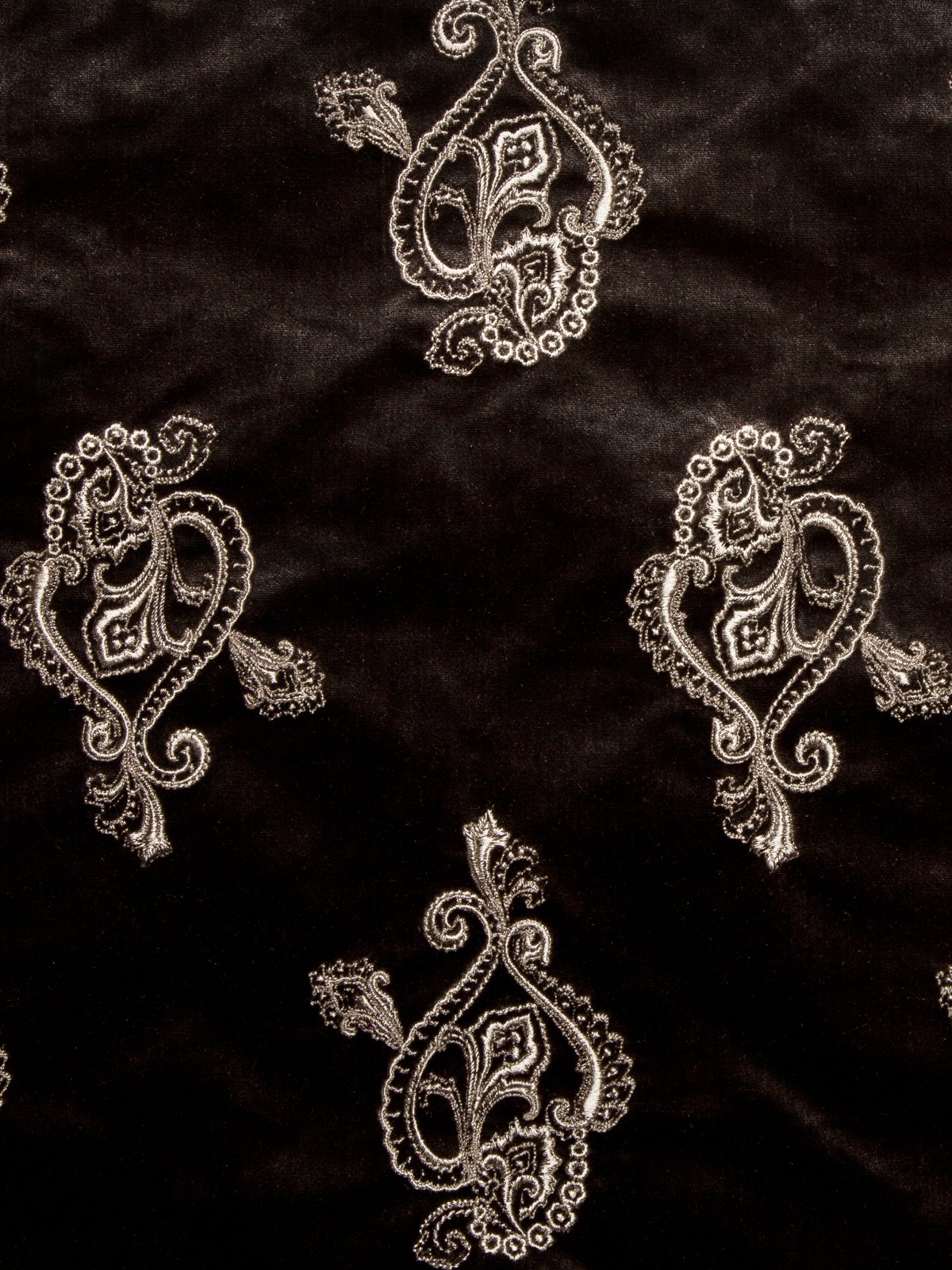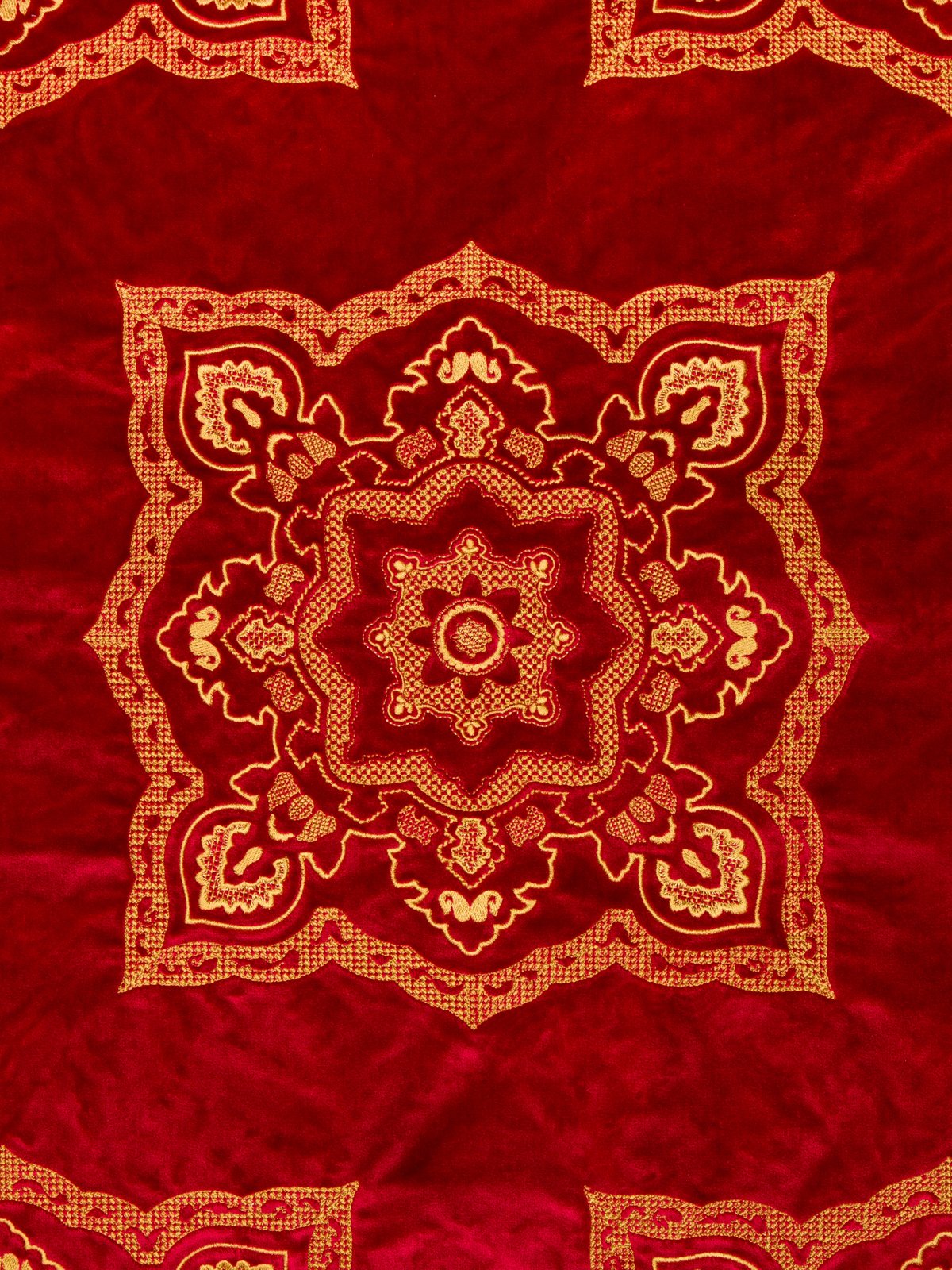 Velvet
Velvet is smooth to the touch. It takes its name from the Latin vellus (fleece) which suggests its characteristic surface, similar to a fur cover of variable length and type. Silk velvet from Antico Setificio Fiorentino has a distinctive lustre, thanks to the silk and an abundant concentration of distinguished fibres. It can also be embellished with detailed embroidery.
It is usually used in furnishing armchairs, sofas, and cushions.
Trevira
Designs from Antico Setificio Fiorentino's historic archive can be woven in Trevira, a flame-retardant fibre that does not emit harmful gases during combustion. Dermatologically tolerated, its molecular structure also prevents the development of any bacterial growth, leaving the fabric fresh and hygienic at all times. These designs are generally used to furnish hotels and yachts, guaranteeing a safe and comfortable solution while simultaneously maintaining elegance and refinement.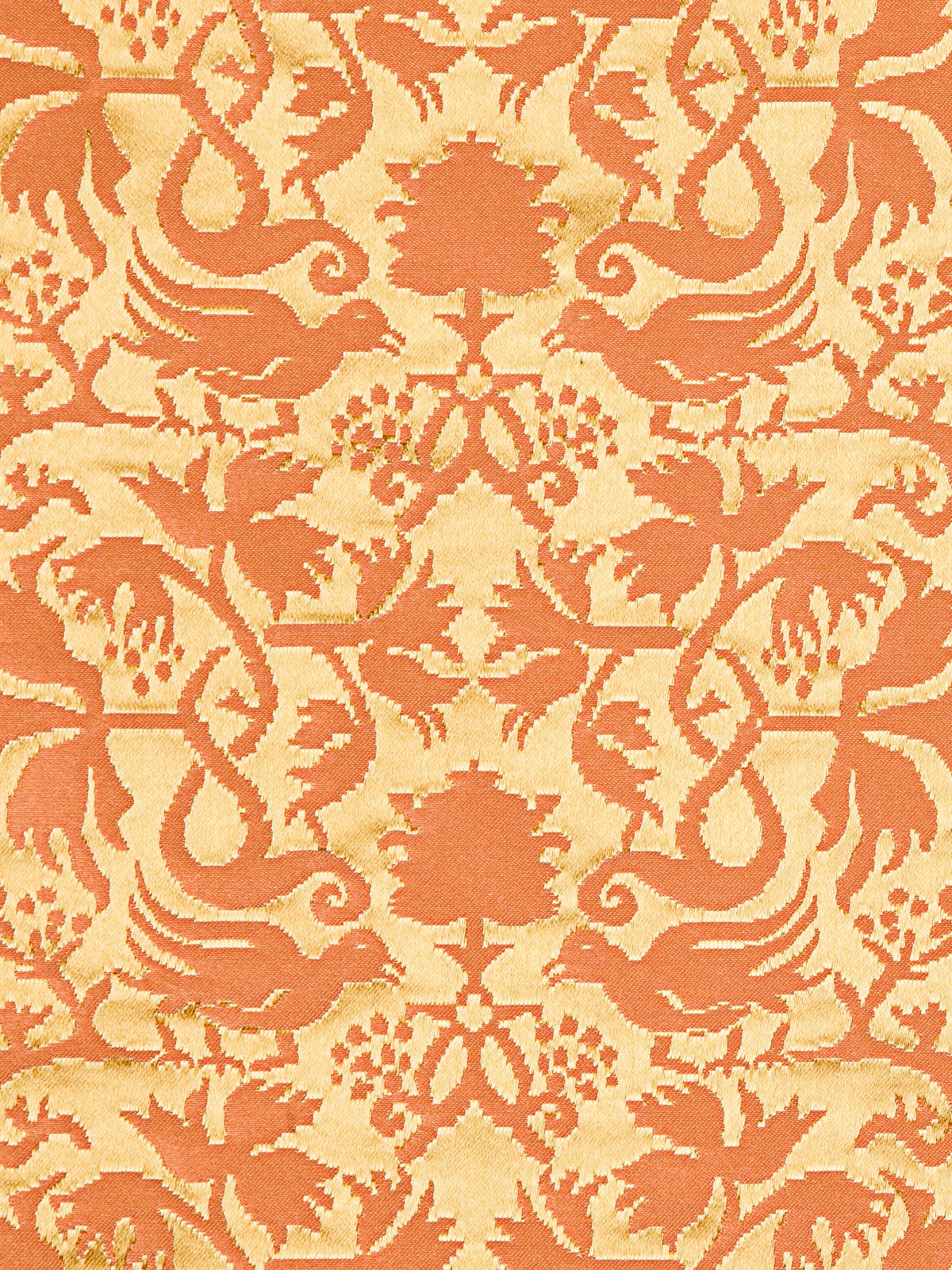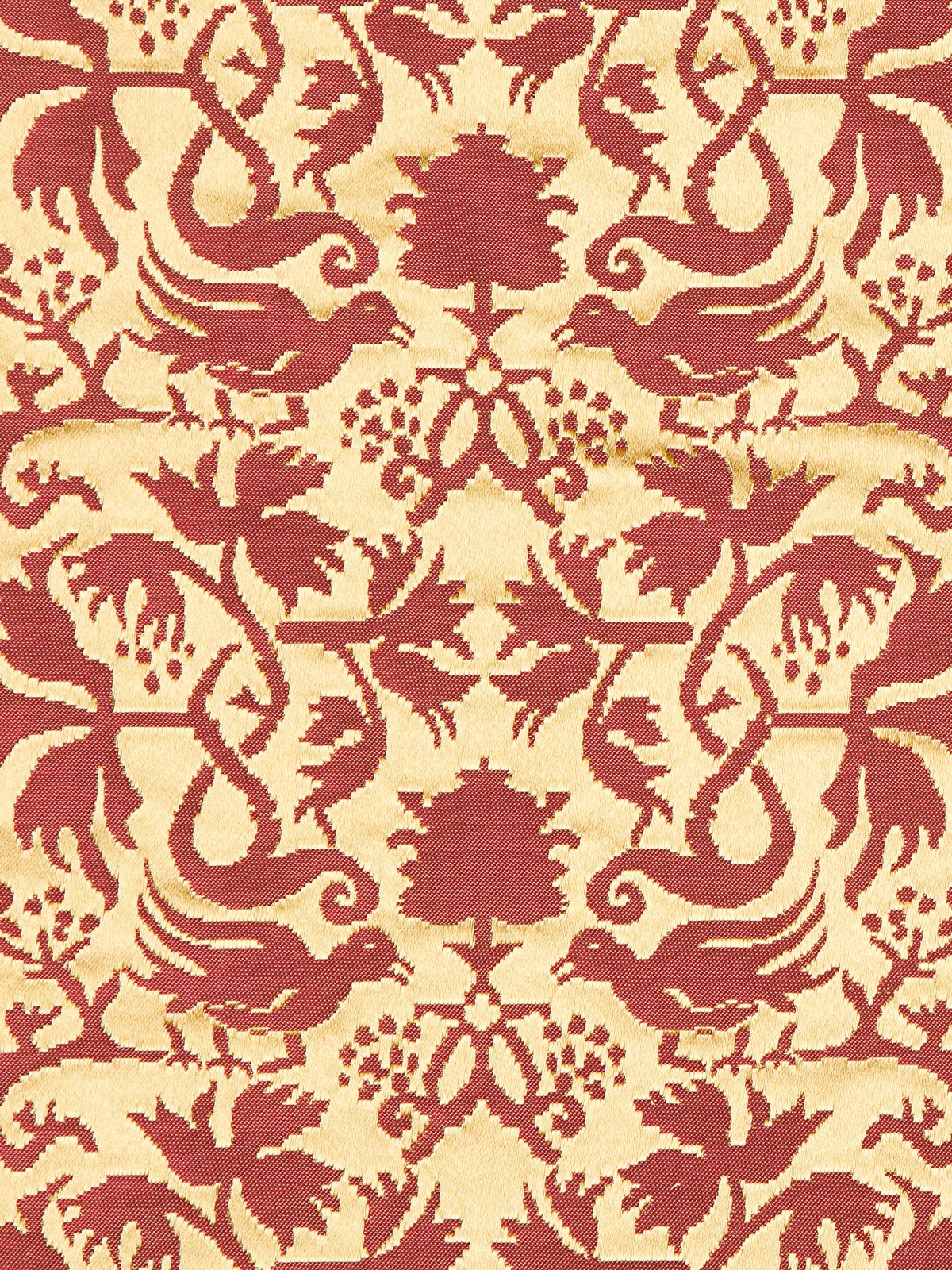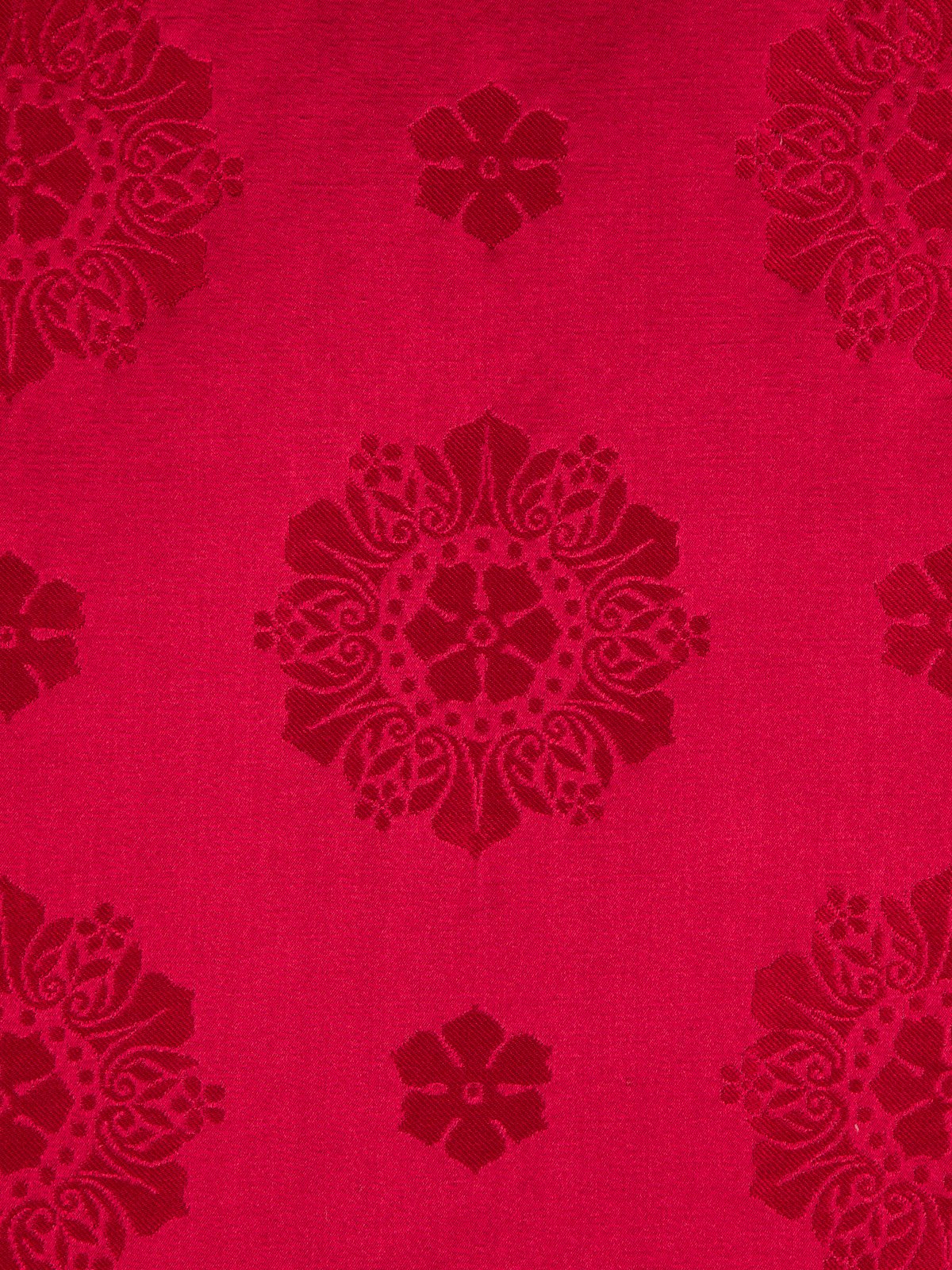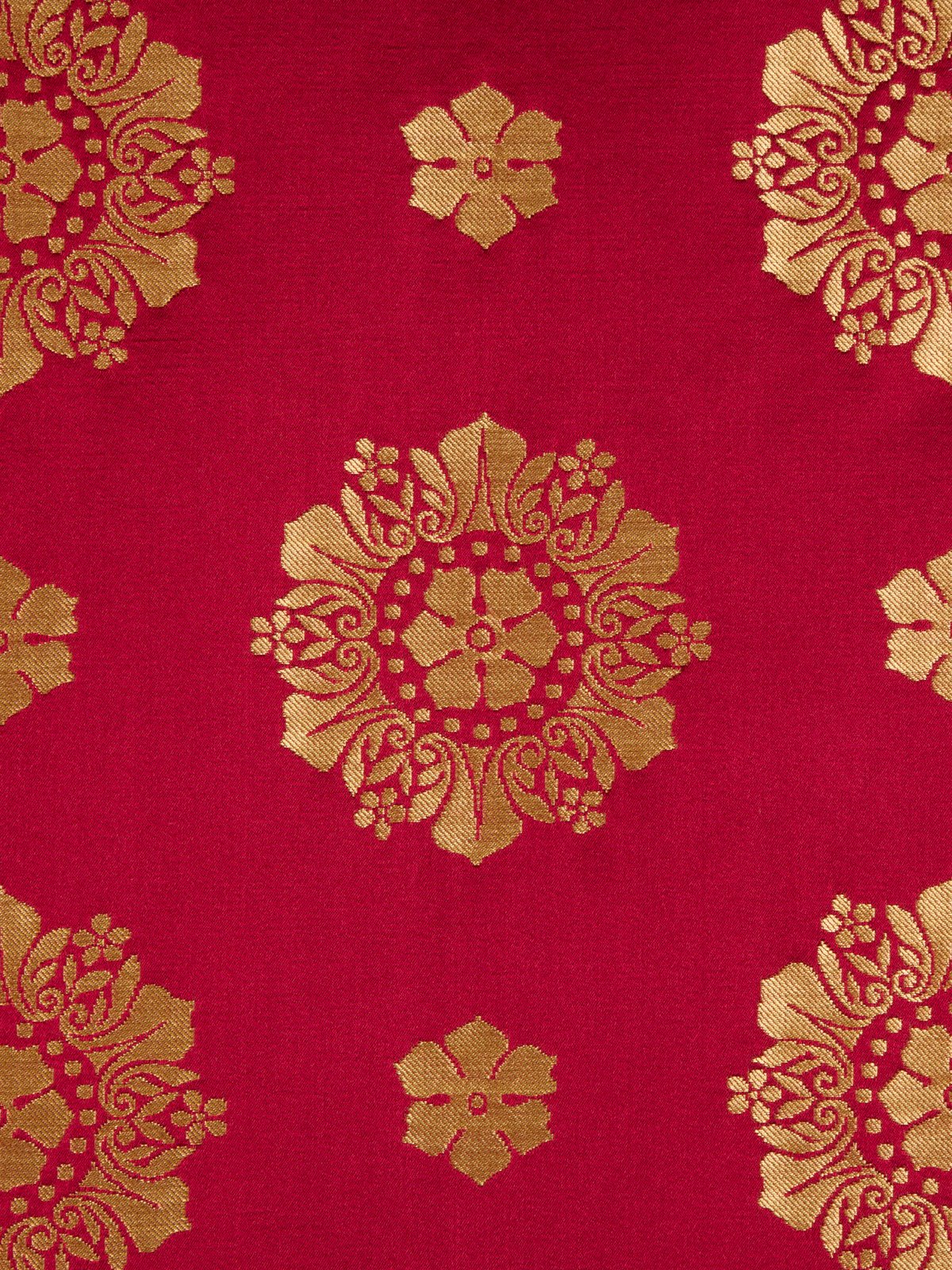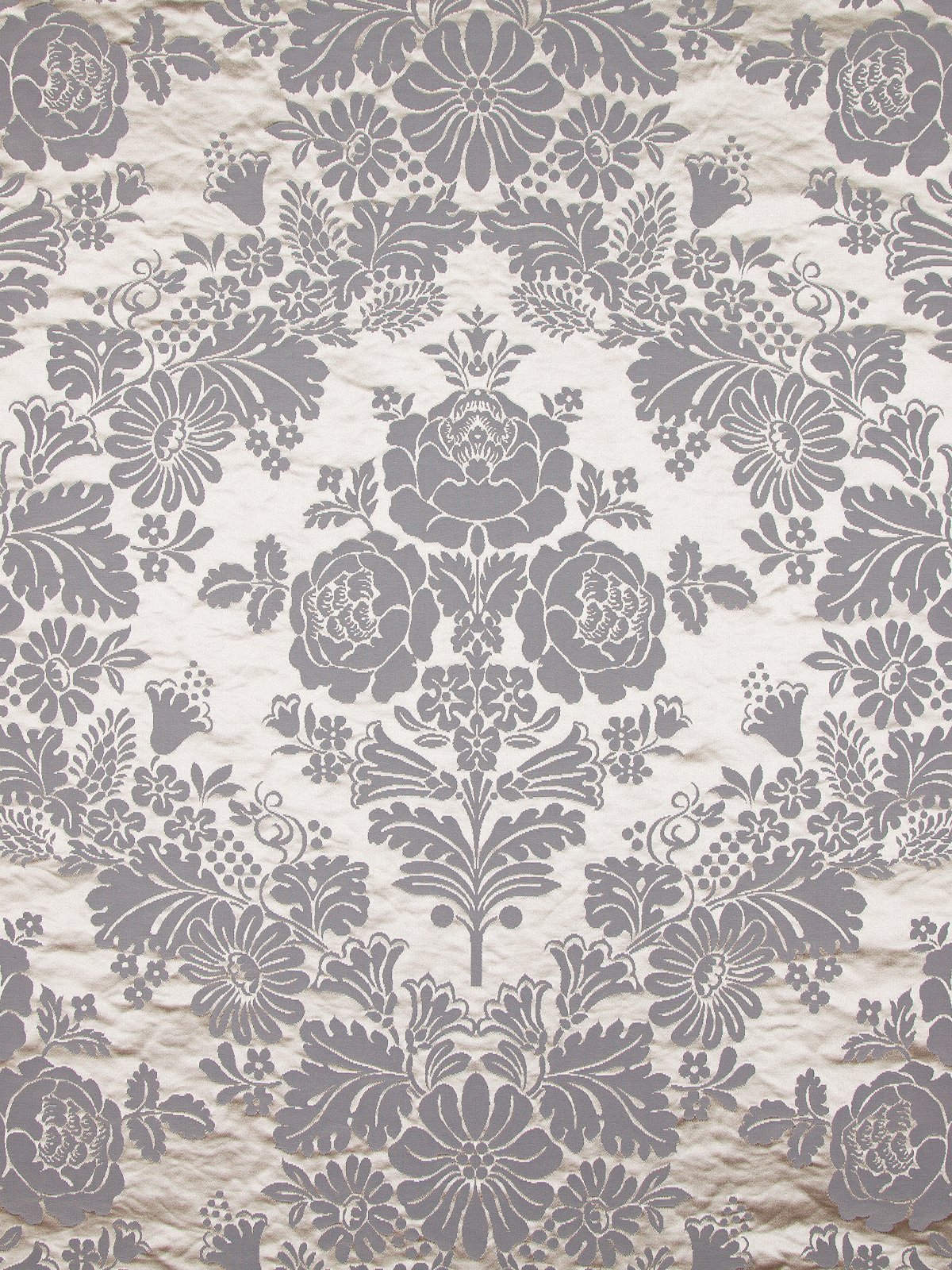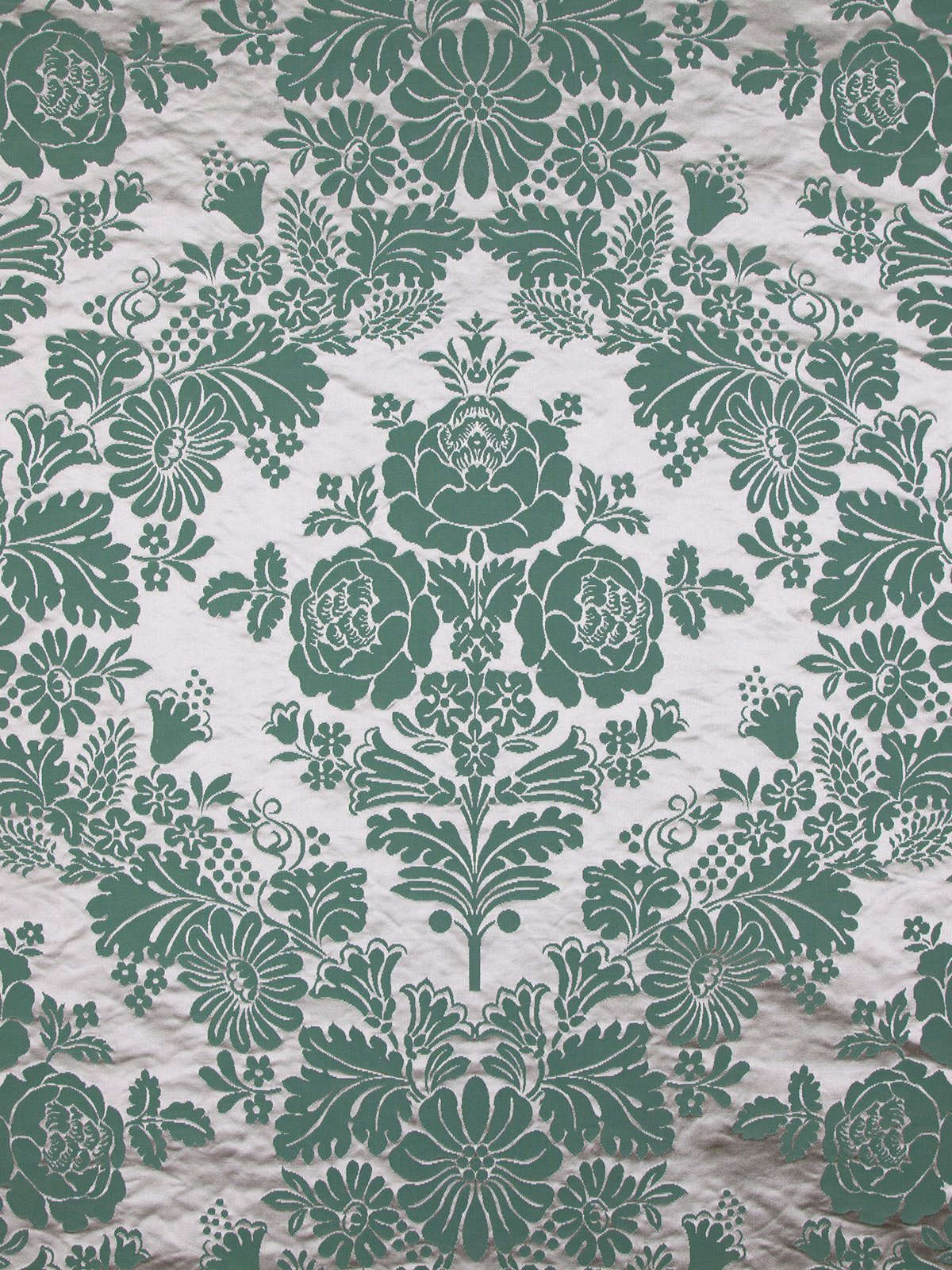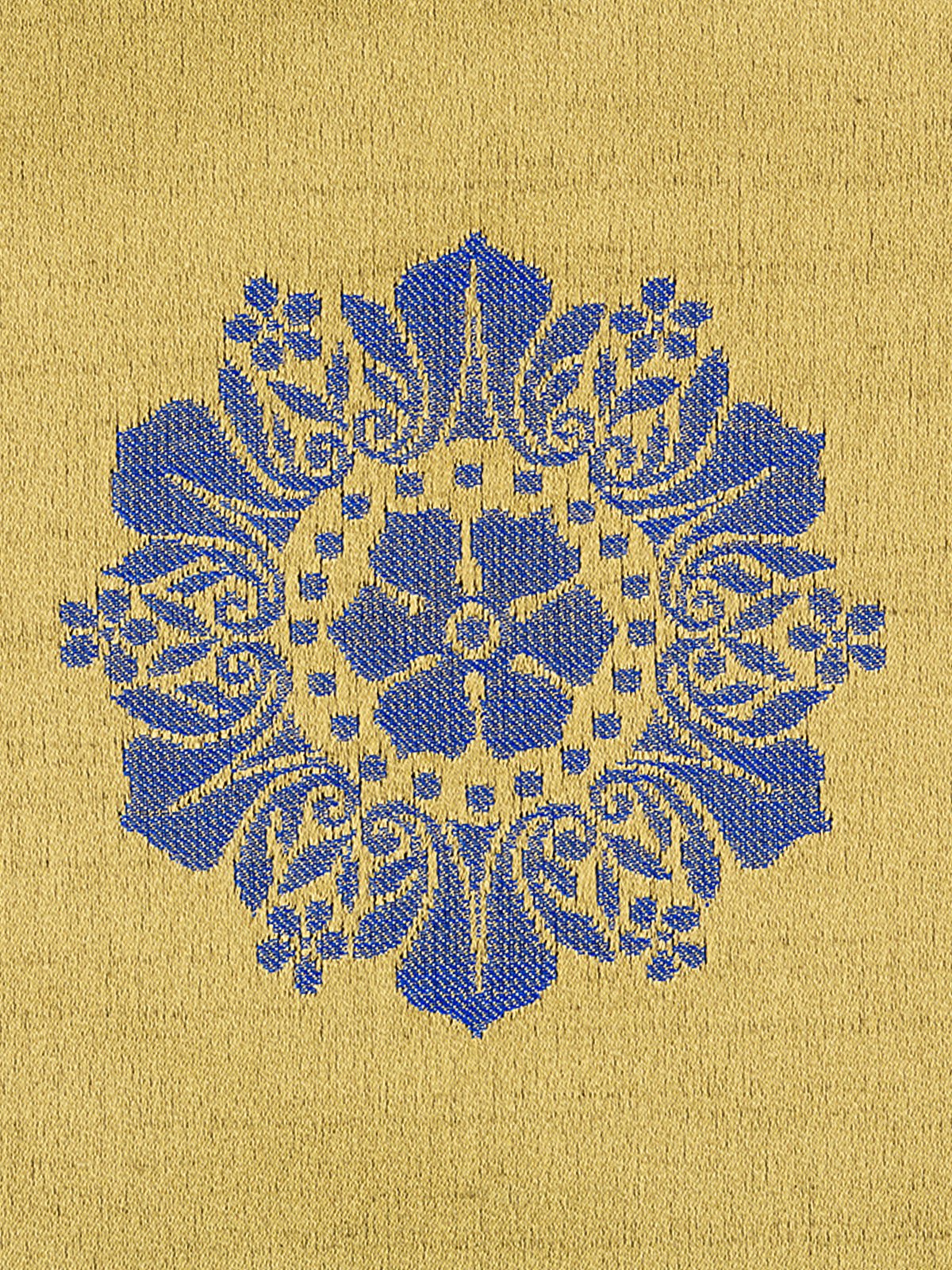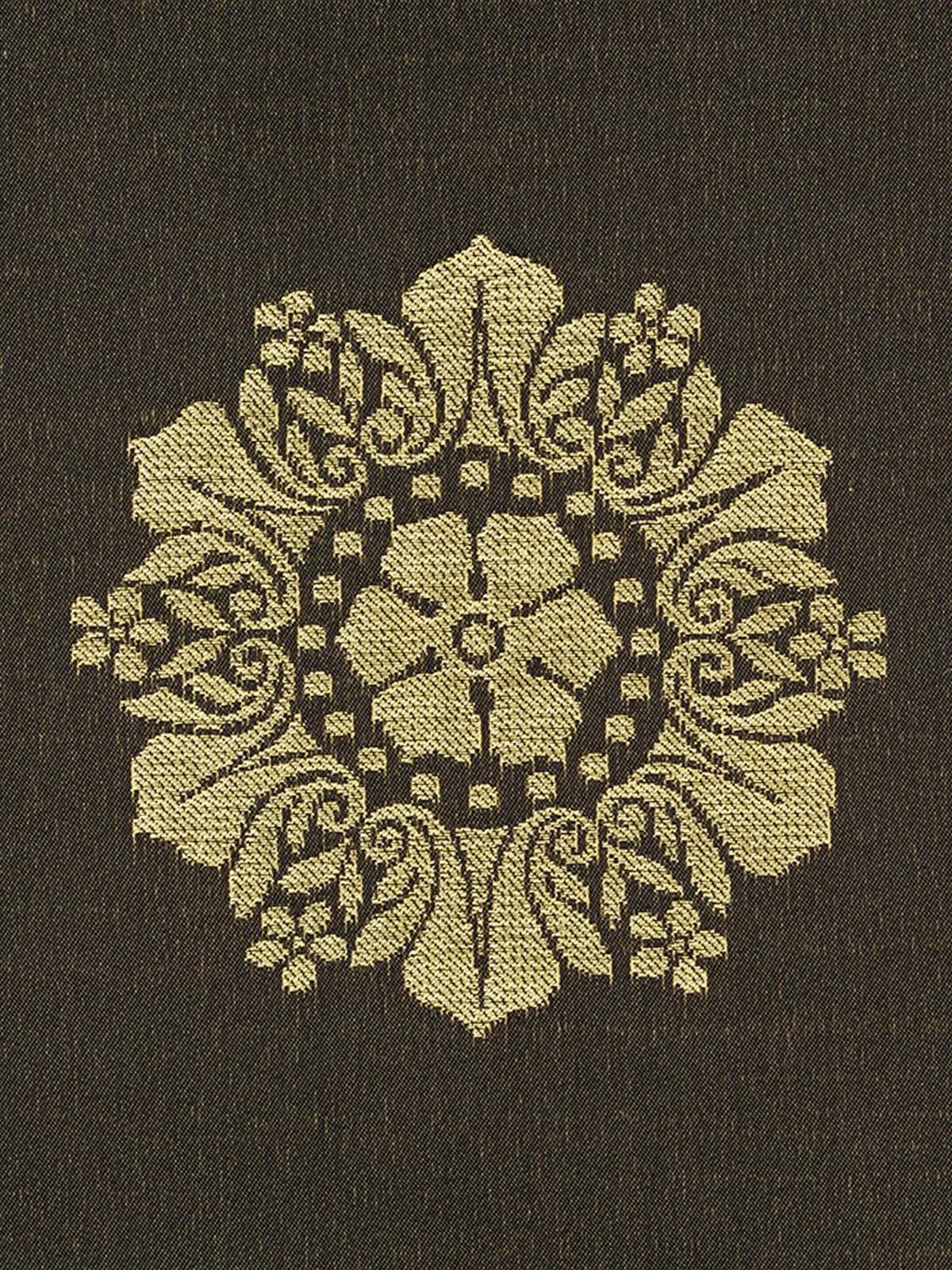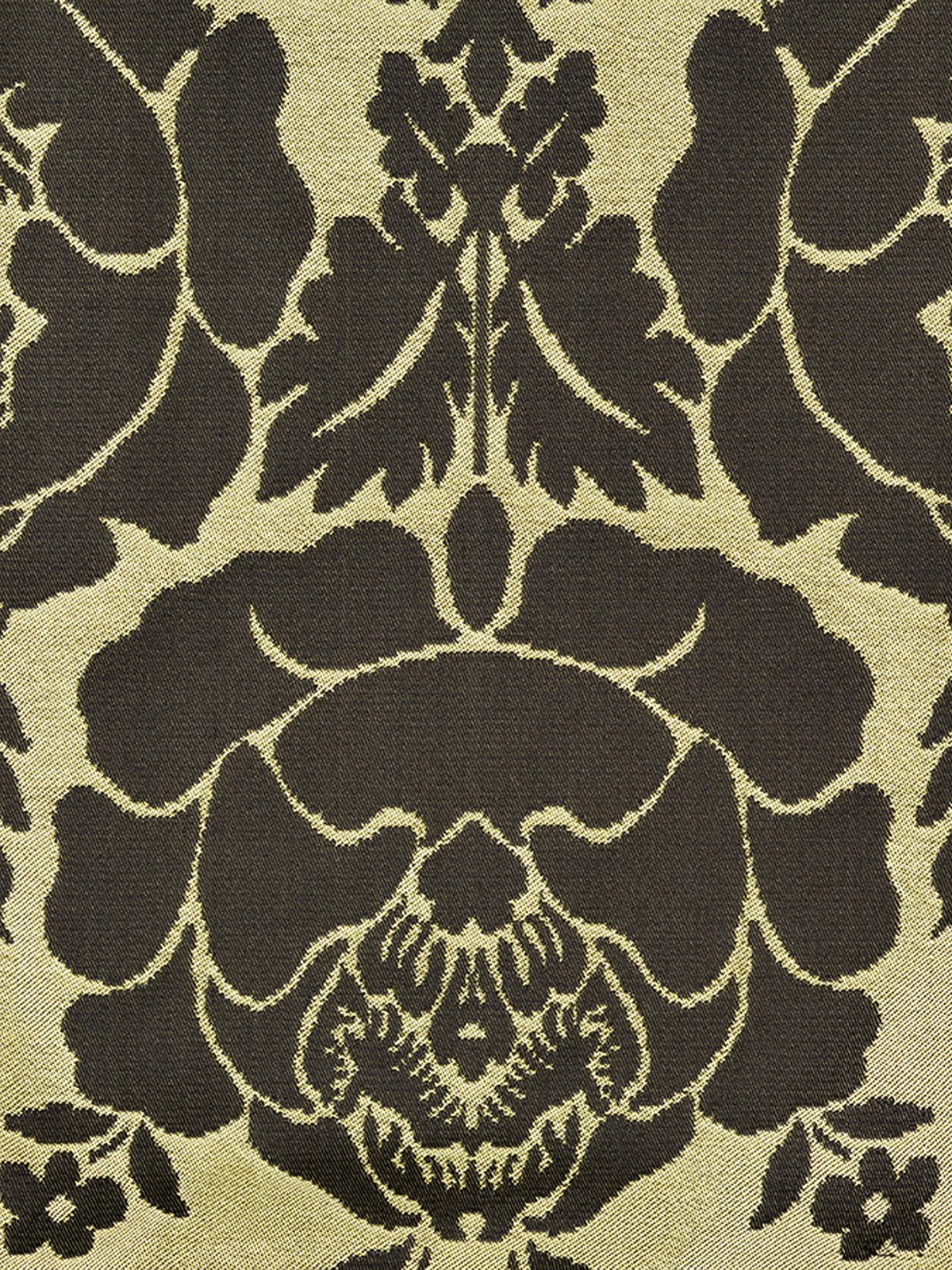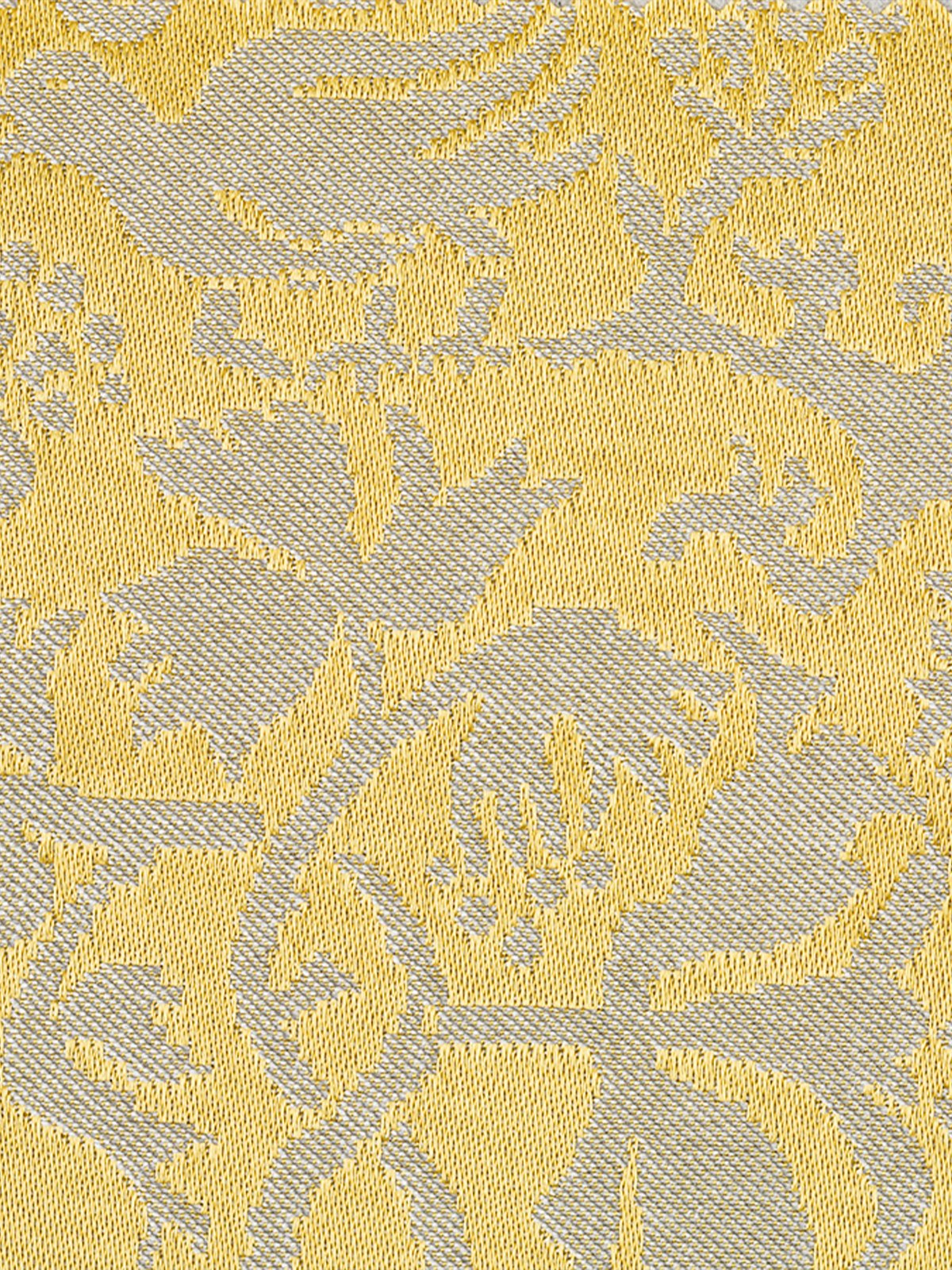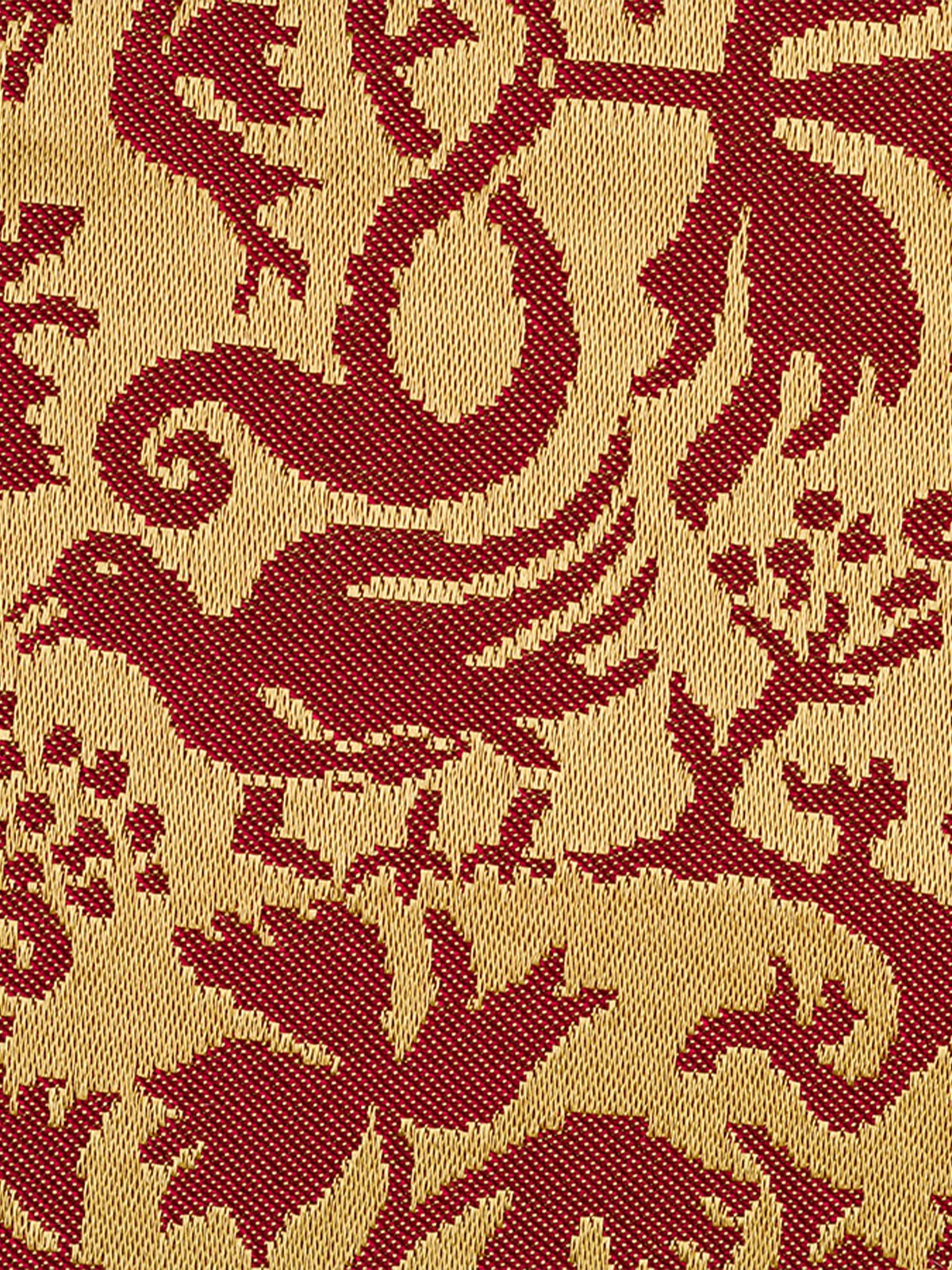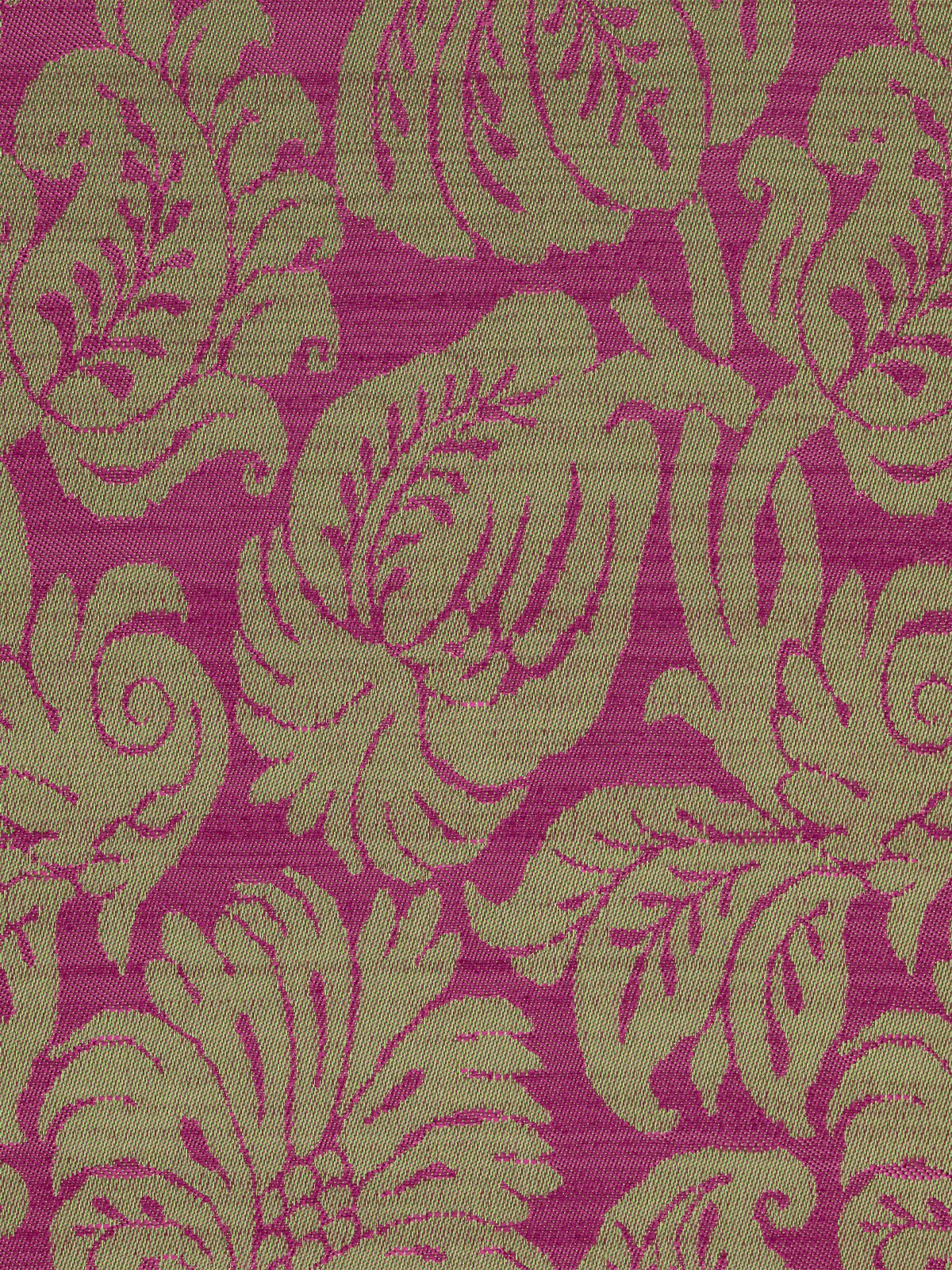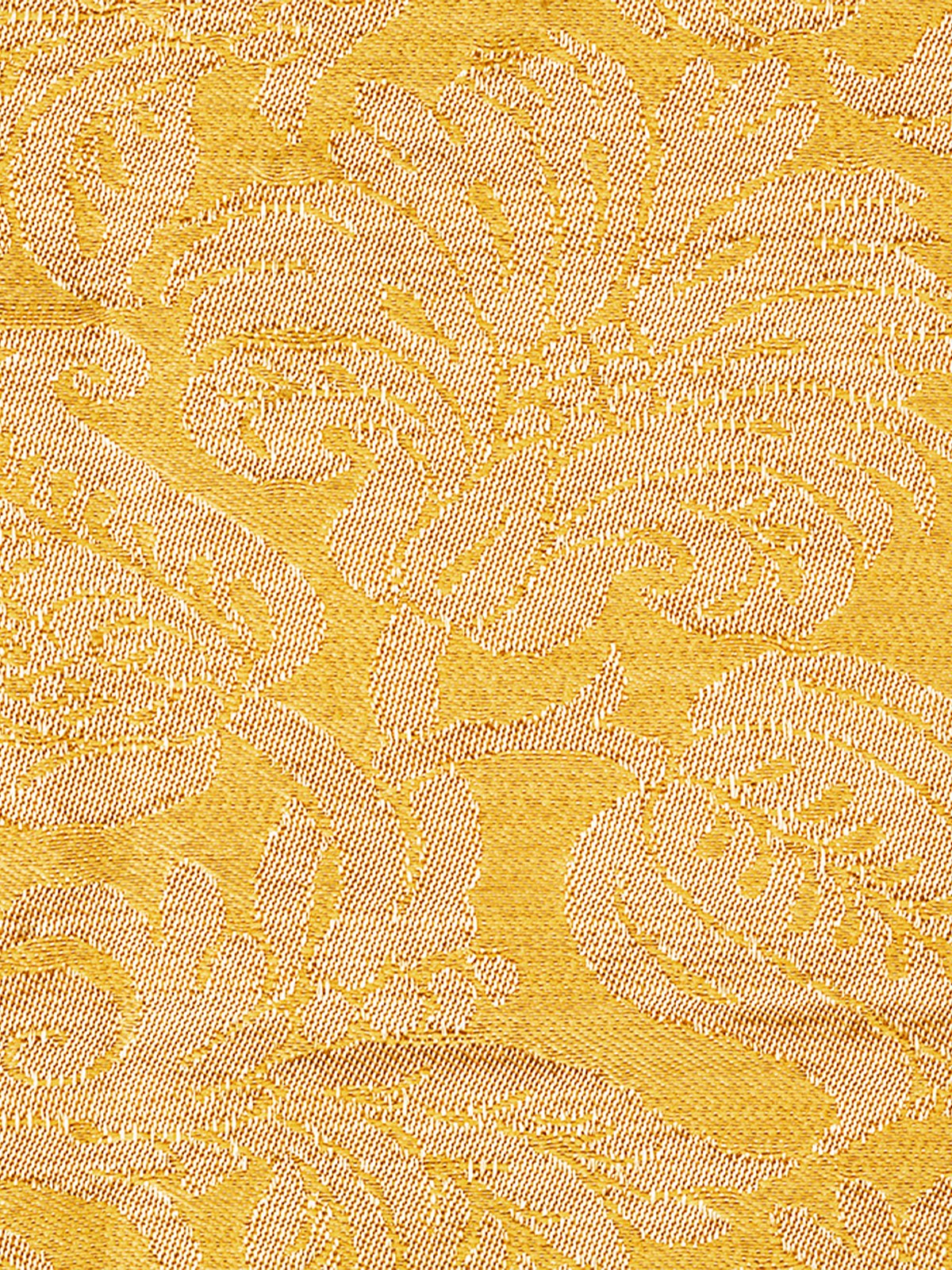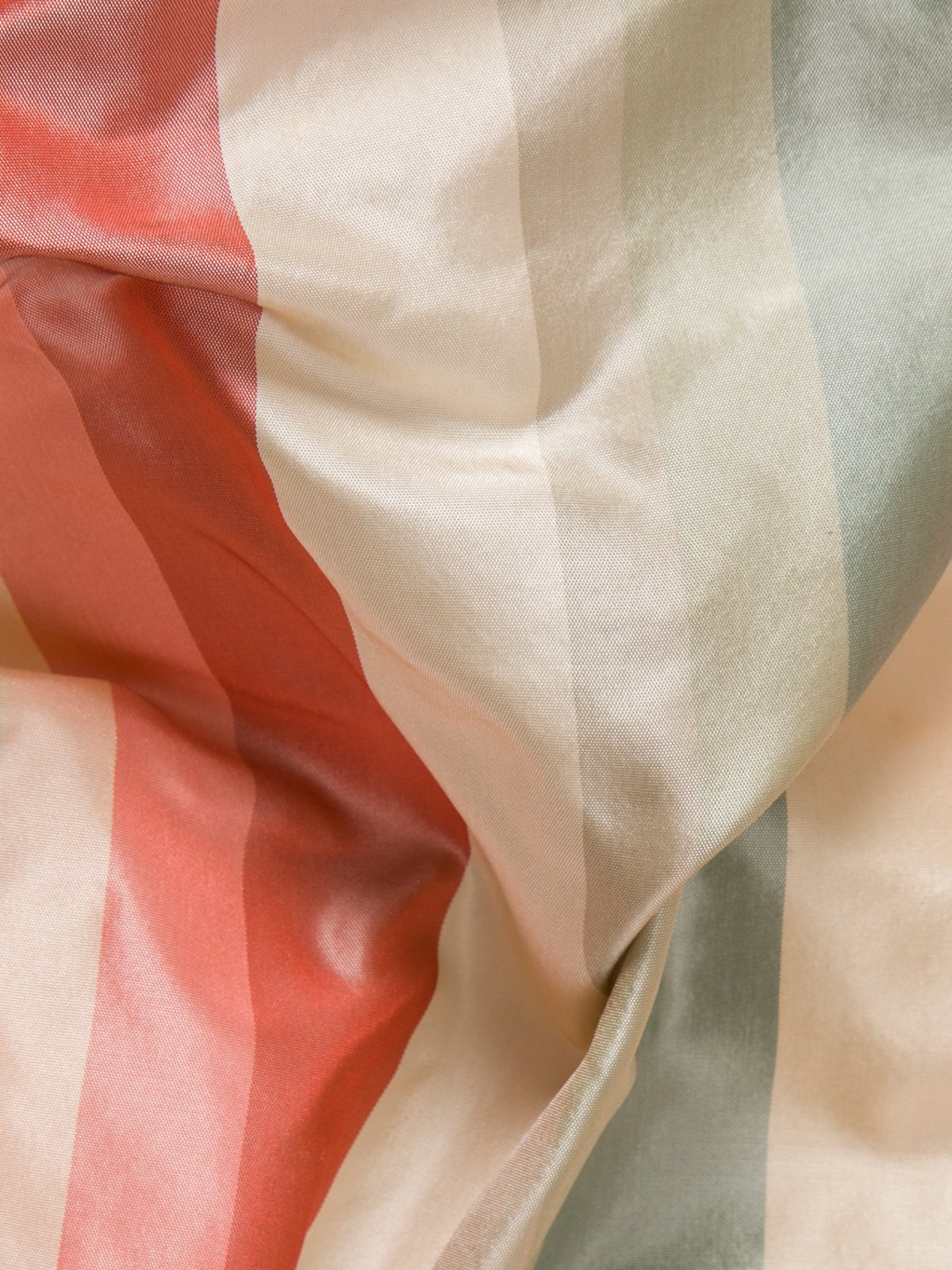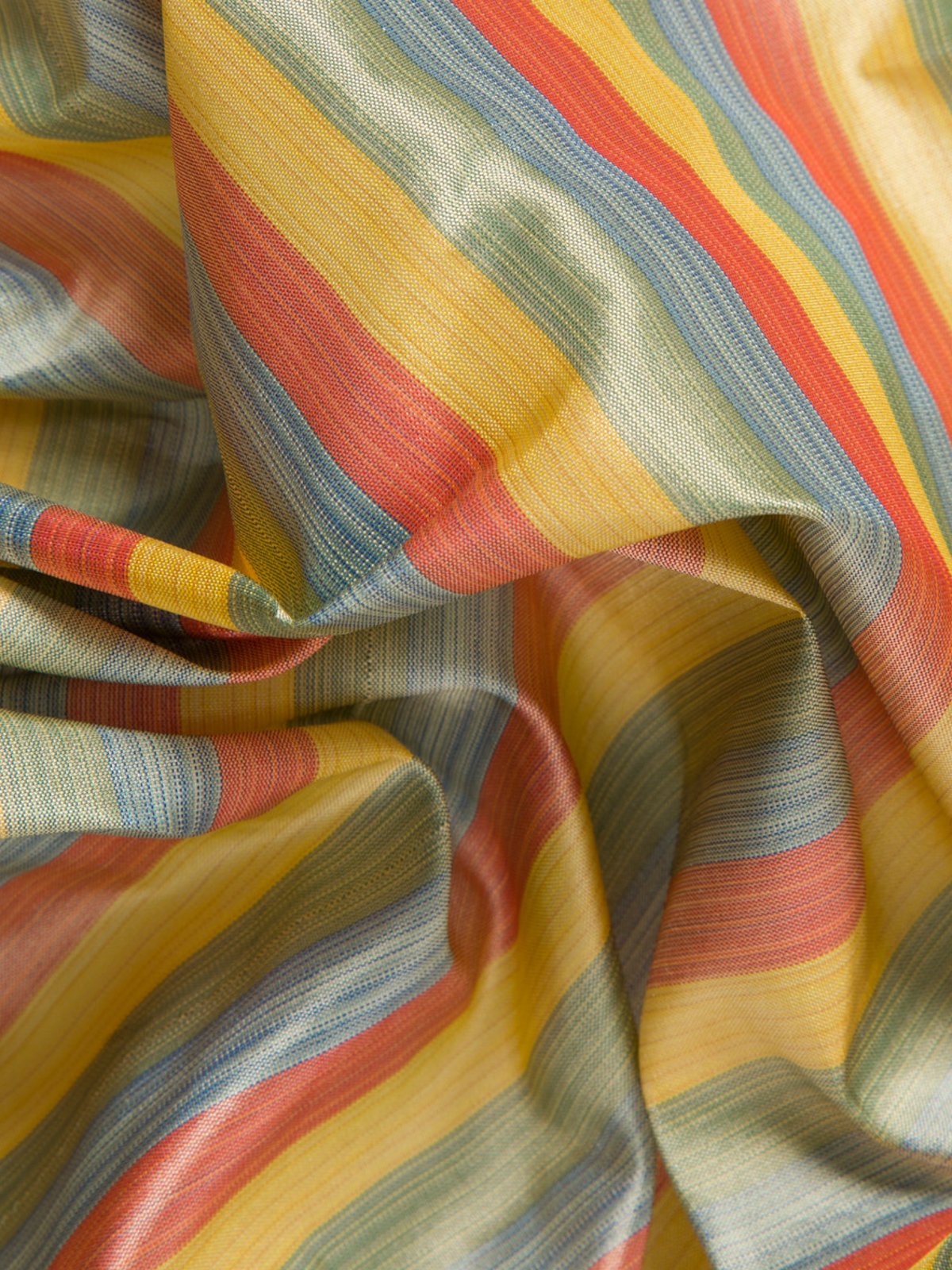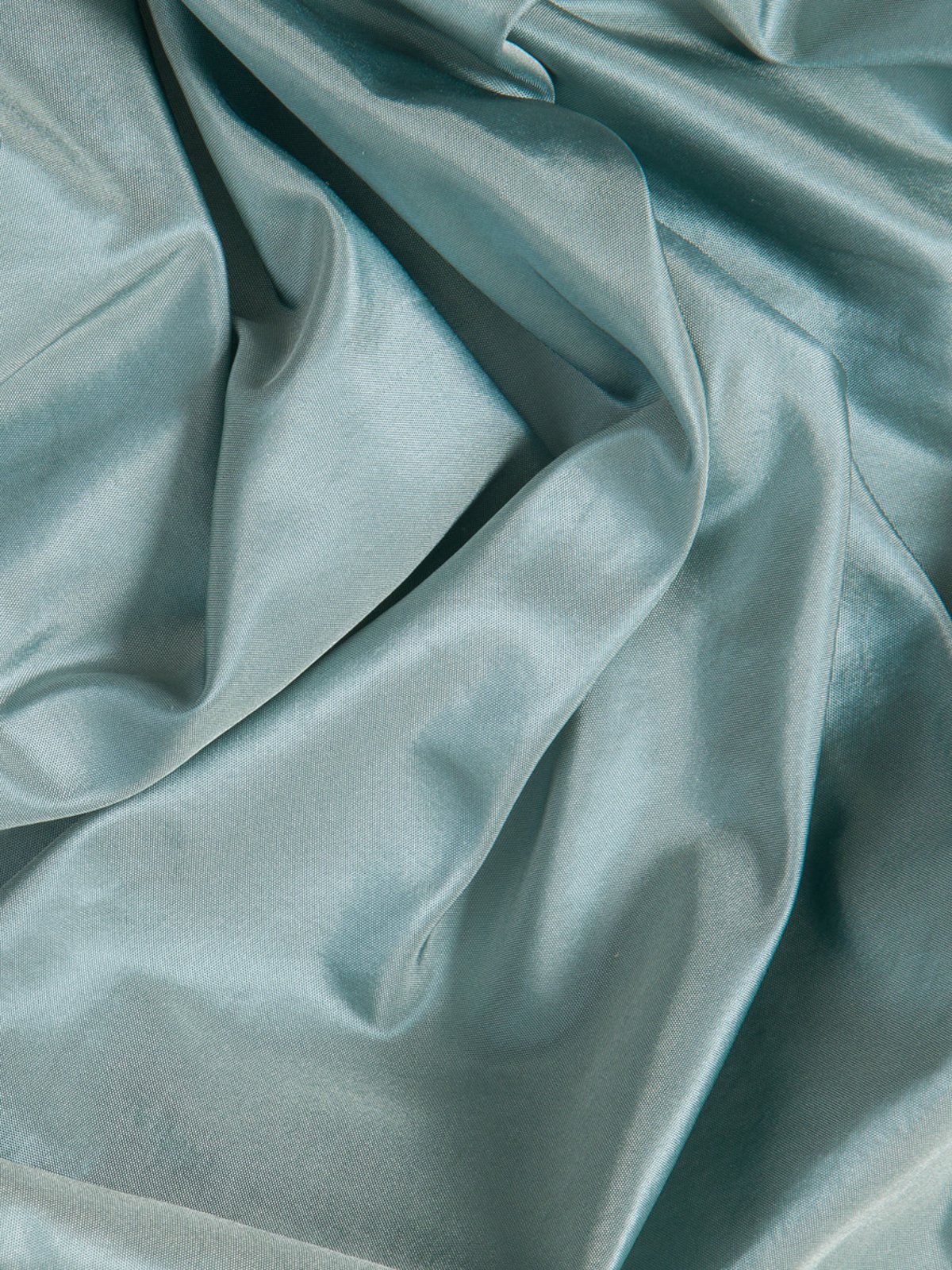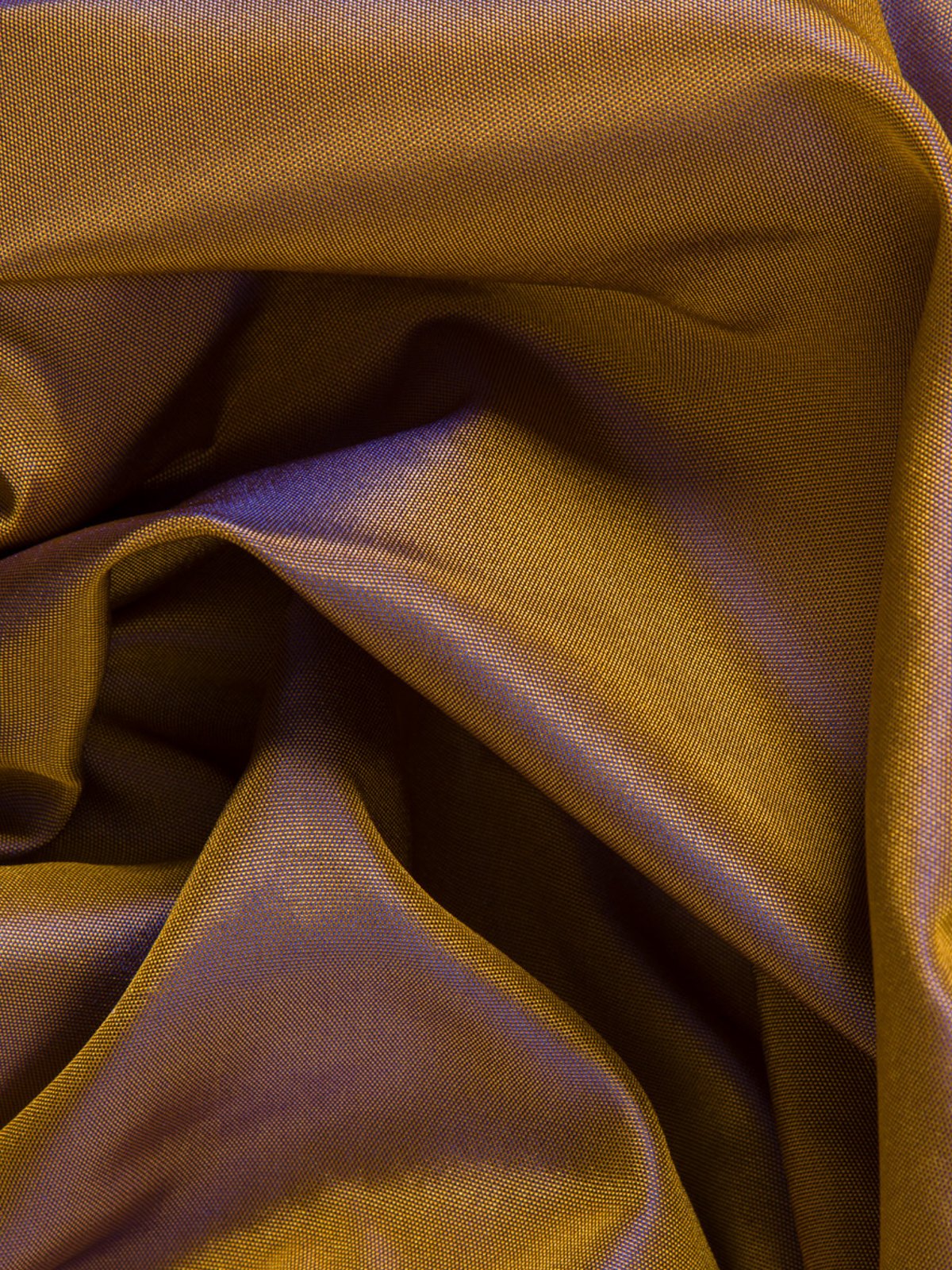 Ermisino
Ermisino is a fabric from Antico Setificio Fiorentino's historical archive that takes its name from the mediaeval Ormesino, itself derived from Ormutz, the merchant city in Persia where it was produced for the first time. In pure silk and yarn-dyed, Ermisino is light, but at the same time compact and "crisp", thanks to a very dense structure which maintains the desired appearance. This characteristic makes it the perfect fabric for curtains today, while in the past it was the favourite fabric of Renaissance noblewomen for their unique dresses. Ermisino's iridescent appearance is another important feature and comes from the presence of warp and weft in two different colours, changing the appearance depending on the light and the position from which it is viewed.
Filaticcio
Filaticcio is a fabric which originates from traditional Tuscan silk processing that evolved in Lucca in the 14th and 15th centuries. The thread used was obtained from silk scraps, thus assuming an irregular thickness and giving the fabric its characteristic coarse-grained appearance. Filaticcio – resistant, comfortable, and durable over time – is used in furnishings as a covering for armchairs, sofas, and cushions. Despite its simplicity and the straightforwardness of its designs, like herringbone, Filaticcio celebrates Tuscan tradition and expertise.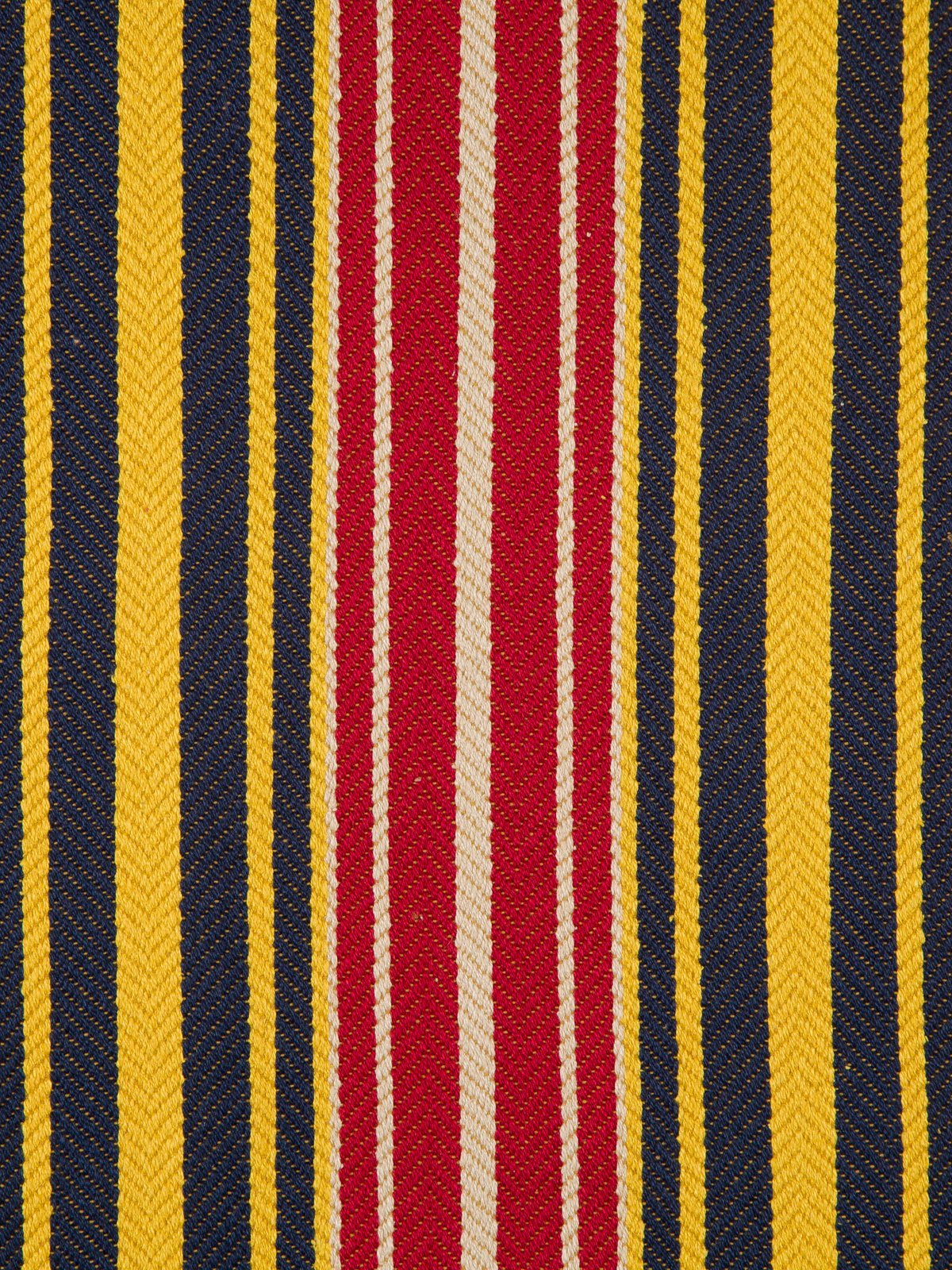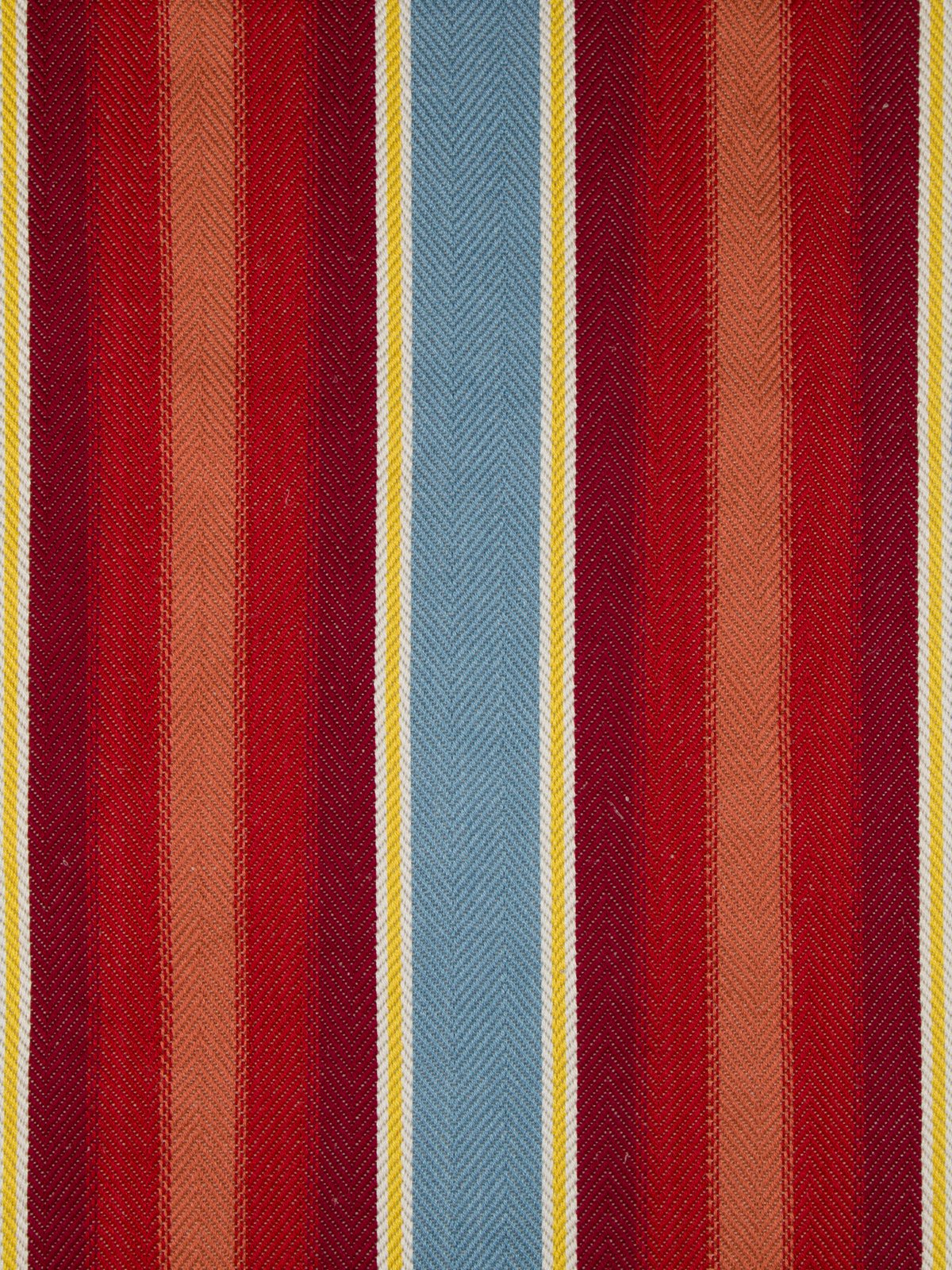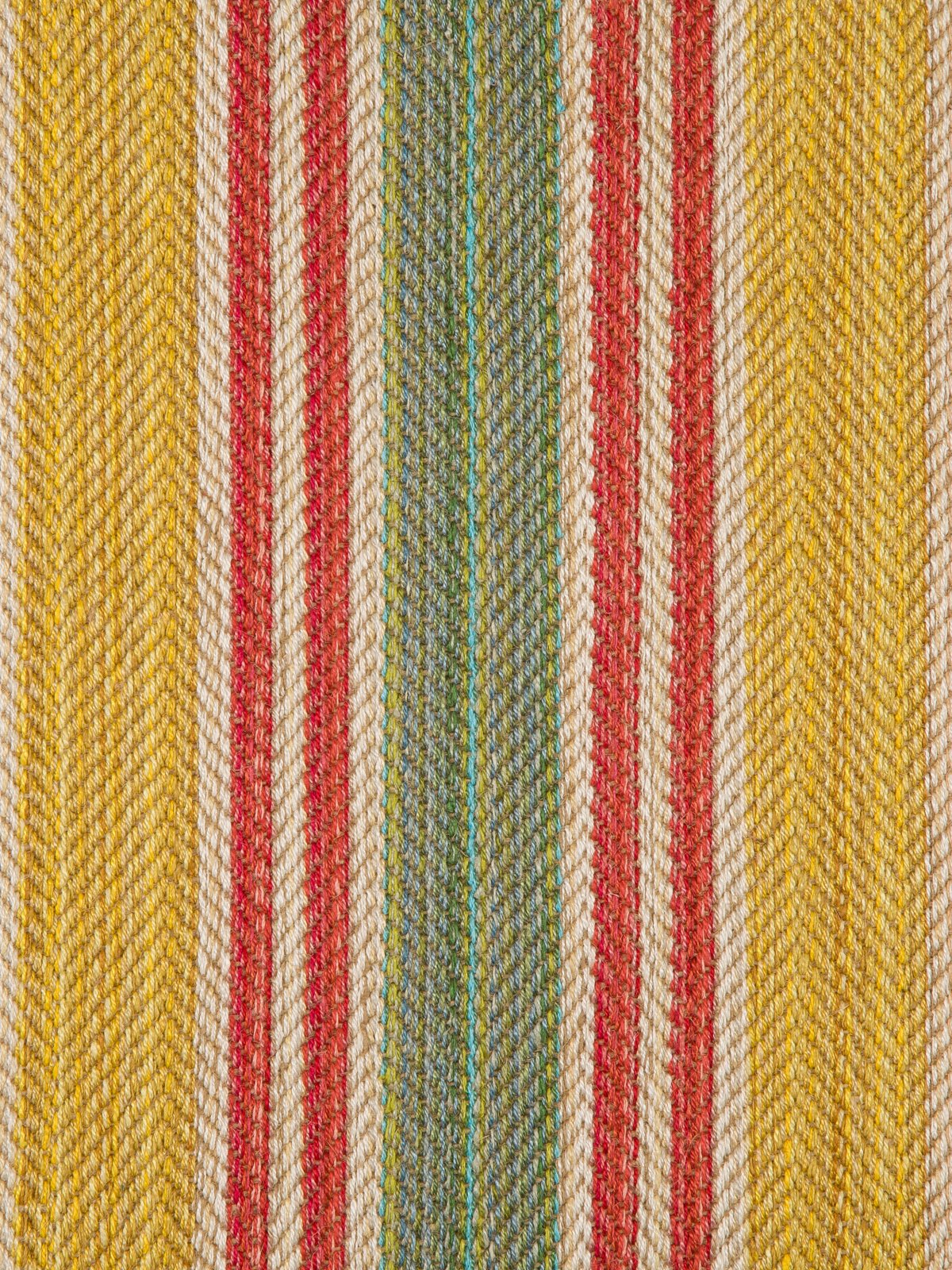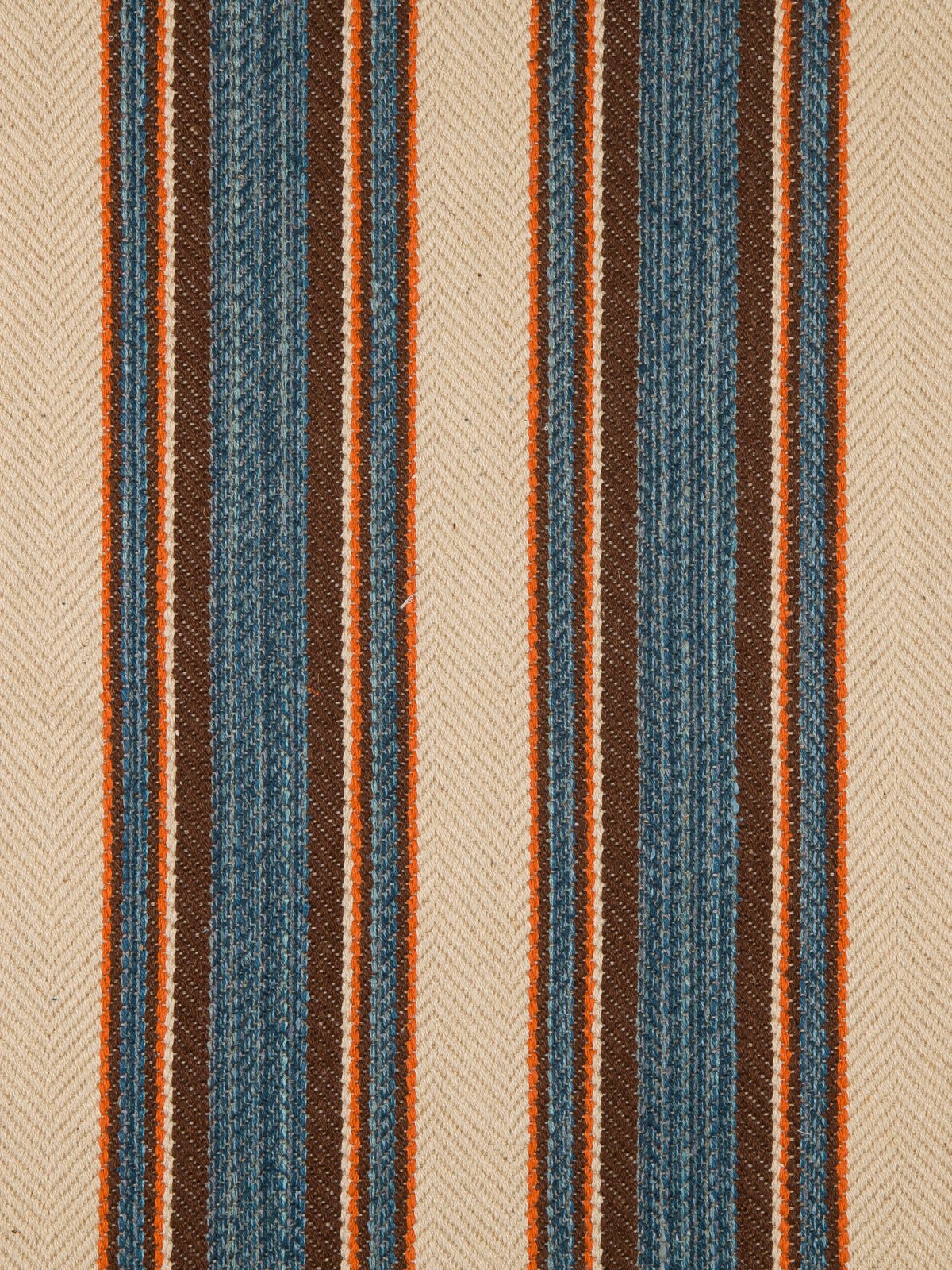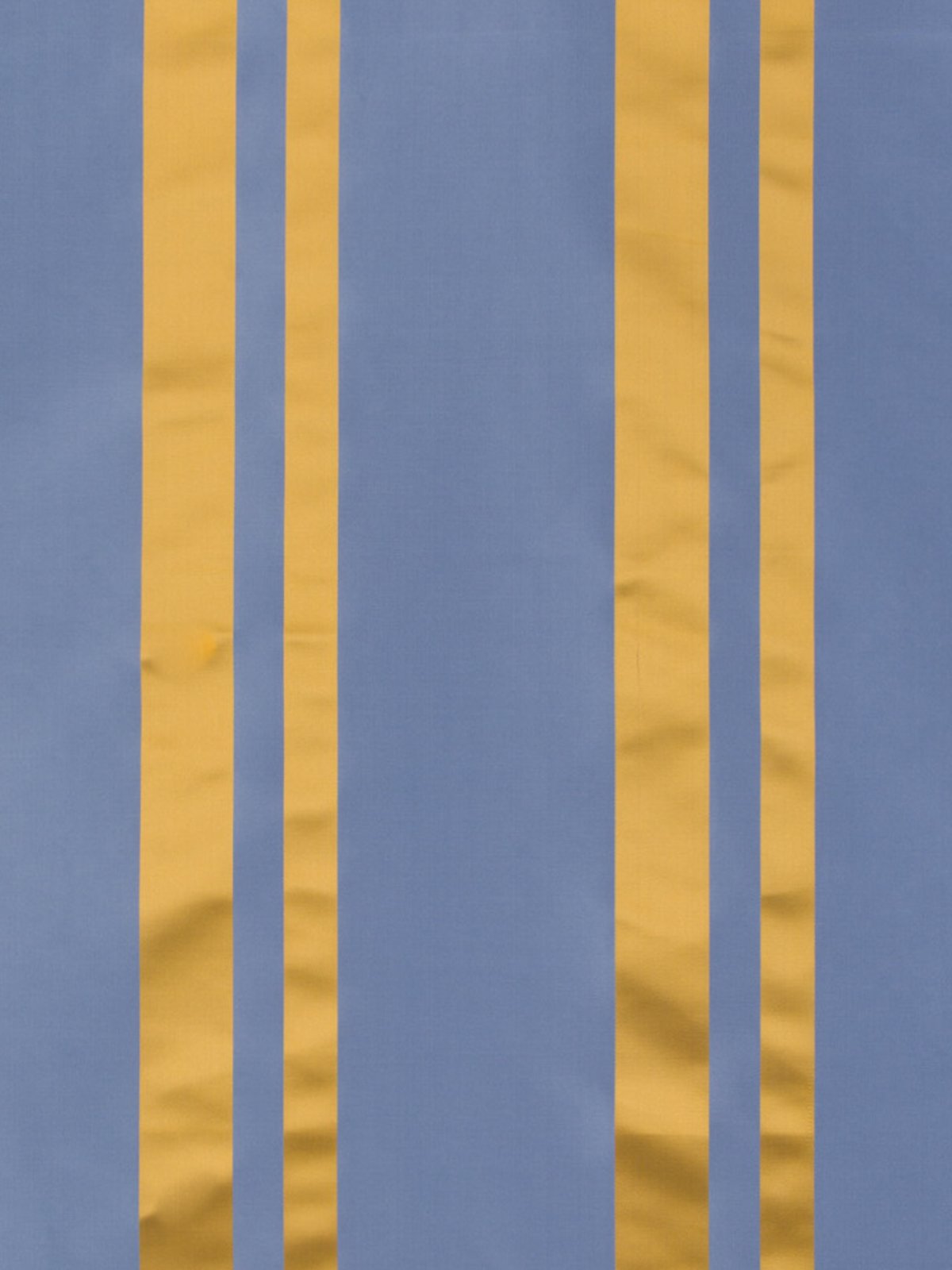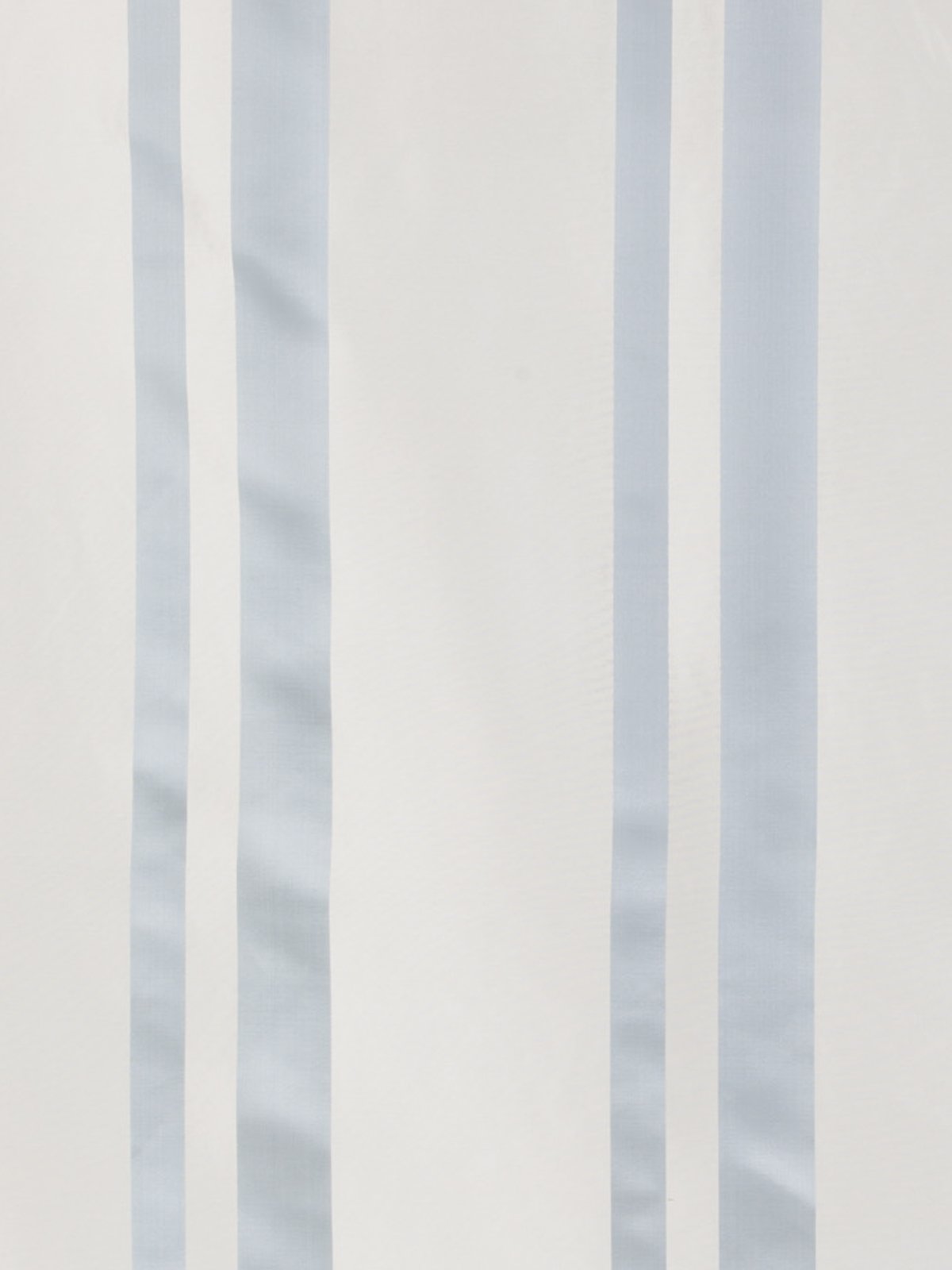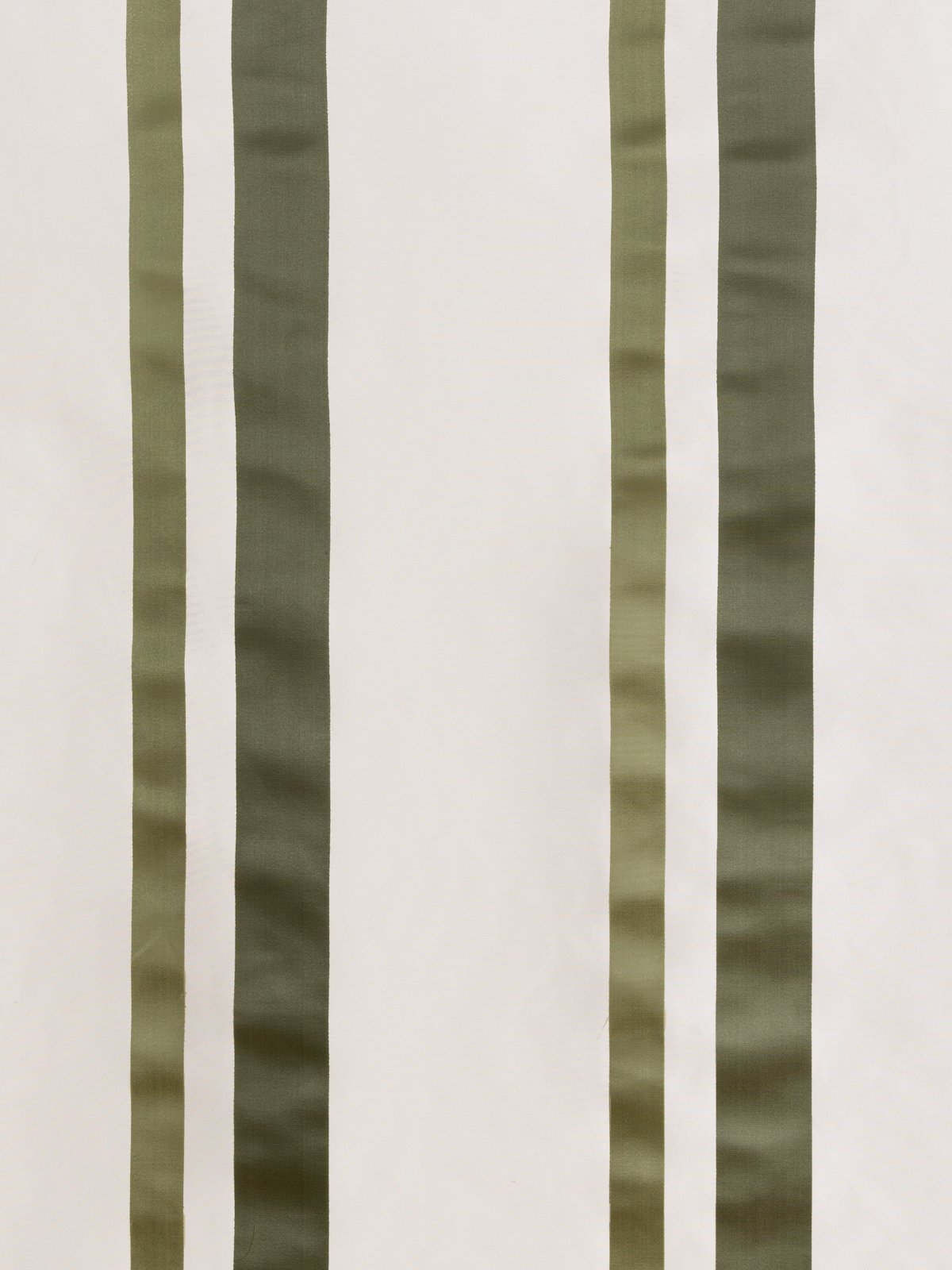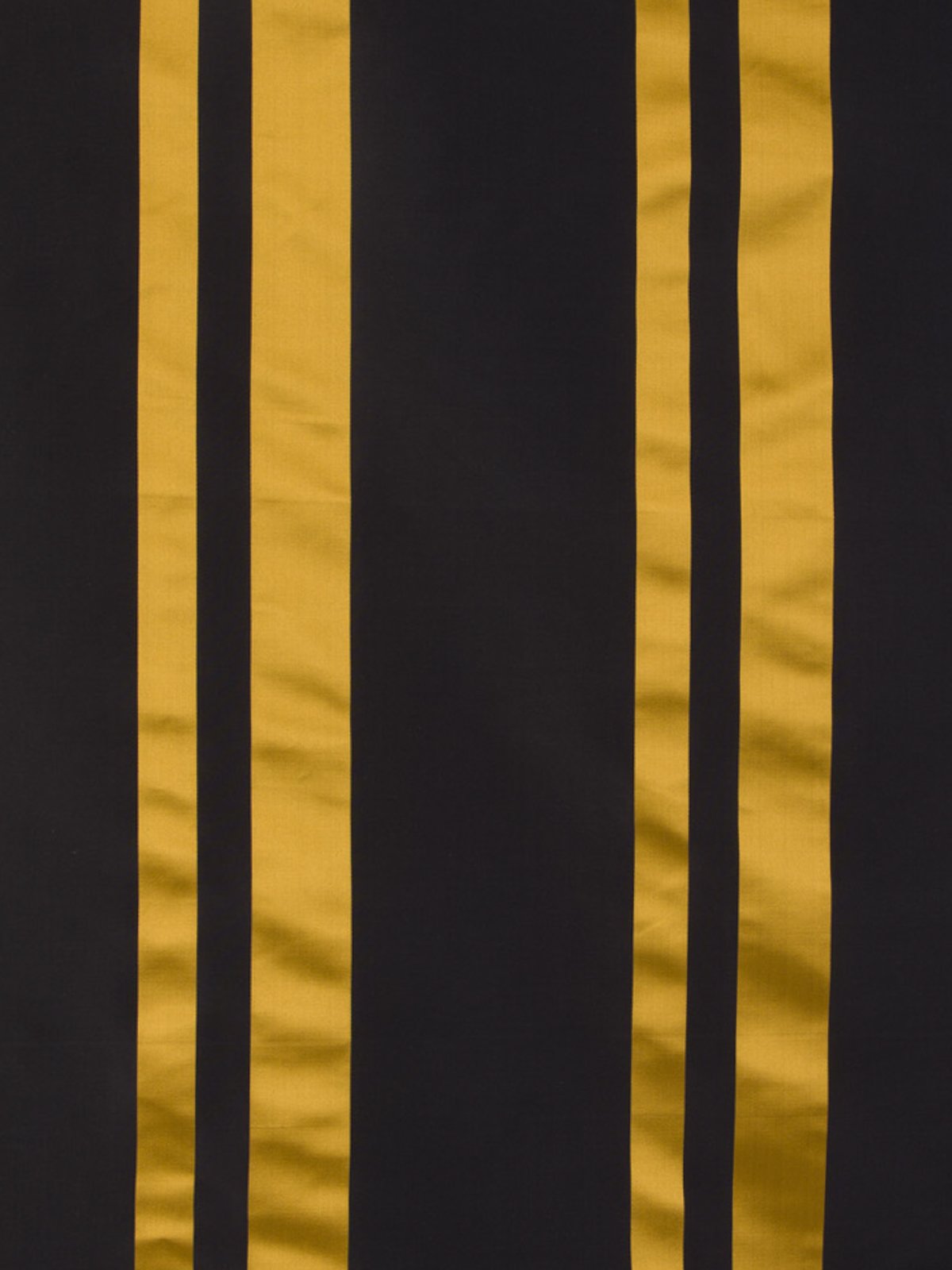 Le Roy
Originally commissioned by Marie de' Medici, Le Roy fabric takes its name from the King of France. It has been produced since 1850 with the historic workshop's semi-mechanical looms. It is a type of striped fabric distinguished by two overlapping warps that allow for a grosgrain base with overlapping satin bands.
It is used in furnishing for curtains, cushions, moderately-utilised seats, and as a wall covering.
Nemours
Nemours is a sixteenth-century fabric named after the third son of Lorenzo the Magnificent, Giuliano de' Medici, Duke of Nemours. Produced by Antico Setificio Fiorentino with semi-mechanical looms from the 1800s, this fabric, unlike Le Roy, has a single warp, therefore it has adjacent, non-overlapping grosgrain and satin bands.
It is used in furnishing for curtains, cushions, moderately-utilised seats, and as a wall covering.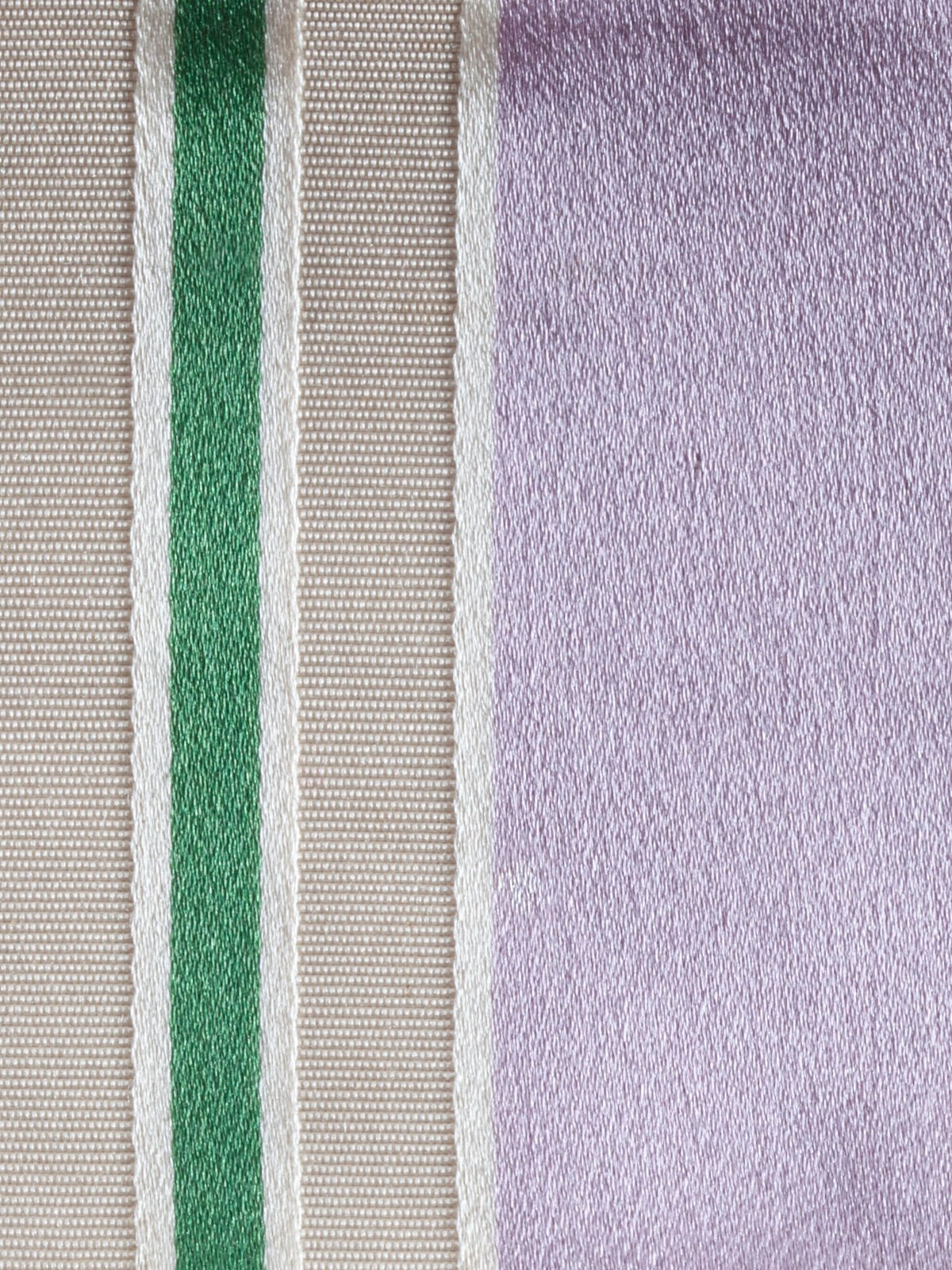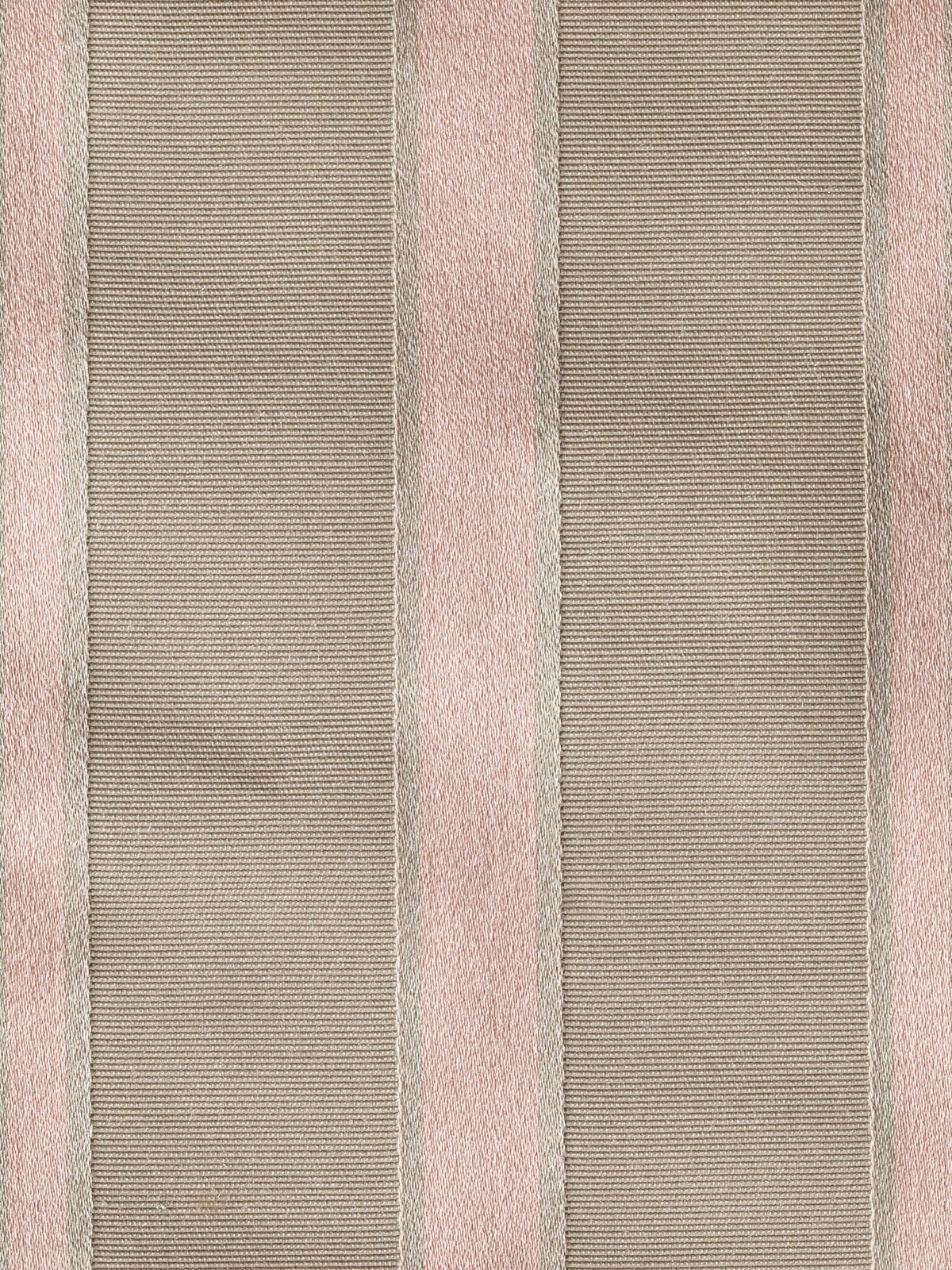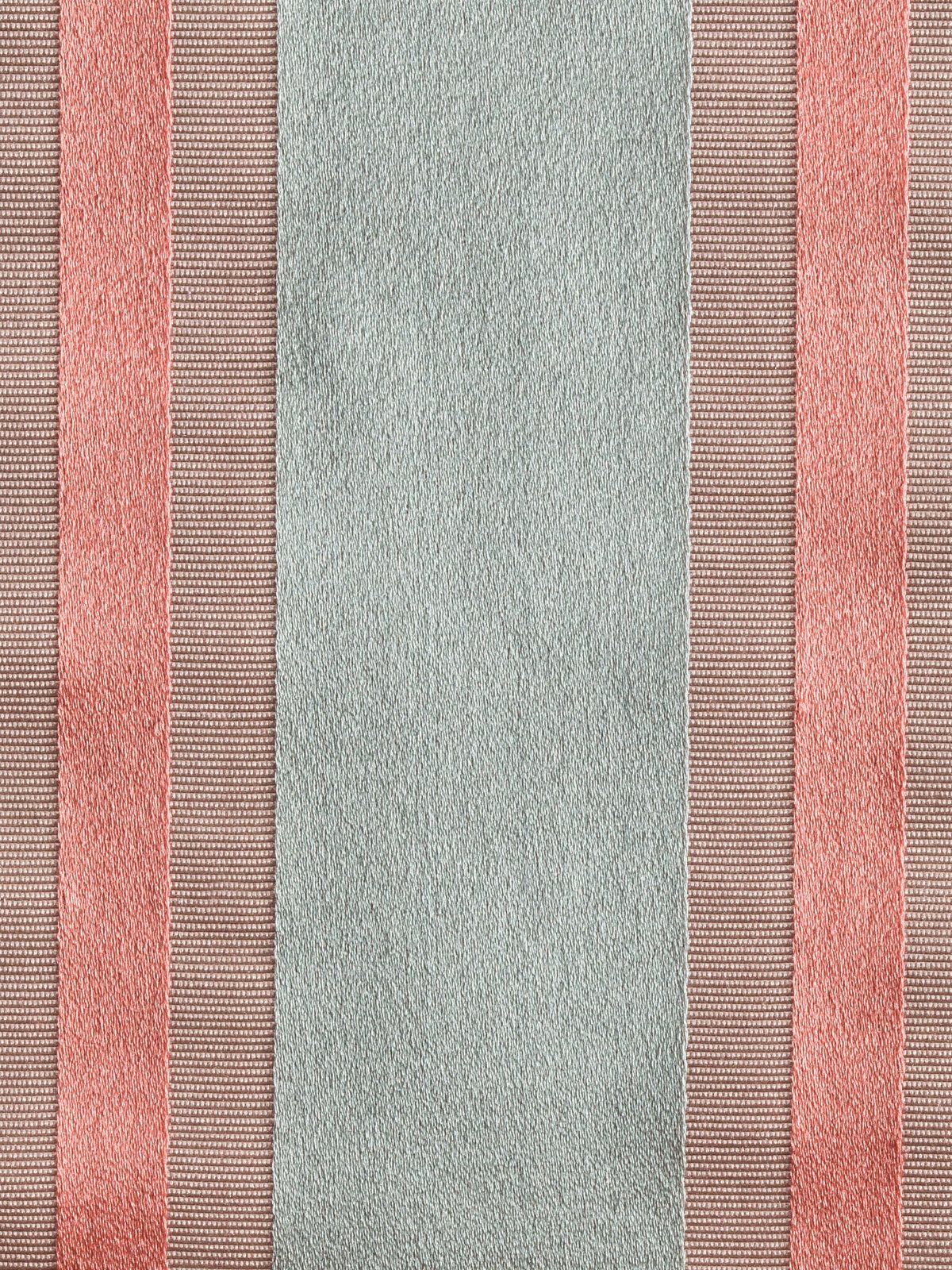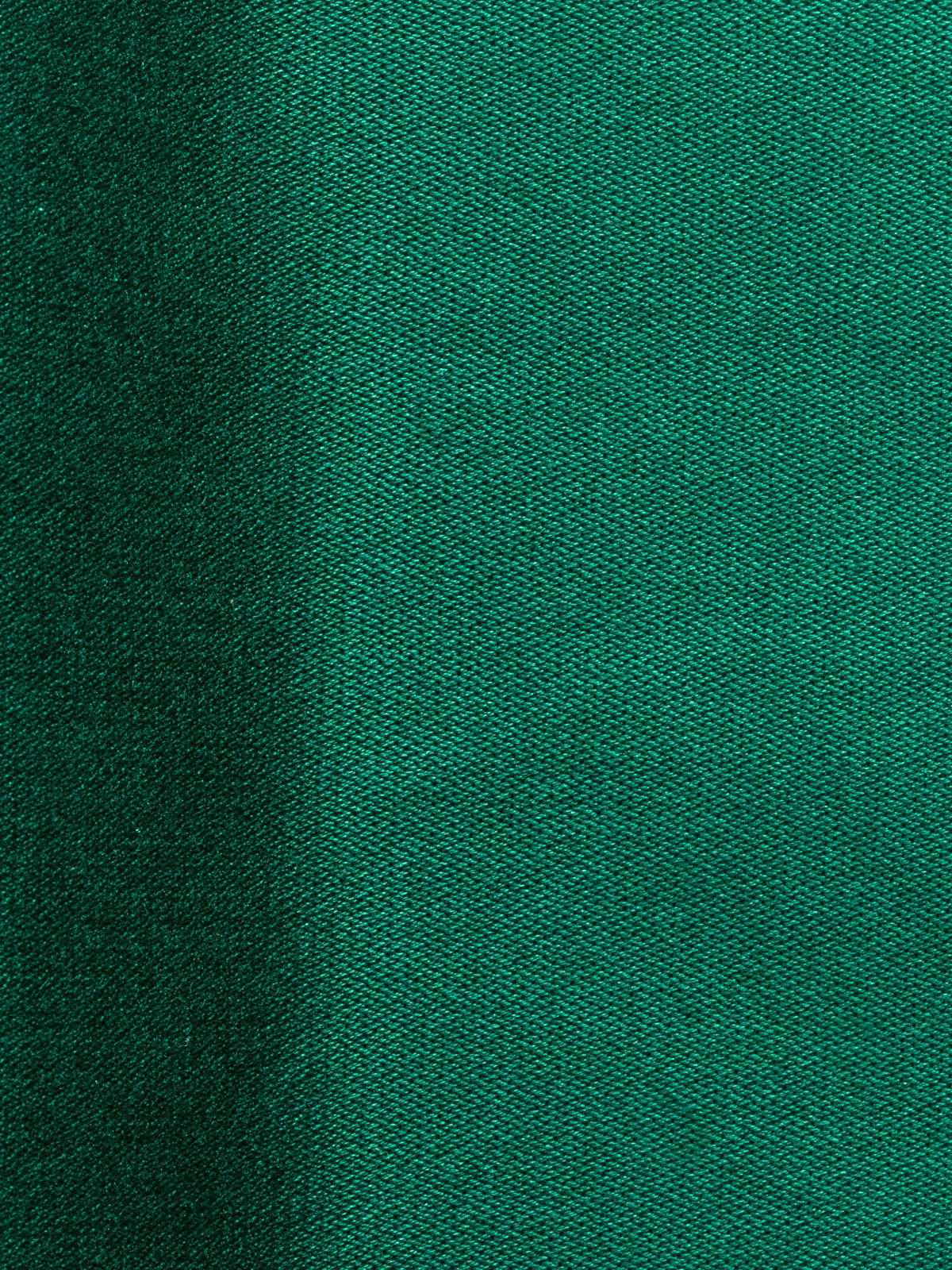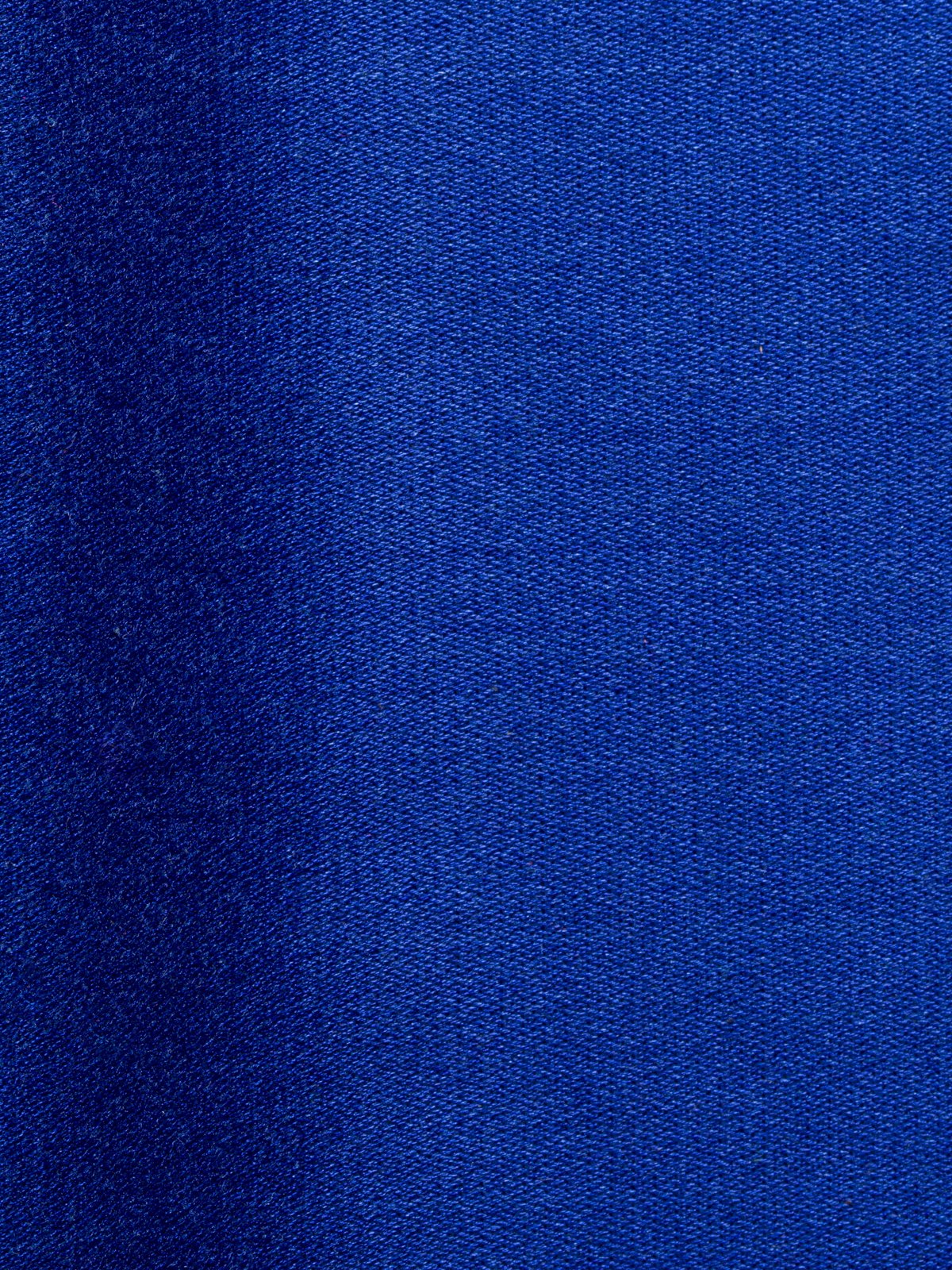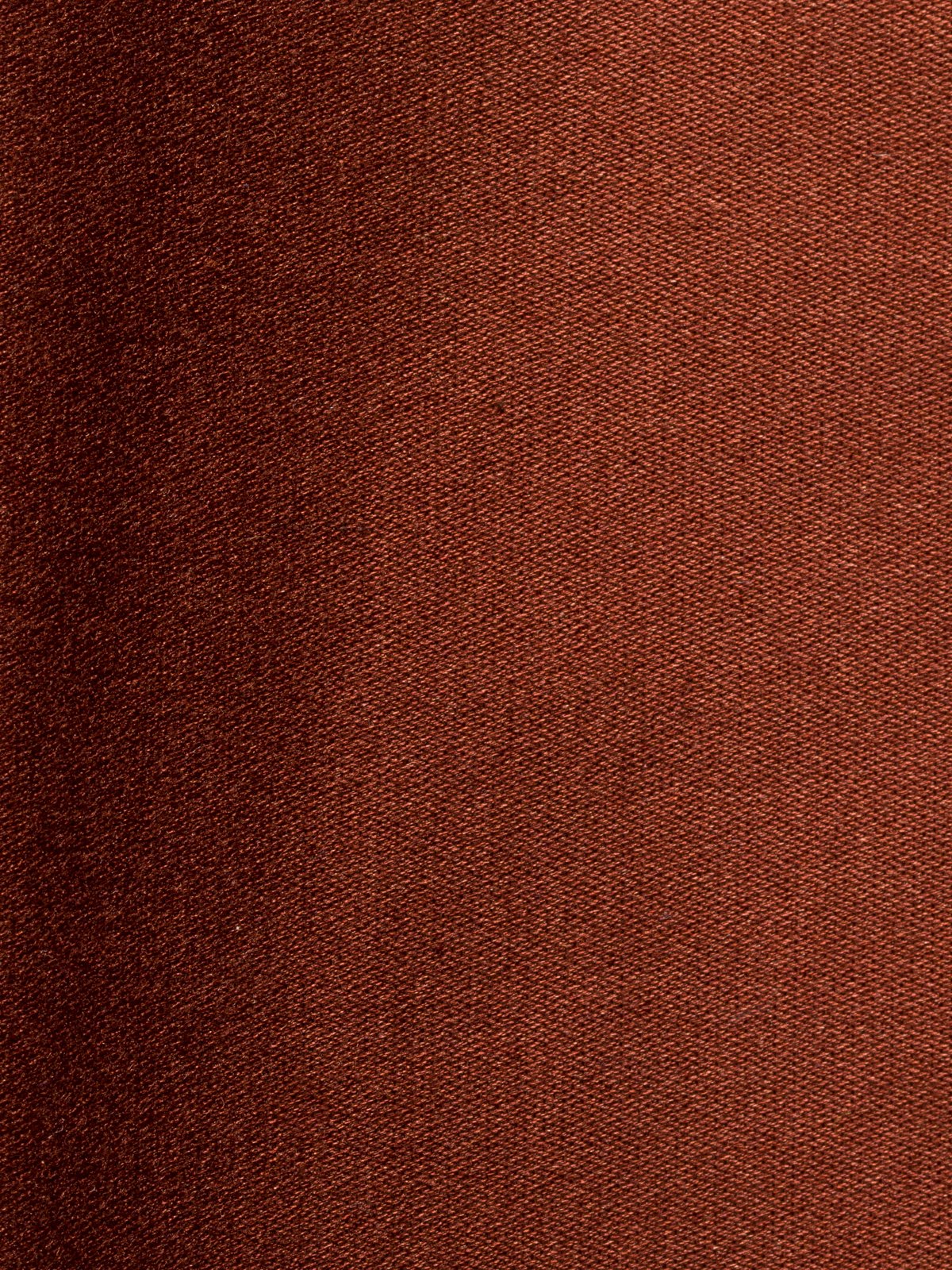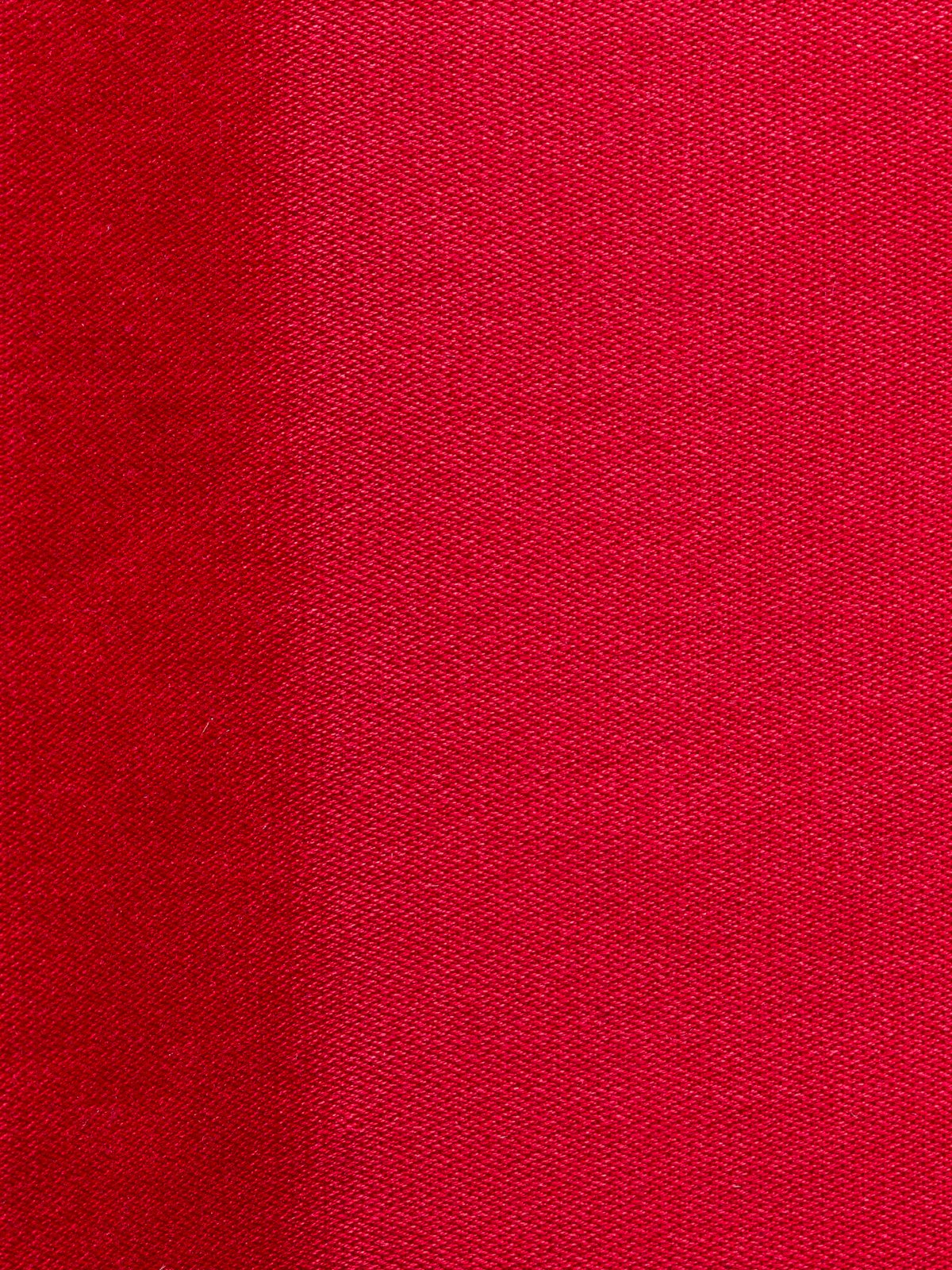 Satin
Satin has a smooth and glossy appearance. Made from silk from the very beginning and considered to be very valuable – it was a Chinese monopoly for millennia – it was used by the wealthy classes for clothing and furnishings.
It is fine, glossy, uniform, smooth, and soft to the touch. Today it is perfect for curtains, cushions, and moderately-utilised seats.
Saia Fiorentina
Saia Fiorentina is a traditional Florentine fabric from the fourteenth century made of pure silk or a cotton blend with a characteristic diagonal stripe. The fabric has a "twill" weave ("a saia" in Italian), in cotton or linen, and represents the evolution of a simple fabric into a more luxurious one. Saia Fiorentina from Antico Setificio Fiorentino is monochromatic or double-faced, with a different colour on each side. It is therefore perfectly reversible and either side can be displayed.
It is most commonly used for curtains, cushions, and seats.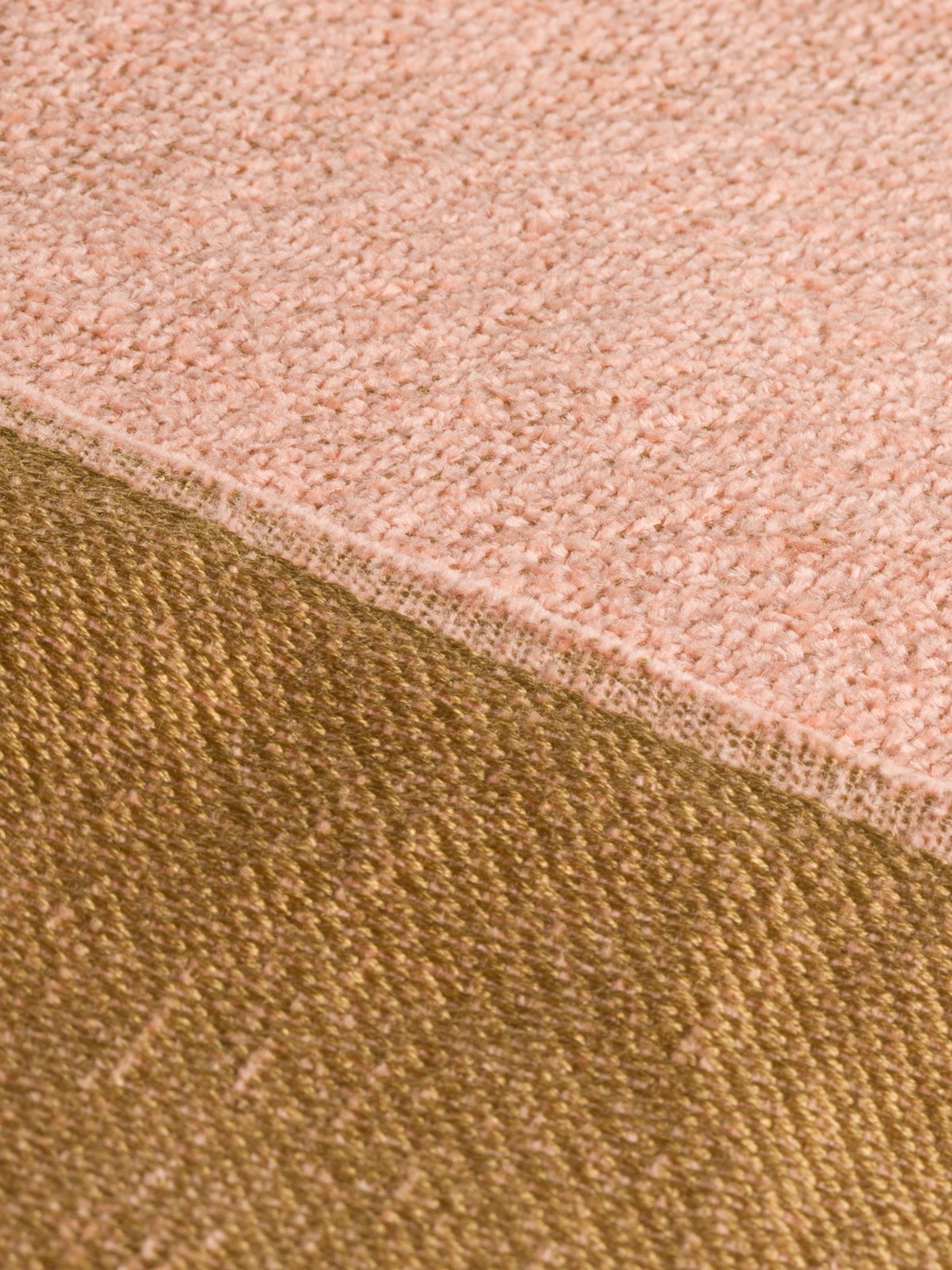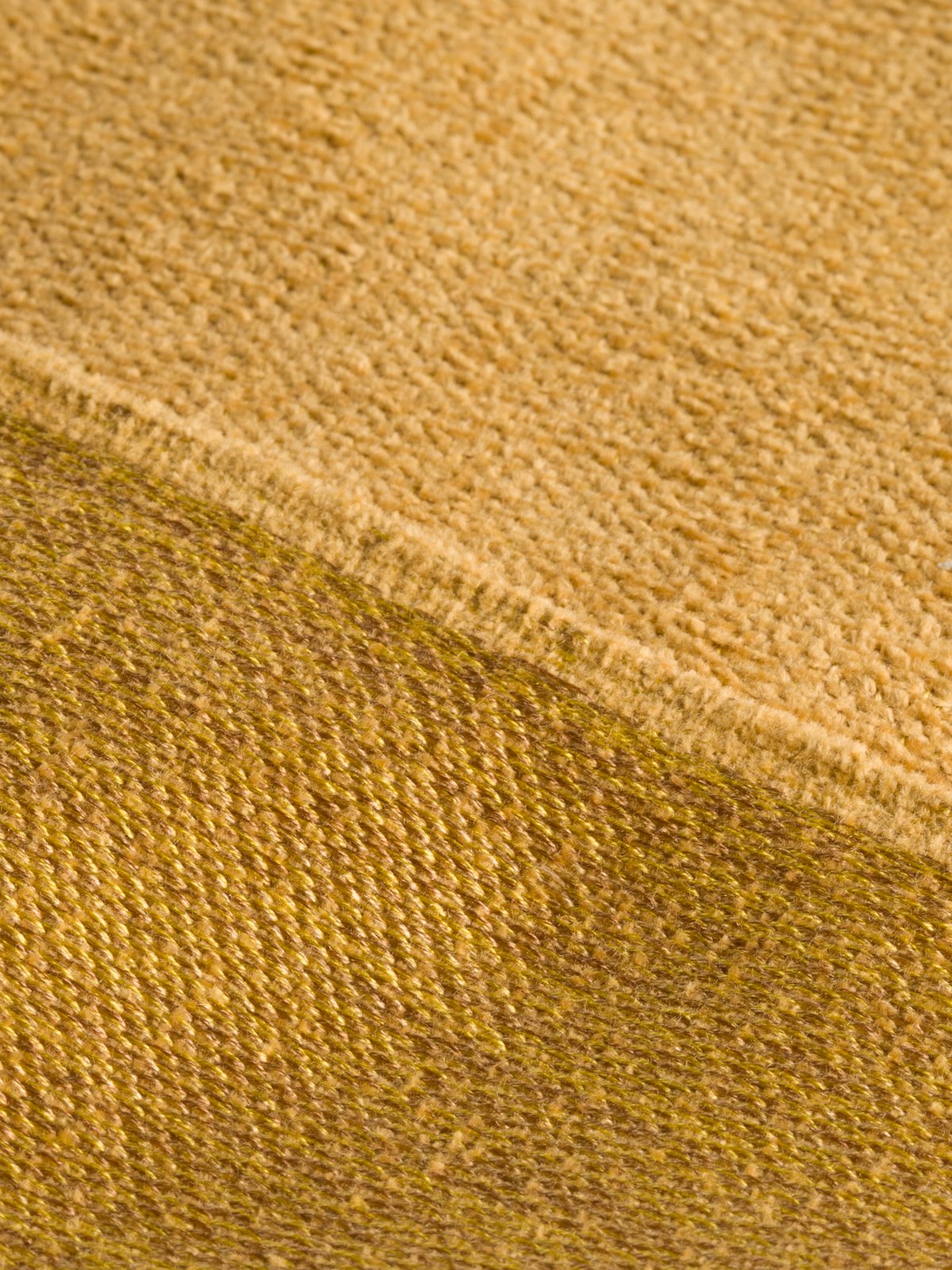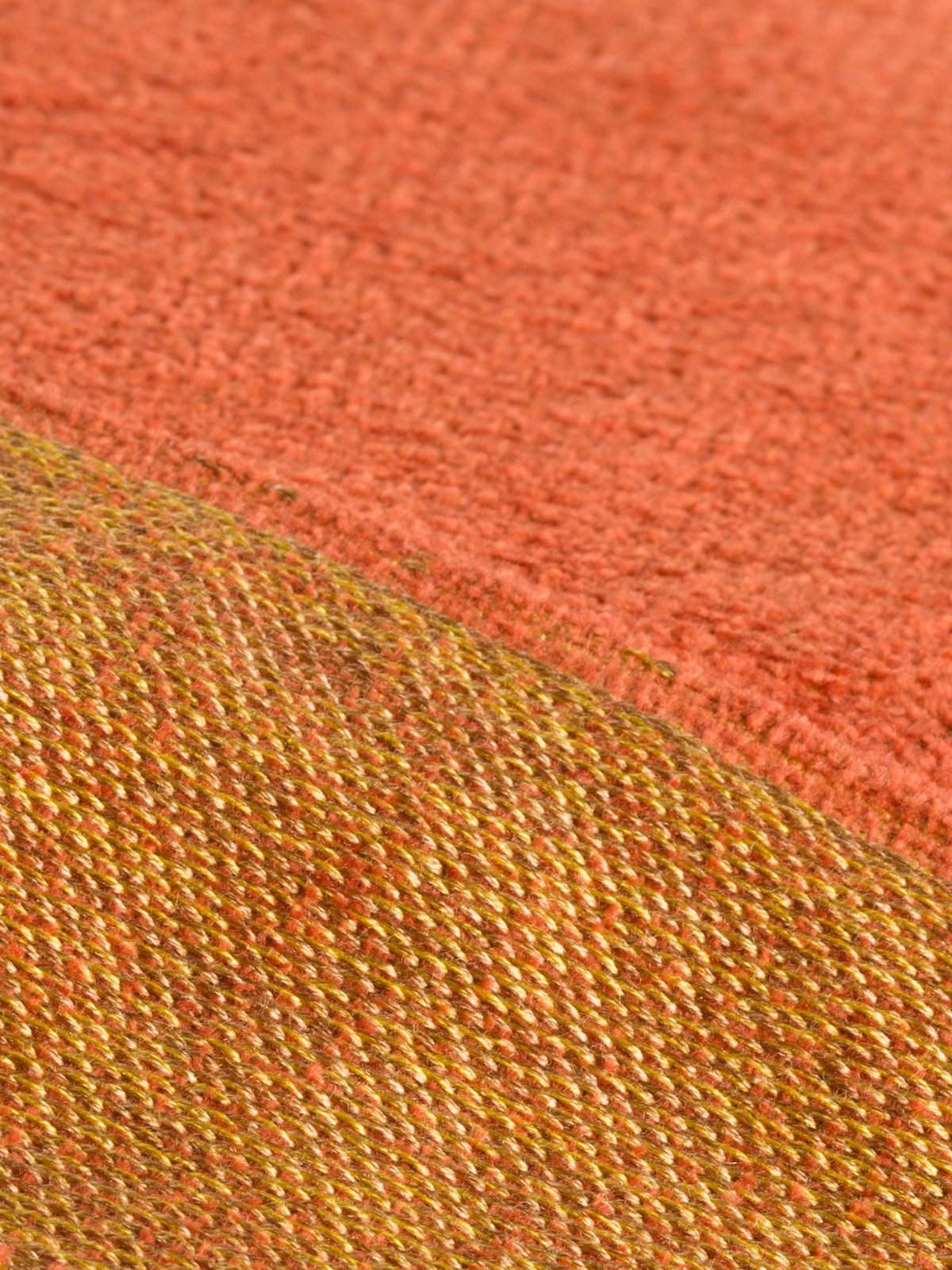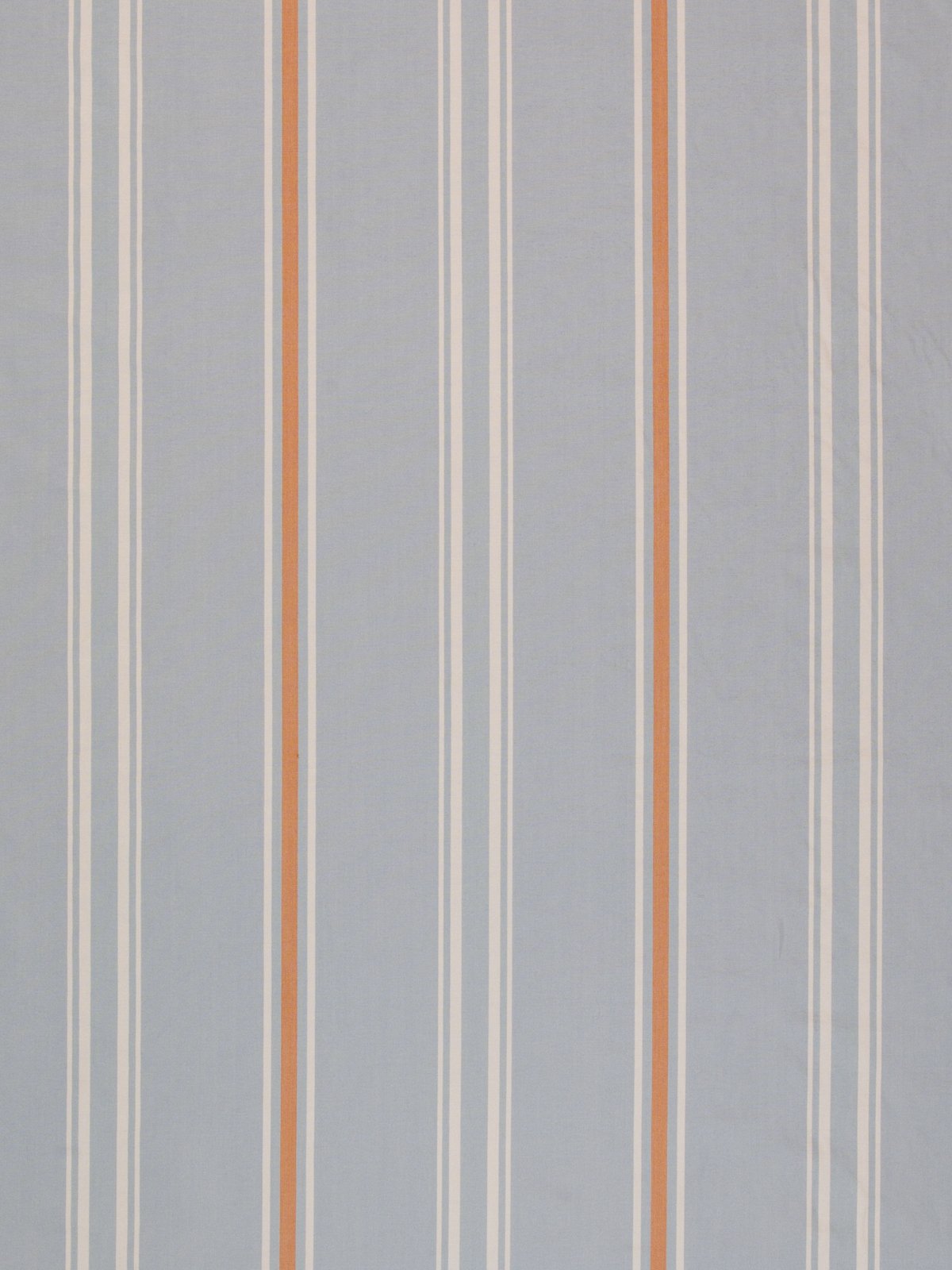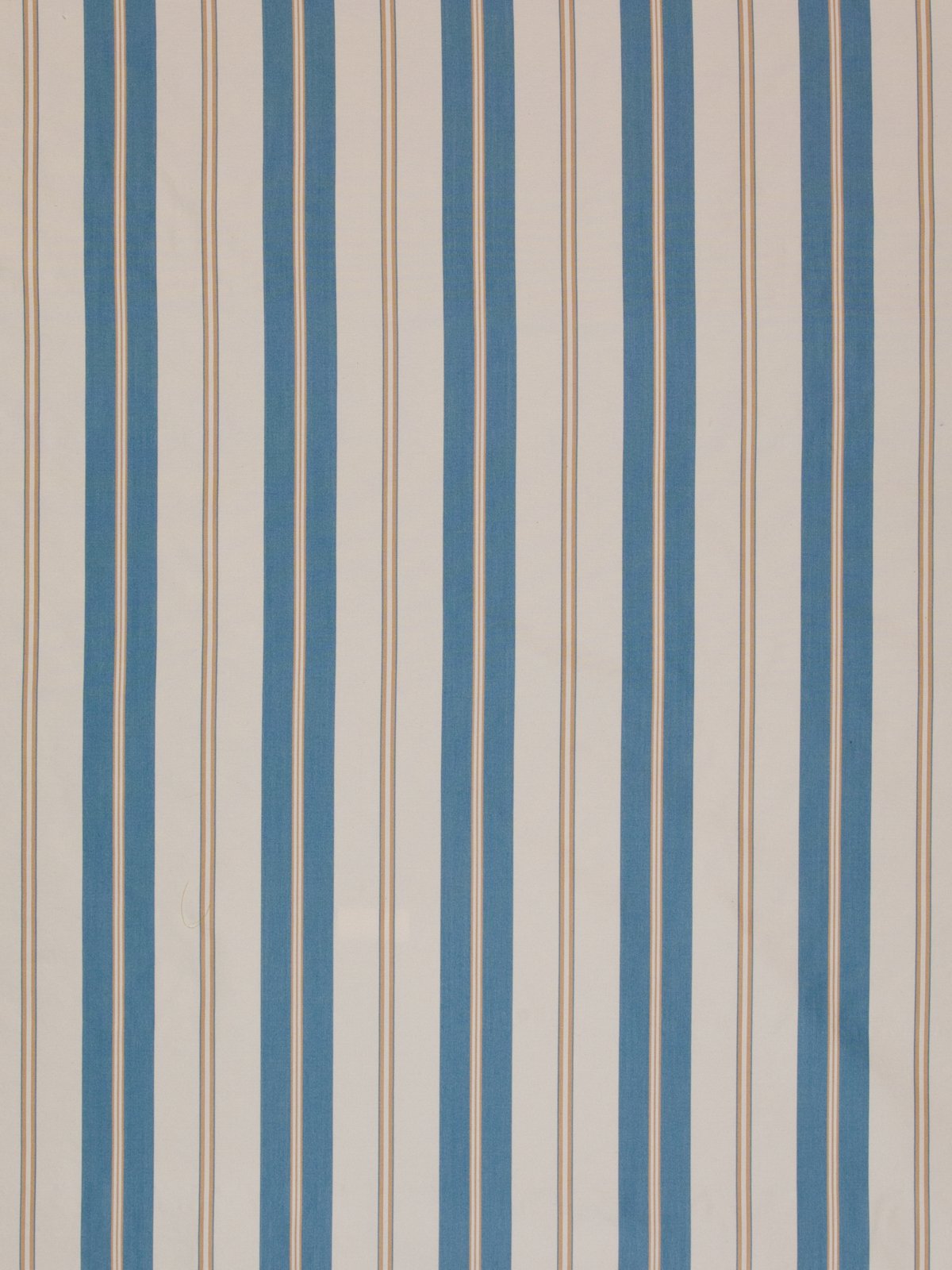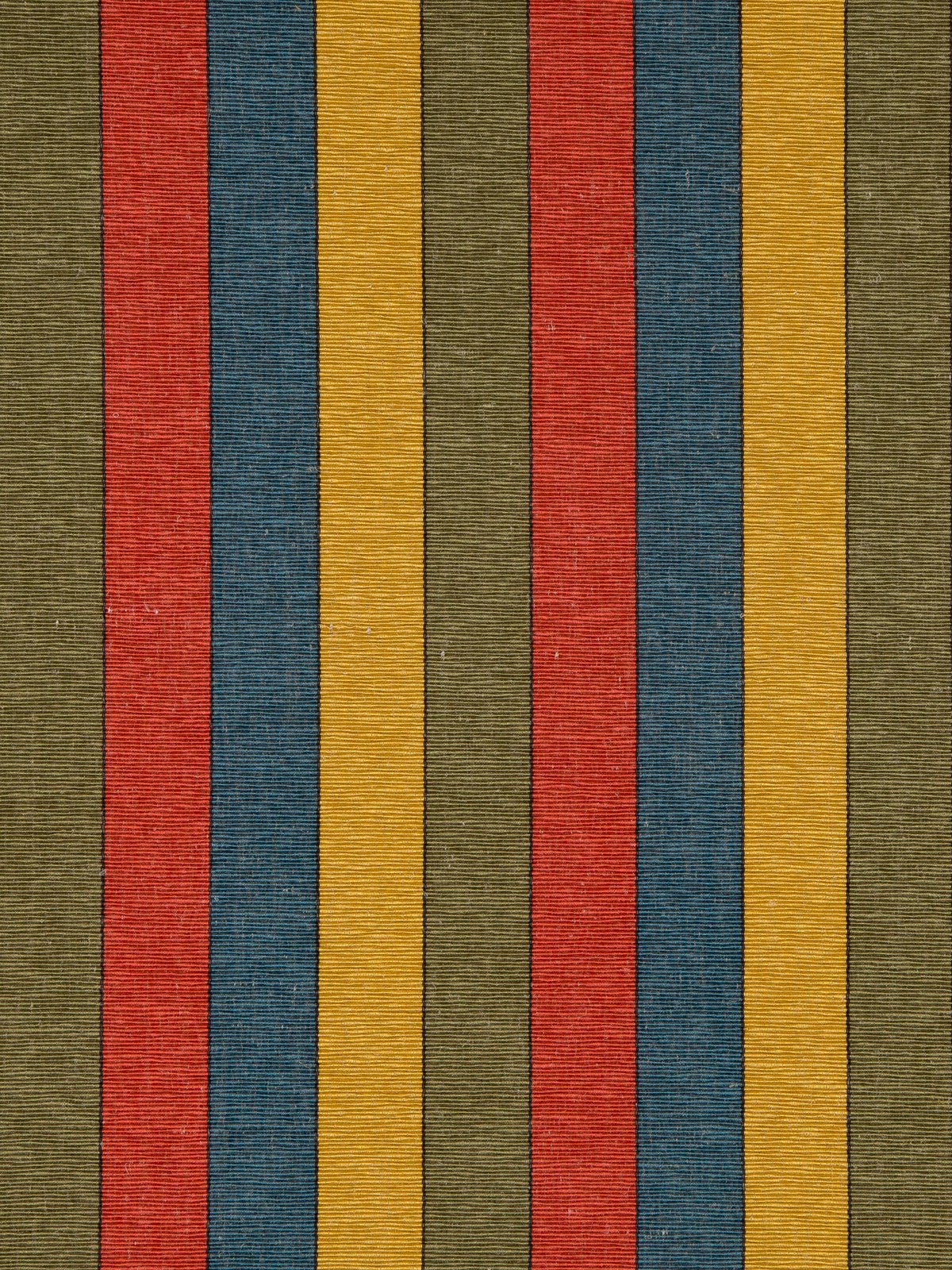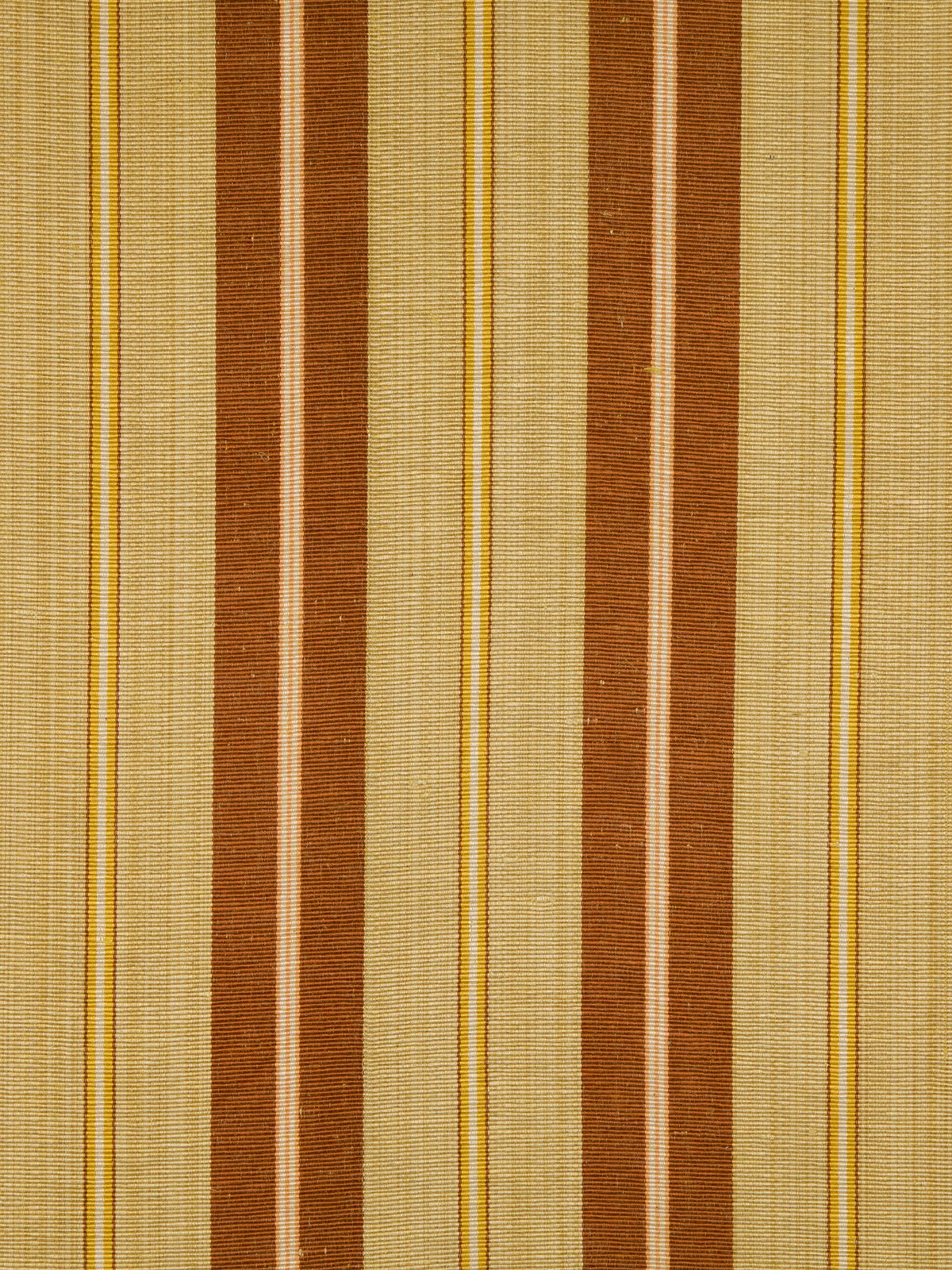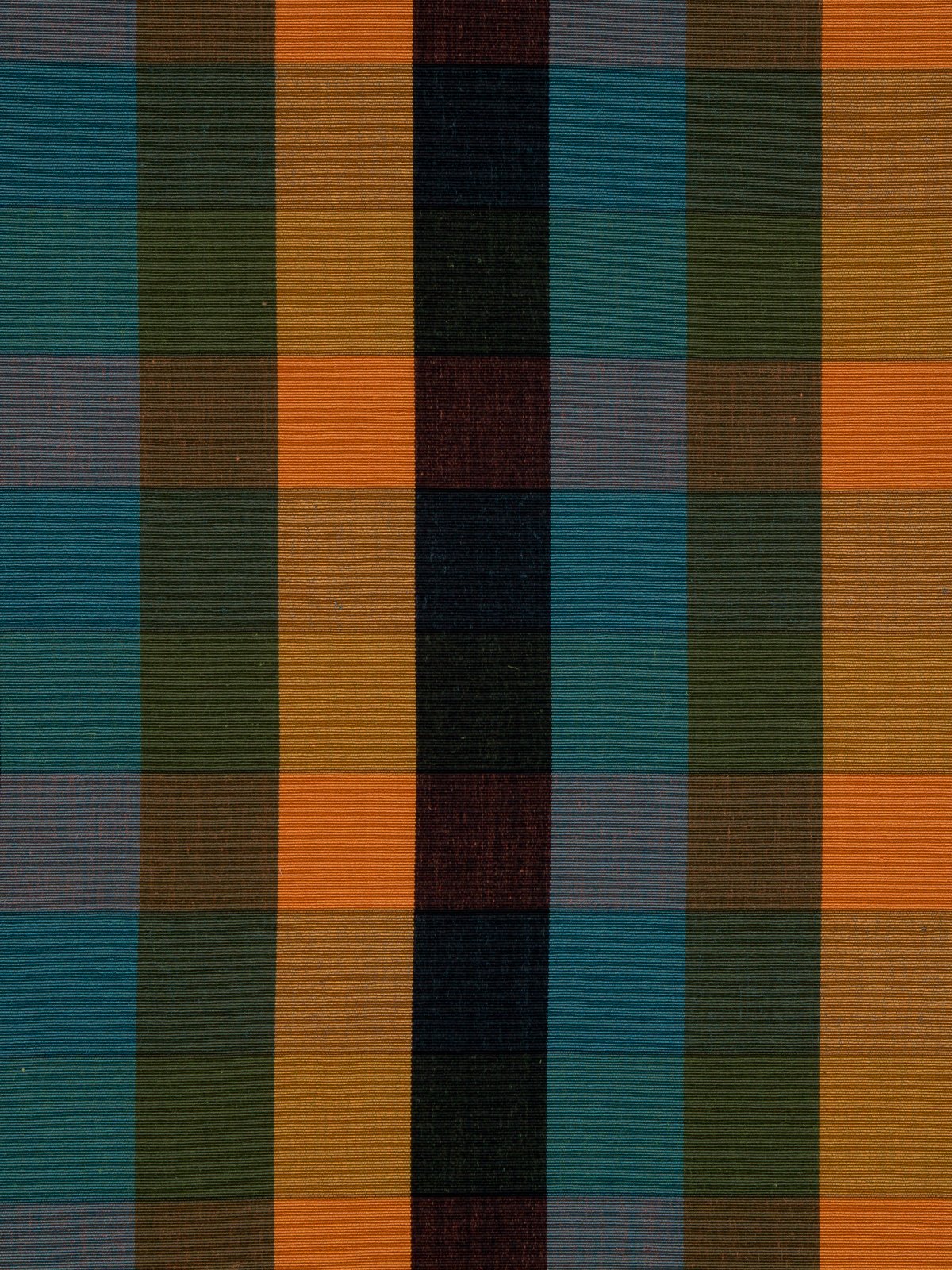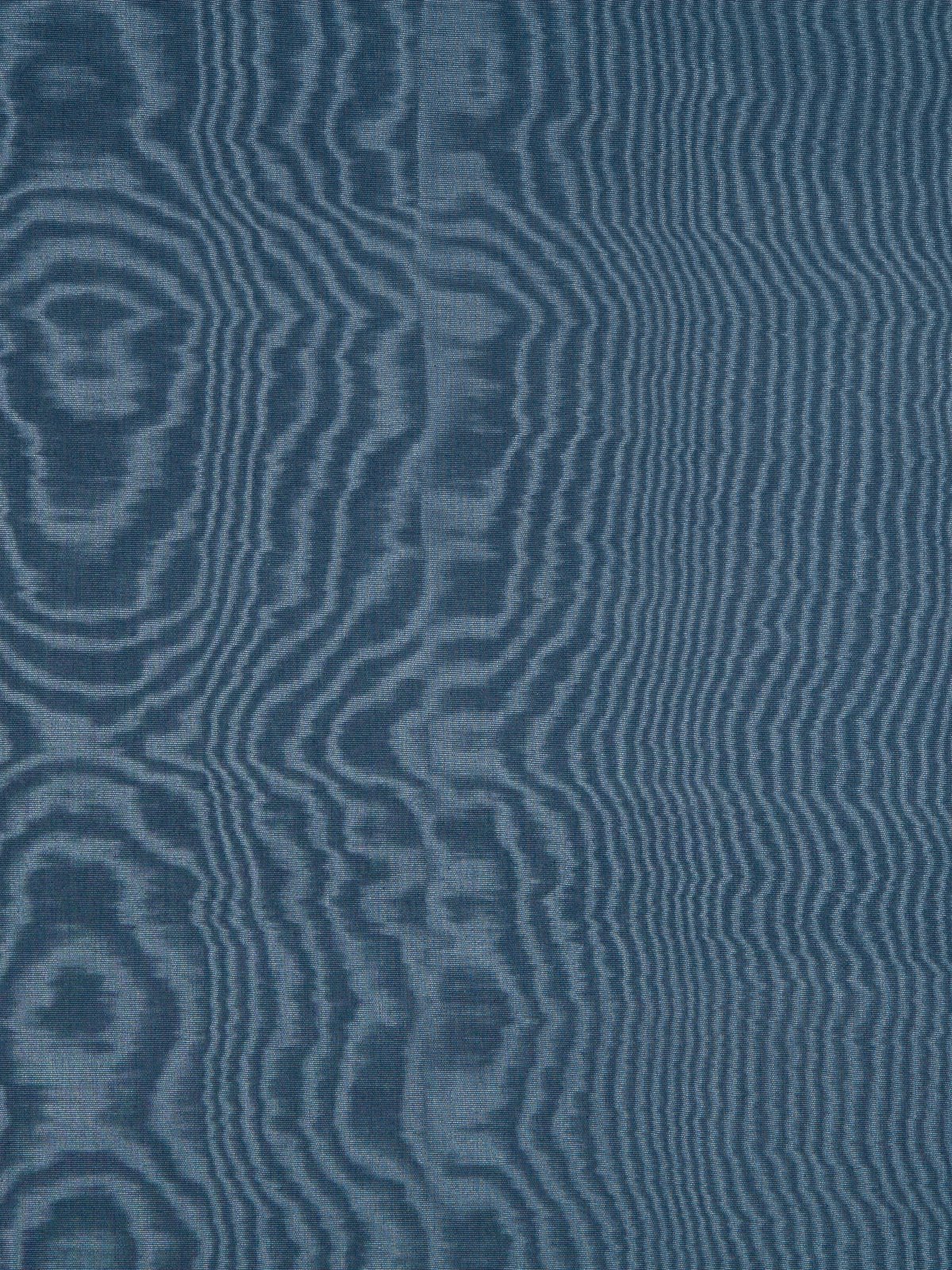 Gros de Tours
Gros de Tours takes its name from the eponymous city in France where it was first produced. Its warp threads are usually made of silk and are more glossy, fine, and dense than the weft threads. The result is a fabric where the warp covers the weft. It is also recognisable for its fine raised horizontal lines and is compact, rigid, and identical on the obverse and reverse. A Moiré pattern can also be applied. It is used in furniture, especially as wall coverings. It can also be used for dresses, skirts, and jackets.
Tela
Tela is the simplest way in which warp and weft threads can be intertwined to create a fabric.
The Tela weave is the first of basic weaves (with twill and satin) and looks the same on the front and back. Antico Setificio Fiorentino's historical archive presents many options with different variations of colour and threads.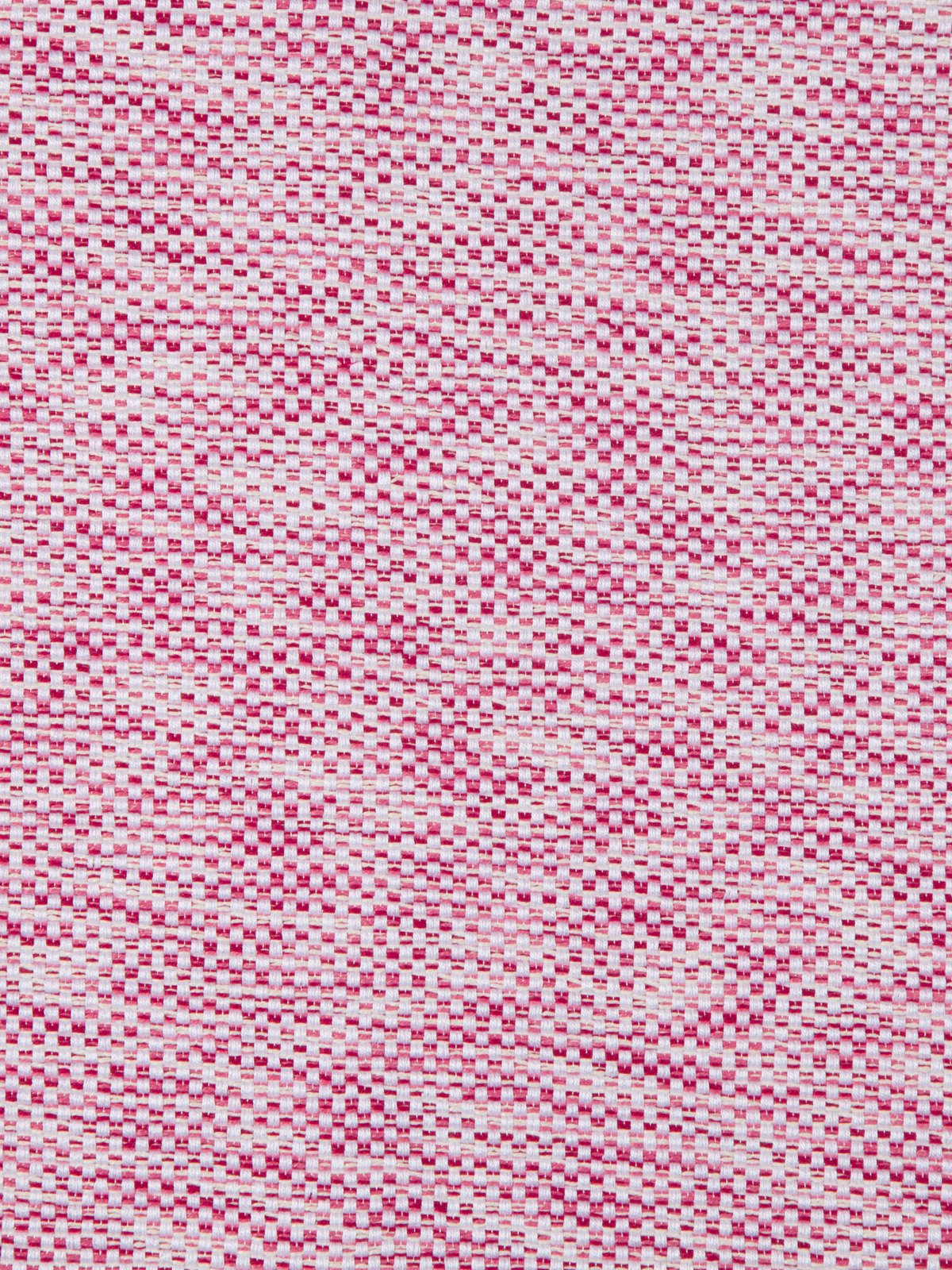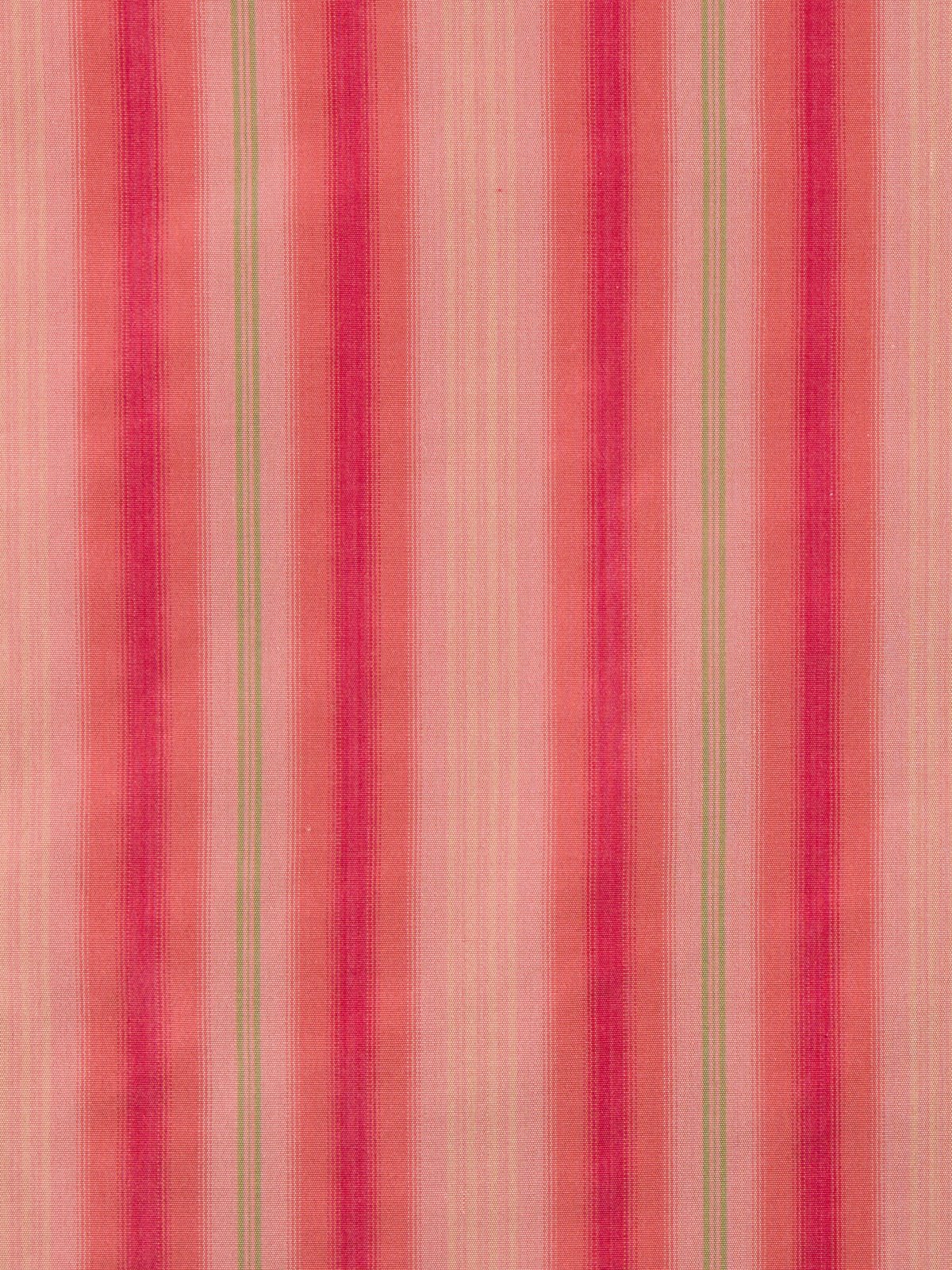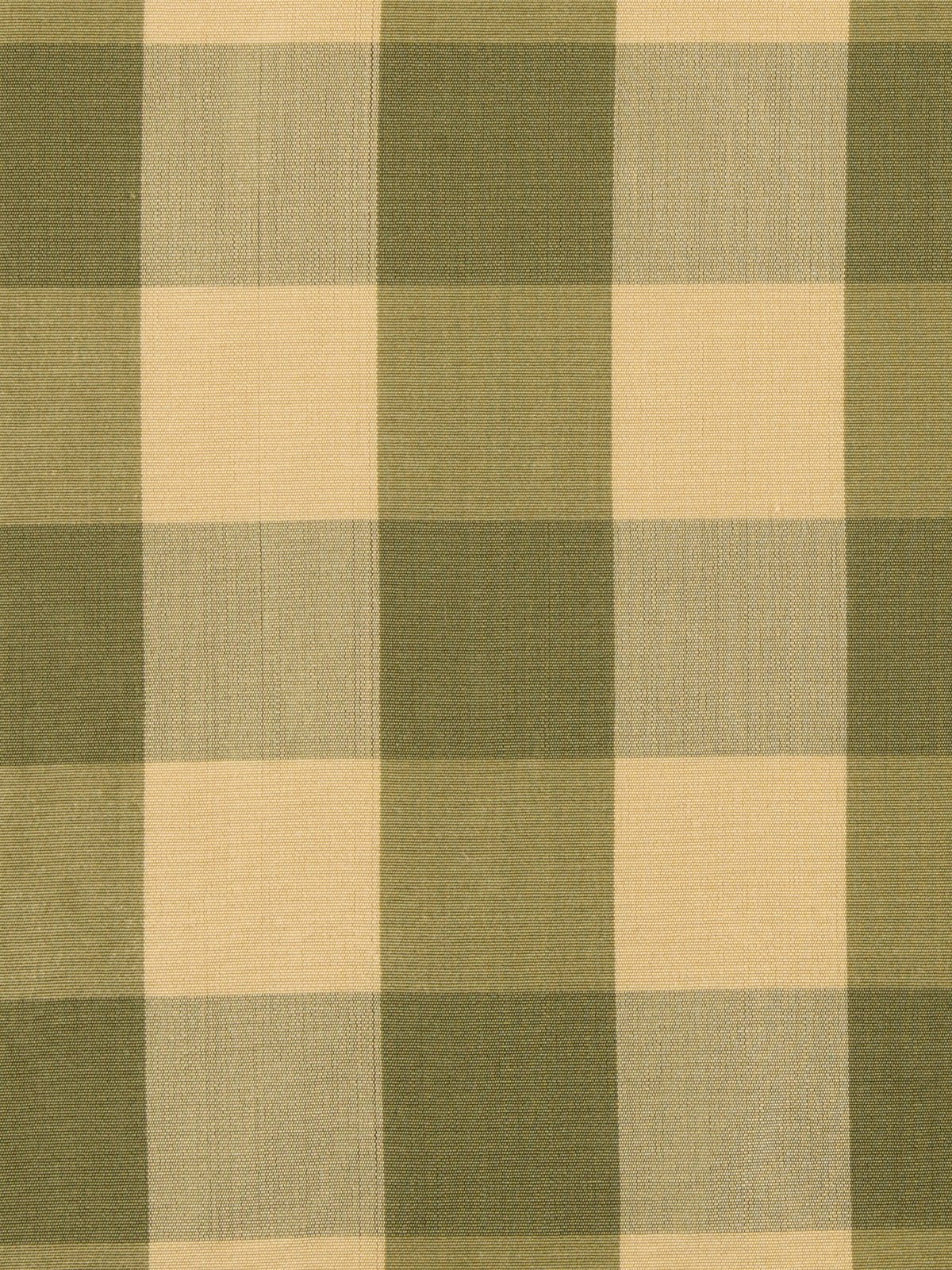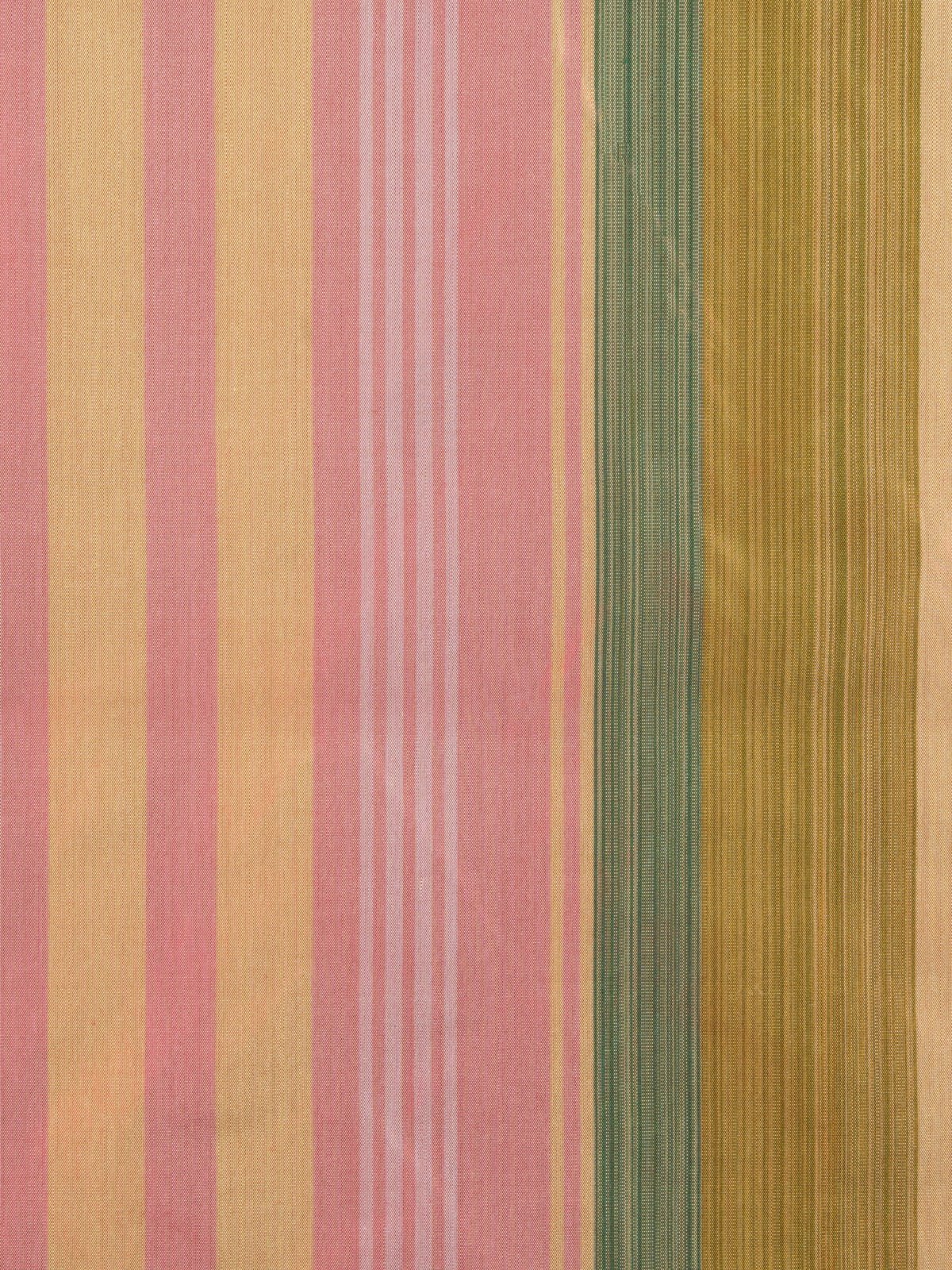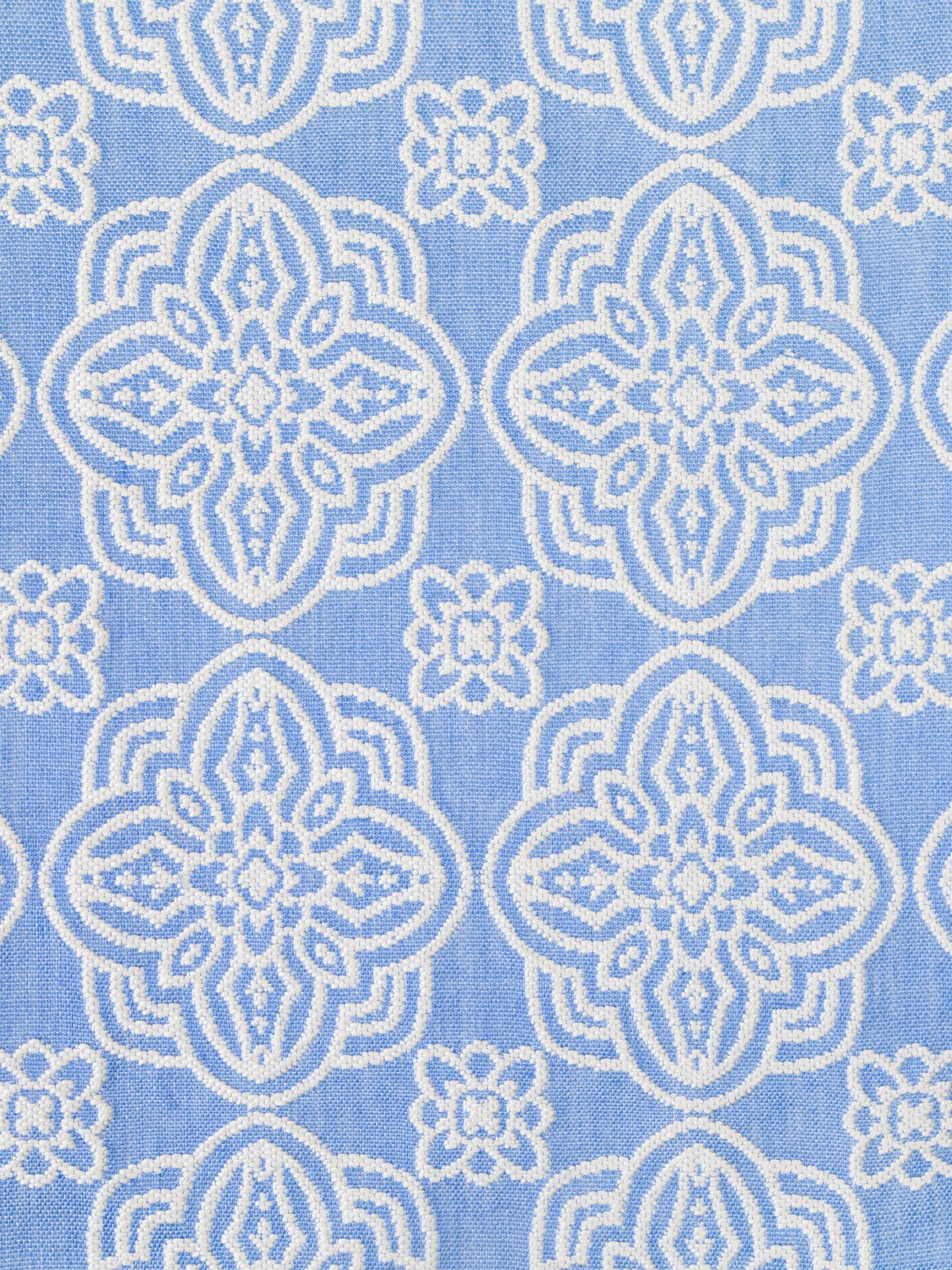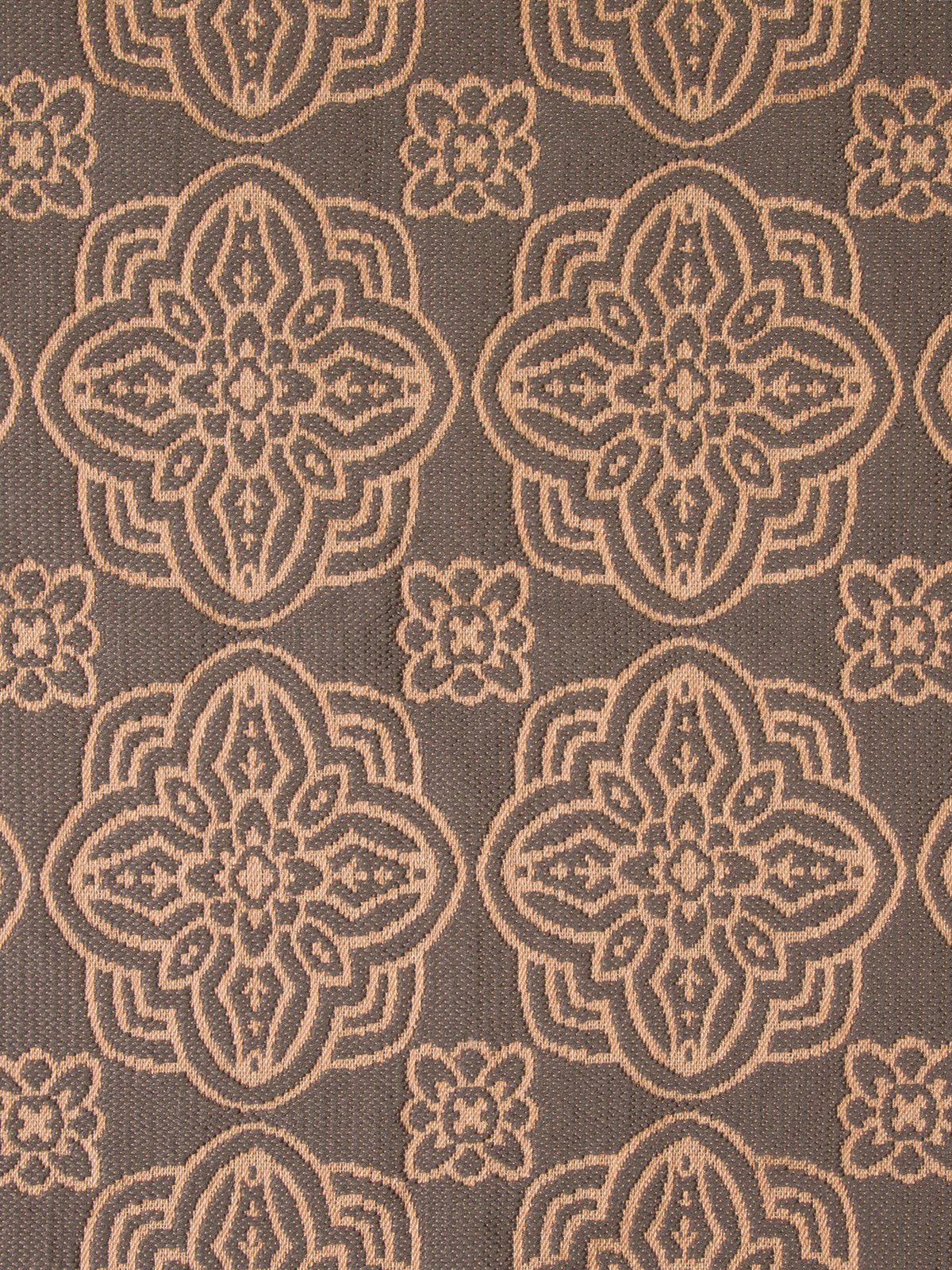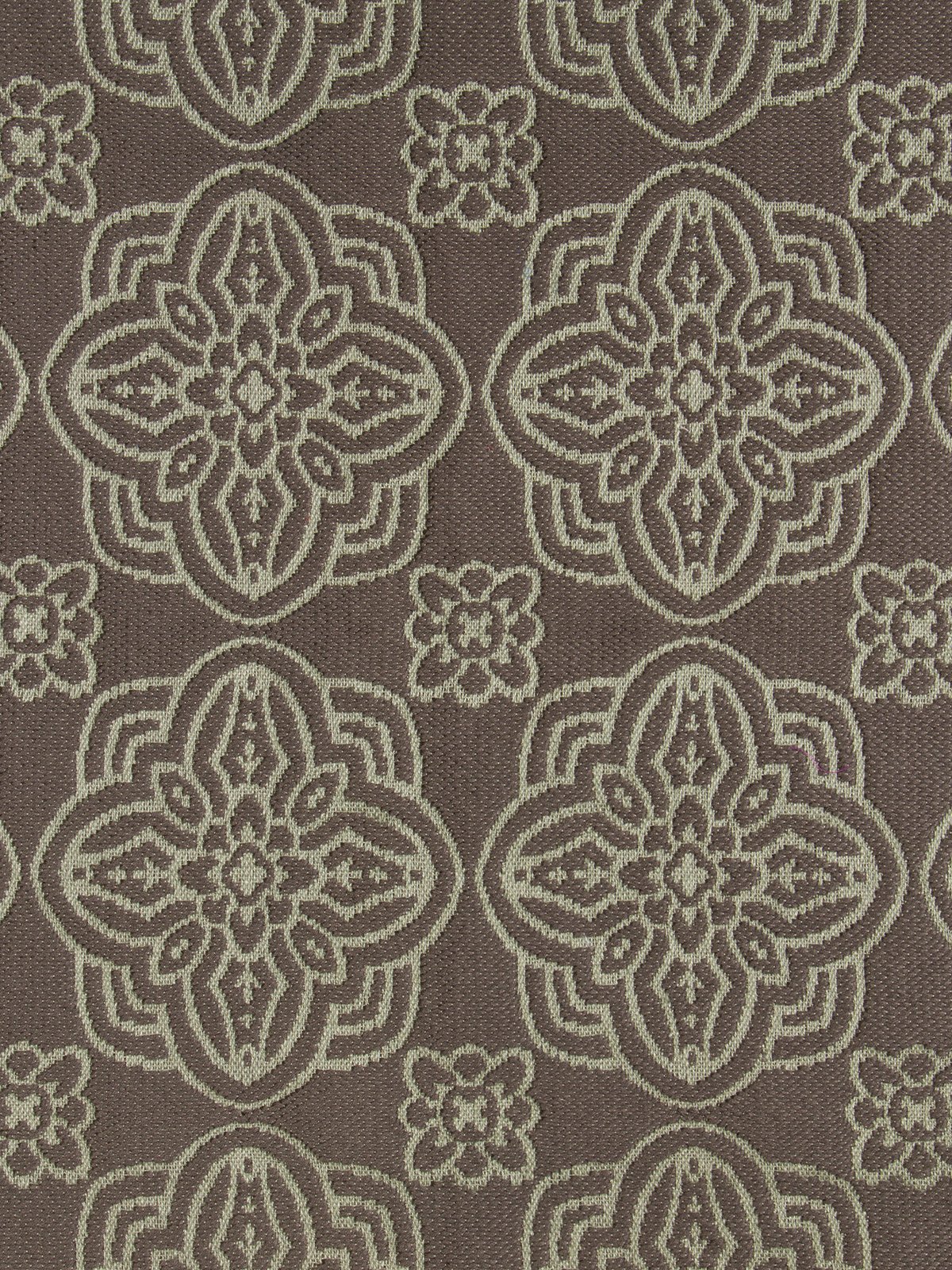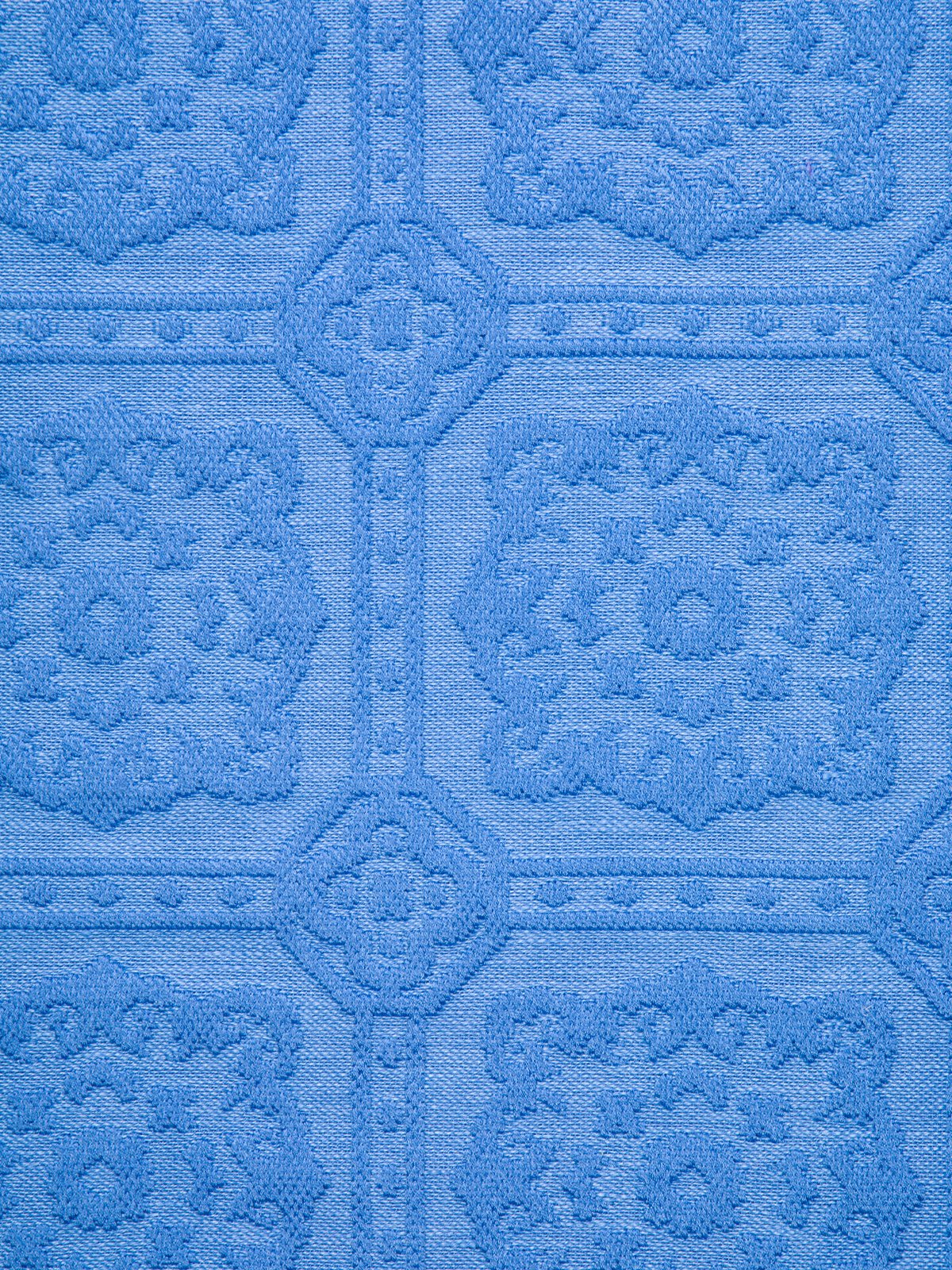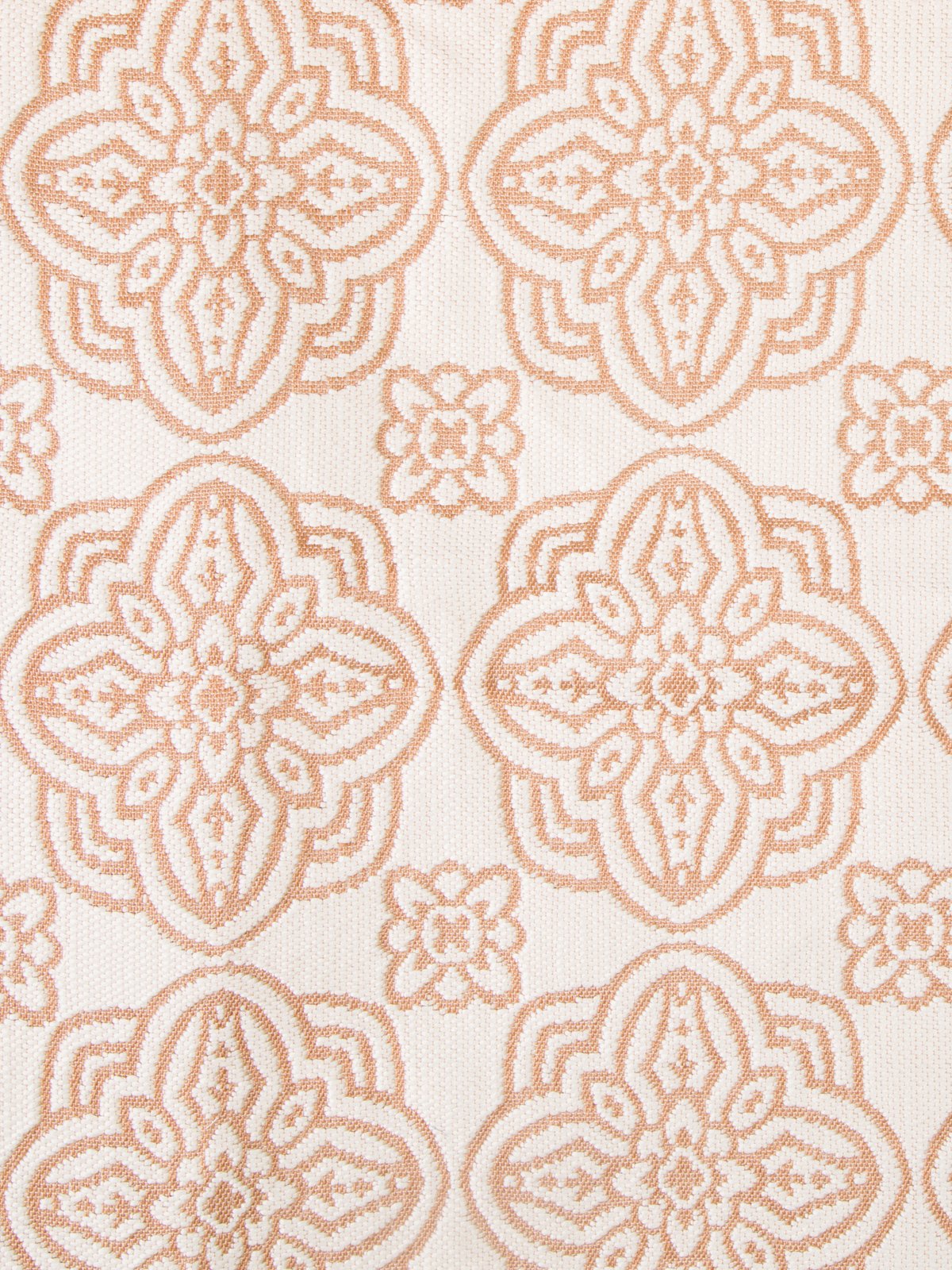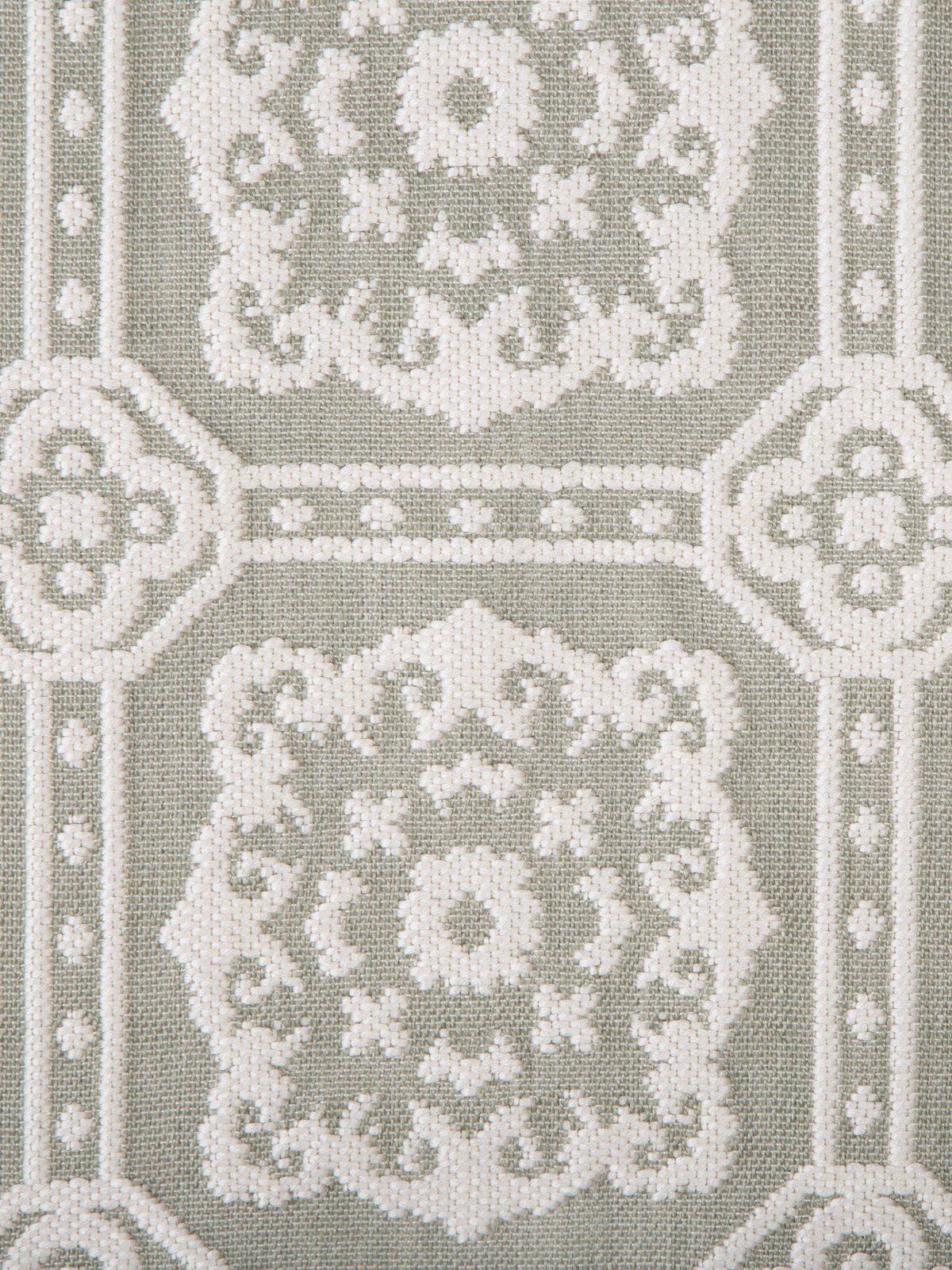 Stefano Ricci for Antico Setificio Fiorentino
This is a selection of designs made by Stefano Ricci for Antico Setificio Fiorentino. The designer, who founded the prestigious and eponymous men's fashion house and acquired the historic textile workshop in 2010, has created designs for Antico Setificio Fiorentino's looms. Templates created in small dimensions for men's neckties have been enlarged and adapted for applications in contemporary furniture and interior design.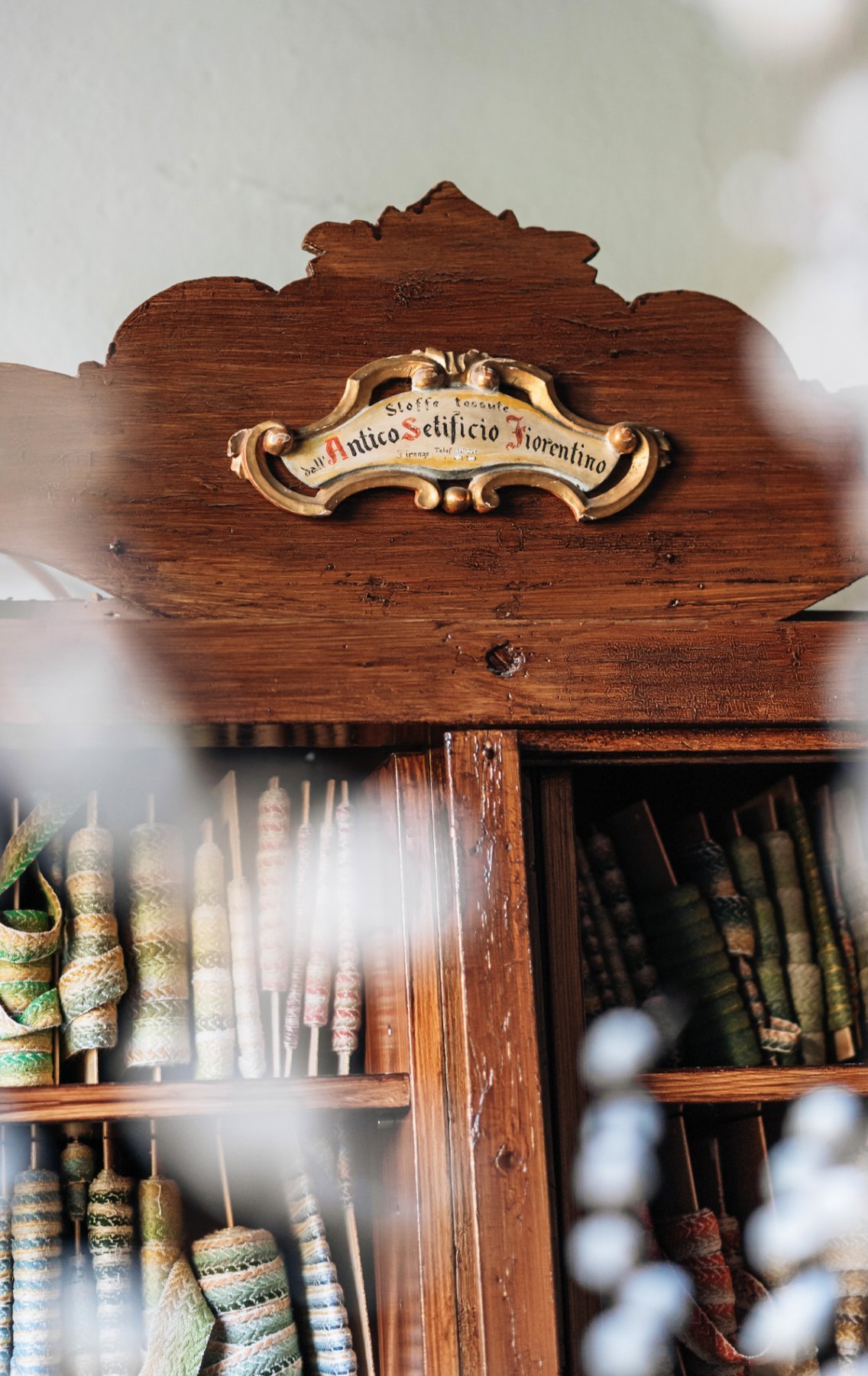 If you enjoy imagining a world without limits, our Textile Advisors are at your complete disposal for a customised consultation.